Copywriting is the art of writing sales or promotional material. It's used to persuade readers on whatever offer you're trying to promote.
Copywriting can be used to drive sales, conversions, changes in ideology, growth in social media, etc. It's a tool that can be used in ANY market to get anything you want out of readers.
Want to boost sales on your new product? Copywriting is the answer.
Need to score that job you're applying to? Employ great copywriting in your cover letter.
Looking to grow your Facebook following? Use stellar copywriting in your ads to attract people to your page.
No matter the niche, no matter the audience, no matter the market, copywriting is a tool that can be used to sell anything to anyone anywhere – it's a tool that you need in your marketing arsenal.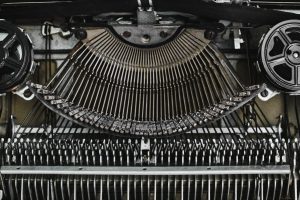 Here are some of the ways that copywriting is employed today:
• In emails to drive customers.
• In sales letters.
• Video scripts
• Blog posts
• Podcasts
• Interviews
• Product description pages
• Social media, to boost engagement and following
Any master copywriter will tell you that the best way to improve your copywriting skills is through practice. But, if you don't have an online presence (like an email list, a blog, or a social media presence) then how exactly do you 'practice' your copywriting?
With no email list, are you just going to practice writing imaginary emails?
With no blog are you just going to write a blog for nobody?
With no social media presence are you just going to tweet or write Instagram posts for an audience of zero?
Yes.
The best way to get into the groove of copywriting is to just start doing it. There are a few flavors of this method for copywriting growth, here are three of my favorite exercises for becoming a master copywriter over time:
1. Launch a Blog. Right Now.
Start blogging. Right now. Seriously. Buy a domain, get a WordPress account, and launch your blog today and make sure you write up a post (at least 500 words) every single day for 30 days. It's likely that nobody will ever see your blog, but that's okay. The point of this exercise is to get accustomed to copywriting, not to actually persuade anybody (yet).
You can get started by looking at what other people are doing. Start off by curating other people's content. By curate, I mean look at other content and rewrite that content in your own style.
Listen to podcasts and summarize what the hosts are talking about. Read other blog posts and summarize what they're saying with your added commentary. Look through Quora and see what people are talking about – summarize those engagements in your blog.
Once you're consistently curating content from other people, you'll be able to start writing up your own content independently.
2. Copy the Legends
This is an exercise that the giants of copywriting have been using for decades to get good at what they do.
Find legendary pieces of copywriting, blogs, ads, posts, tweets, articles, etc. that are widely revered in the copywriting community, and then write these copywriting works out by hand.
Do this consistently at least once a day for 30 days and copywriting will begin to feel natural to you. There is something about handwriting over typing that allows for people to retain information better. This is why so many university professors recommend handwritten notes over typed up notes.
3. Transcribe Written Word
Most people find it much easier to speak than to write their thoughts. Talking to others about the things we're interested in comes much easier than writing those things out.
Practice copywriting by speaking to somebody (or yourself) about your topic of interest. Record yourself speaking and then transcribe your spoken language into written copywriting.
This is a technique that college students use to write difficult essays – these essays are usually the ones that perform the best.
These three exercises will ensure that you get into the groove of copywriting and that it feels fun, smooth, and natural to you. Many copywriters, me included, found it difficult to start up in the beginning. It felt foreign, unnatural, and overwhelming to get into the art of copywriting. But, after doing it consistently for years now I have found it natural, engaging, and difficult to stop once I get going.
Effective copywriting has these fundamental components:
1. Disruptive Headline
In this digital age, your voice is competing amongst a sea of millions of other voices vying for the attention of your target audience. Your content needs to stand out from this enormous crowd of attention-seekers by disrupting the pattern.
Think from the POV of your reader. They're scrolling through their feed bombarded with attention grabs. They ignore 90% of what's thrown at them. That 10% they actually look at stands out.
In order for your content to be in that 10%, it needs to stand out. It needs to be a pattern interrupt that jumps out from the rest of the voices your audience hears.
You do this with a clever headline and an attention-grabbing photo.
Good headlines are unique. The headlines unlike all of the other things on your feed are the ones that will get clicks, not the ones that just blend in.
Make your headlines as specific as possible while avoiding vague, generic phrases.
Make your headlines convey a sense of urgency.
2. A Juicy Hook
Research from the Nielsen Norman Group indicates that you have very little time to actually grab your reader's attention – in fact you only have less than 20 seconds.
That's why you need a killer hook to grab your reader and to pull them through your copy.
The best hooks are simple, straightforward, and right to the point. No need for complicated, colorful, convoluted language.
If your product is going to help customers save $500 a year in their electricity bill, then the hook of your sales letter should simply read:
"Read this whole page to save $500 every single year on your electricity bill."
3. A Story
All good copy tells a story.
Humans are naturally drawn to narratives – write your copy like a narrative and your job is almost done for you.
You can tell the story of somebody else's experience, you can walk the audience through a personal anecdote of yours, or you can use facts, figures, and datums to craft a story of your own.
This is a story that naturally winds up in a compelling argument for your offer, whether that offer is a product sale, a change of heart, joining your email list, etc.
4. Social Proof
Social proof is a psychological phenomeom when people look to others for what to do in their own behavior.
Marketers always work with social proof in mind.
Reviews are an example of social proof. People look to see how much others like a certain product to determine whether or not they themselves will buy that product.
Work social proof into your own copy. Discuss reviews, use polls, stats on the popularity of what you're talking about, testimonials, case studies, and so on.
5. Lists
Pure walls of text are hard to get through.
When copywriting, whether on a blog, in email, or on social media, you need to retain your reader's attention all the way through to the end. That's because your offer proposal is at the end – the rest of your copy is to prime them for that offer proposal.
Lists are great ways to retain attention and to keep people from leaving.
Bullets, numerical lists, etc. are very easy on the eyes as opposed to ordinary paragraphs.
6. Real Value
There is a rule in copywriting called the 80/20 rule. 80% of your copy is real value with no sales material while 20% of the copy (at the very end) is purely persuasive material geared toward getting the reader to say "Yes!" to whatever your offer is.
For example, if you're writing an email with the goal being that you want the reader to buy your book, only make 20% of that email about your book and why they should buy.
The subject line and the majority of your email should be about something that provides real value. For example, if you're writing a book on gardening, your email and its subject line can be on gardening tips while the final 20% of your email is promoting your book.
7. CTA
All copy needs a good call to action.
A call to action is what you want the reader to do.
End off the copy with a powerful CTA that compels the reader to take you up on your offer.
A great CTA is short, simple, and commanding. Here are some examples:
"Get Yours Now"
"Download this free app NOW"
"Try It Free"
When you're writing copy that's strictly promotional, like a product description, focus on the benefits of your offer over the features.
This can be a difficult concept for a lot of people.
Consider a product you're trying to sell is a wrench.
Instead of writing about all of its features, like the dimensions, measurements, build, etc., write about the problems the product solves and how it solves them.
For your wrench you could write copy that demonstrates its utility – how handy it is, how the customer's life would improve after he bought it.
Some of the most effective copy focuses on the pain associated with the problem the product solves, agitating that pain and then promoting their product as a powerful solution.
Always write with your reader in mind.
Before you begin copywriting, you should do some research to figure out who your reader is. You can browse Facebook groups related to your topic, browse subreddits on your topic, read through Quora questions involving your topic, etc. to get a solid idea on who your customer is.
Not all demographics will respond in the same ways to your copywriting. You wouldn't write the same kind of copy for elderly women who garden and for young men who are into cars.
When copywriting, look through the eyes of your reader and ask yourself what they want to see. Deliver whatever the answer to that question is.
Be deliberate in the words you choose for your copywriting.
There are 'power words' that you can implement in your copy that will make your work more persuasive.
These power words include:
Ultimate
Shocking
Bizarre
Instant
Simple
Magnetic
And so on.
You can use the powerful art of copywriting to build your first information product business. You can learn how to grow one of these businesses in under a month here: Click Me.
CHALLENGE Yourself to Profit!
Free Download: Build Your Profit-Generating Online Business With This Free Blueprint
Sign Up, follow the easy steps and You'll get the tactics, strategies & techniques needed to create your online profit stream. It's free!