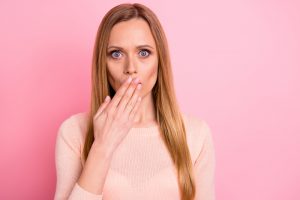 With fall right around the corner, soon online businesses will be preparing for seasonal products. Now is the right time for companies to set themselves up for success. We also offer tips on how to help an online business stay in profit during our free webinar training. To help improve an online business' holiday goals, here are some tips on how to develop a brand's e-commerce sales this holiday season. 
Entrepreneur says it well by reminding online businesses to try staging a sale and also creating scarcity. What do they mean by creating a shortage? Well, that means you need to emphasize that certain products are limited and that they'll likely sell out soon. Create a sense of urgency, and you'll hopefully make more money. 
Stage a Sale

No matter the season, there's nothing more exciting to shoppers than a good deal, and you can drive drive them to your store by promoting seasonal product sales. For example, a recent blast from gifts-and-accessories vendor Mark and Graham offered email subscribers 15 percent off Halloween- and fall-themed products. Customers might not have planned on purchasing a multitude of seasonal decor items, but because they're at a discount, they'll be likelier to take advantage.

Create Scarcity

Since the fall retail season is only about three months long, shoppers have a limited time to get their fix of autumnal items. You can use this scenario to your advantage by leveraging the principle of scarcity, or the idea that people put more value on things that are not readily available or easy to obtain. In other words, when people think they can't have a product, it makes it even more desirable.

A famous example of this is Starbucks's Pumpkin Spice Latte, which is already available for this coming fall as we speak. People line up out the door for this limited-run annual beverage, which has reportedly reaped $1.4 billion in sales since 2003. Of course, you don't have to create an entirely new innovation, so long as you offer up something special to your customers this season that they'll rush to buy before it's too late.
You might want to consider offering free shipping or faster shipping (or both!), as Neil Patel recommends. In addition to faster shipping, Neil also discusses how machine learning through online technology such as chatbots can tell a company many things about their customers' needs and wants. 
Faster shipping is beating out free shipping

Shipping has always been a big deciding factor for customers. Shipping costs as well as delivery times still remain the largest factors behind cart abandonment. With many customers now expecting low costs or free delivery, the next enticing trend is fast delivery.

Amazon's data shows the demand for it, with thousands of customers opting into Amazon Now's prime delivery service that can deliver goods to target areas within an hour (or less).

An infographic from Amazon revealed that in 2017 the marketplace shipped more than 5 billion products worldwide via it's Amazon Prime service, with delivery times as fast as just eight or nine minutes.

Machine learning allows faster customization

Personalization and customization are frequent topics in conversion optimization. Simply put, customers are more likely to make a purchase from you when they feel like a brand better understands what it is they want.

In fact, one study from Janrain found that 73% of customers are fed up with being shown irrelevant content.

Machine learning continues to grow and be integrated into eCommerce systems, applications, and technologies allowing eCommerce retailers to deeply customize the shopping experience. Customers get exactly what they want in less time and with less effort. We see this kind of machine learning used in:

Chatbots for customer service or "conversation agents"

Payment handling and order processing

Product recommendations based on behavior

Product recommendations and fast search for related products by image (or image uploads)

Be the information resource

Comparison shopping is growing, and that includes customers researching online while standing in a store. It's not always the lowest price that wins out in those situations. Provide plenty of information to help your prospective customer make a decision so they feel like they're buying with confidence.

Become the resource that answers all their pressing questions and they're more likely to buy from you.
Social Toaster suggests utilizing video demonstrations to impress potential customers with your products. There are many marketing strategies to implement, and using video technology is one way to do that. 
Use video demonstrations

Consumers love videos.

In fact, over half of marketing experts across the globe say that video has the top return on investment compared to other marketing tactics.

Websites that have videos can get the average user to spend 88% more time on their pages.

In addition, videos do as well as ads. That's how the ecommerce brand Robo generated $4.7 million in revenue running video ads.

This creates an increase in engagement as well as interest in whatever you're trying to sell.

Videos resonate more with people, so it's likely that they'll remember what they watched as opposed to just reading about it.

What's a reasonable way to include relevant videos on your ecommerce site?

Use photos when you include customer testimonials

User reviews and testimonials are a great way to show proof of concept.

But a message from some nameless and faceless person isn't really that convincing.

Take your testimonials one step further.

Add a photo and include the person's full name and title (if relevant to your product).

Autumn Bree Fata is an integrative health coach, so her title provides some authority and tells us she knows something about this product.

Including a picture of her face shows she's a real person and not just somebody you made up.

What do you think looks better and more professional?

The example above or:

"This product is great!" – Daniel L.

It's obvious. The example from Pangea Organics will resonate more with the people visiting your website.

This testimonial can encourage others to make a purchase and drive more sales.
Whether you run an online business online or live in the flesh, it's up to you to hire a team that has your back. Retail Doc elaborates more on why you should hire a group of people who are going to improve your brand.
Use sensible hiring practices. You should exercise every bit as much discretion and due diligence when you're hiring seasonal employees as you would if you were hiring a full-time permanent employee. Ask for references, conduct background checks and make sure they're going to be an asset to your business. Hiring friends and your own kids can cripple your ability to be profitable. Just sayin'…

Clear it out. So many seasonal retailers hold onto old merchandise because they feel "it never gets old." Guess what? It does. Have a big clearance sale while there are still many shoppers in your town, village or resort – don't wait for the off-season. 
Are you taking advantage of the mobile experience? The Millenials are all about social media and being on their phones. That's precisely why Social Toaster says to take advantage of smartphones. Use smartphones to your advantage by putting emphasis on mobile marketing and making your website mobile-friendly. 
Put the Mobile Experience First

In 2017, total mobile revenue reached $35.8 billion during the months of November and December. Despite 56% of traffic coming from mobile, only 33% of revenue was generated from mobile. So why weren't more people buying on mobile?

Many websites fail to recognize the importance of mobile and fail to optimize their site accordingly. A positive user-experience means having a straightforward site that is easy to use and navigate and that also looks as good on a smartphone as it does on a tablet.

If you're not sure if your site is mobile ready, go ahead and pull out your phone right now and do a quick overview. This will give you an idea of what it's like to shop as a customer. Some things to implement on your mobile site are:

Match the branding elements from your standard desktop site

Reduce the amount of necessary text

Avoid pop-up windows

Offer a full site option

Enlarge the search bar so it's easier to find

But the best tip we can give to increase e-commerce sales on mobile is to keep it simple!
There are many other ways to improve your shop now and in the future before the holiday season arrives! Join us during our next free webinar training for tips and tricks on how to make your business into a powerful and profitable company online! 
Sources: Entrepreneur, Quicksprout, Social Toaster, Retail Doc, Neil Patel
Free Download:
"Download The 21 Days To Profit Blueprint 100% FREE… and Discover The Single Most Profitable Niche Market Selection Technique"
All new plug and play blueprint builds
profitable Internet businesses in record time…
CHALLENGE Yourself to Profit!
Free Download: Build Your Profit-Generating Online Business With This Free Blueprint
Sign Up, follow the easy steps and You'll get the tactics, strategies & techniques needed to create your online profit stream. It's free!