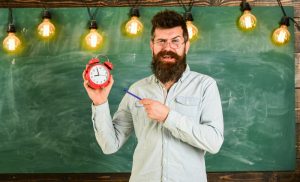 Every day entrepreneurs think of new ideas and then form them into businesses. Most people believe that the most challenging part is developing a plan, and the easy part is establishing the business. Yes, experts say that the majority of failures don't come from the business idea, but rather growing and developing a company. There are plenty of excellent business skills, thousands of books that discuss business discipline, and the disciplines that every business owner must apply are mostly the same. Having discipline in a small business will keep a company afloat and ensure that everything runs smoothly now and in the future.
Inc. reminds us that when starting a business, you must treat every business dollar as a personal one. Since new business owners quickly go past their funding, it's essential they create boundaries.
Treat every business dollar as a personal one
New business owners are often quick to spend outside investment funding, and quick to delegate money management to accountants in the business.

Successful entrepreneurs are more likely to bootstrap their own business, and use the discipline of personally validating and approving every check.

Learn to communicate effectively to insiders and outsiders
People can't work for you if they don't know what you expect, and the message has to be updated daily.

Customers and partners won't find you or buy from you if you can't tell them why, how, and what they need, and what you offer.

Communication must be proactive, not reactive.
Similarly, Brian Tracy adds to this sentiment by mentioning that having discipline in money is imperative. Be prudent about keeping track of your finances and don't make any hasty decisions.
The discipline you need for starting a business is that of money. A new business owner will need six full months of operating costs, in the bank, before they go into business. If you need money to start your own business, you should be aware that 99% of all start-up money is called "love money."  This is money that people give you because they love you, or money that you provide yourself by taking out a second mortgage on your home, selling everything that you have that you don't need, and even borrowing cash against your credit cards.

Don't count on banks to lend you money. Banks simply do not lend money to a business owner for starting a business. The failure rate is too high. Banks are not in the business of taking risks. Banks are in the business of making good, solid loans that they know will be paid back on a timely basis.  Banks then make the margin between what they can borrow the money for and what they can lend it to you at.
Teamwork is another critical aspect of having a business, and if you have multiple team members, Chron mentions they must communicate effectively. If a team isn't connecting then things can go awry, and that will likely cause issues in the future.
Employees are perhaps the most important assets in a business, so it is important for a group to work in sync. By promoting and practicing teamwork, a business owner can take advantage of all the skills and talents within a team in order to raise productivity, quality and efficiency. Team-building activities can help ensure that employees work together like a well-oiled machine under a business owner's direction.
Chron also mentions how important it is to have a business plan and sticking to it. Sure, you may need to make some changes once the business takes off, but having an initial business plan that you can stick to will help.
All business owners should have a vision, or a big picture, when it comes to an entrepreneurial venture. Creating a vision or objective helps provide a focus and a framework on which to base important business decisions. When developing a vision, an entrepreneur should consider the value he hopes the business will provide in order to formulate a corresponding business plan. Developing a business plan should help a business owner limit unforeseen circumstances so she is ready for any unplanned events.
Testing your ideas before doing a ton of products focused on one thing is better than not selling anything. At least, that's what Forbes recommends doing. If you don't test products and the products don't sell it can get very frustrating.
Testing Your Ideas: Starting a new business or launching a new product can be intimidating, but it's also very exciting. Sometimes the excitement causes entrepreneurs to over-commit time and resources on untested or unproven ideas. This is a recipe for failure.

Find ways to test every idea before rolling it out. With the Internet, testing an idea does not have to be difficult or expensive. Search engines and social networks provide some incredible tools that can be used to effectively test and perfect business ideas.
Forbes also reminds us how important it is to be tough mentally because if you aren't you'll be more likely to give up. Be resilient, and you'll keep pressing on even when things don't go your way.  
Mental Toughness: If you're not resilient, you won't be able to bounce back from the setbacks that you will face. Every entrepreneur inevitably faces setbacks and failures. Some will be small, and some will be so big that they will seem overwhelming. You must cultivate mental toughness and the determination to press on despite obstacles if you're going to survive in the business world.
Sometimes forming a relationship with clients is essential, but when you're giving them a pitch or are trying to get the point across it's best to keep things short and to the point. In the same way, Staples says it's also important to be pleasant while dealing with people. Being rude won't get you very far in life, especially if you're trying to run an excellent business.
Skip the chatter. If you are trying to gain commitment or persuade someone, practice the discipline of thinking beyond conversational chatter. The four steps of a successful presentation always include preparation, practice, delivery and asking for the order. Make these part of every interaction with partners, customers and team members.

Deal with people. People do business with your people, not your startup. Finely tuned people skills make you more likeable, warm, friendly, open and effective. Put yourself in their heads to see things from their perspective. Have patience and listen actively before speaking. Street smart entrepreneurs practice this discipline until it is not work.
Of course, let's not forget about marketing, which every company should implement. Without marketing, it's hard to get the word out, and AZ Central elaborates on why that's the case:

A popular saying in business is that "nothing happens until somebody sells something." Marketing is how you raise awareness about your product or service. The discipline involves communicating to a target audience and persuading that audience that your product is the best choice. A company's marketing efforts could include a combination of advertising, promotions, direct selling, and customer relationship management. The type of business, market conditions and competition level will influence a company's marketing strategy. Small-business owners might rely more on referrals and direct sales pitches, especially in the first few years.
Are you aware of how things are going in your business? It may not be something you may think of focusing on, but awareness is critical for any entrepreneur. Entrepreneur argues that keeping track of your successes, failures, and the like will propel you toward making better decisions and also focusing on what is working.
Awareness. If you become aware of the importance of time, you'll have a different concept of time, valuing of time, and how you must exercise control over your use and others' consumption of your time in order to have a reasonable chance of achieving your goals and tapping your full potential. You'll have new awareness of how your time is used or abused, invested or squandered, organized and controlled or let flow about at random. As the first step to new achievement, there's always awareness of problems and failings, and of opportunities and successes.
Entrepreneur tells us that action is necessary too, and that without it a business won't get very far. Following through on a business idea or product may be scary at first, but think of all the ways it can improve your business in the long run! Following through is also essential if you're going to complete tasks on time.
Action. There are three kinds of action: starting things or implementation, follow-through, and completion. When you've made a decision, you have to start doing things about it. For some people, this is hard, but for many people in many situations, starting is relatively easy. The person who decides on a new diet may find it easy, even exhilarating to take a huge garbage bag and empty the refrigerator and pantry of all offending foods. It's follow-through that is usually the hard part. That's where the tough-minded boss-of-self comes to bear. Relying on sheer willpower is rarely successful. You have to create an environment in which high self-discipline is supported. But self-discipline is required. And rewarded.
Sources: Inc., Brian Tracy, Chron, Forbes, Staples, AZ Central, Entrepreneur
CHALLENGE Yourself to Profit!
Free Download: Build Your Profit-Generating Online Business With This Free Blueprint
Sign Up, follow the easy steps and You'll get the tactics, strategies & techniques needed to create your online profit stream. It's free!
Free Download:
"Download The 21 Days To Profit Blueprint 100% FREE… and Discover The Single Most Profitable Niche Market Selection Technique"
All new plug and play blueprint builds
profitable Internet businesses in record time…