Wouldn't it be nice if there was a magic 'easy button' when it comes to an online business?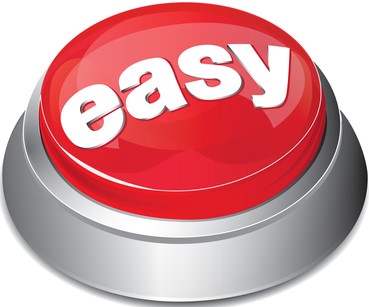 I hate to be the one to break it to you, but it doesn't exist. The only way to succeed in any business is to work hard.
There are no shortcuts.
But even though there is no 'easy button,' there are things you can do to make life easier. So let me ask you this…
How well do you know your prospects and customers?
I'm talking about really, truly 'getting' them. Their actual problems, their goals, their motivations.
Not just what you think they are.
I'm talking about deeply, compassionately understanding them, and offering a solution that genuinely improves their life. Because that's how you can legitimately serve them and become a valued resource that they keep coming back to.
When you approach your business this way, they're happy to give you their money. Because they know you have their best interests at heart.
And here's the thing…when you really understand them, you'll communicate with them in a way that gets them to respond. Because you'll have a much better understanding of their situation, their pain points, what they want to accomplish, etc.
You'll see higher click-through rates, more email opens, more leads, and more sales.
So the big questions is, how do you understand them so deeply?
It's simple. You ask.
No, seriously, it's that easy. There's one question to ask them that will provide so much insight, you'll be able to adjust your copy, your offers, and the way you frame all of it so that they will actually respond and take action.
Because when you're able to 'speak their language' so they know that you understand what they're going through and what they need…
…you'll see a massive boost in profits.
Big thanks to our friends over at NicheHacks for sharing with us the 'money-making question' every marketer needs to ask their audience.
Check it out…
Survey Your Audience Then Use It To Your Advantage

The more you know about your audience, about their motivations, problems, and what makes them tick the more you can relate your promos to them.

Just think, would you respond more to a generic email that says nothing to you personally or one that really resonates with you and your situation?

And I don't just mean using "personalisation" like their names in email.

But knowing things like their frustrations, what they struggle with, why they want to succeed, how they feel.

Look at this question I ask them…

"In one sentence, describe yourself (e.g. 'I'm a 45 year old, full time construction worker, just starting out with online marketing because I want to supplement my income.'"

Do you see how powerful that is?

For example if you're in the IM niche and you know that your audience…

Work 50 hours a week.
Hate their job and feel underpaid
And want to be a successful blogger
But can't make more than $100 online.
Don't know how to get traffic…

…then you can use this information in your emails and show them how these problems can be solved via what you are promoting.

You can also relate to them by showing how you have been in a similar situation in the past (assuming you have been).

The more you know about them the more effective your promos will be.

Here's a good list of things to find out…

Their demographics (gender, age, country, race, income)
Struggles in life in general and in relation to your niche
How they currently feel about their life
How long they have been struggling with their problem (within your niche, i.e. o make money online, to lose weight, to meet a girl etc)
WHY they want a solution and what it means to them
WHY they haven't achieved that solution yet
WHAT drives them to do what they do
Their biggest regrets in life so far
What they'd do once they had success
Where they currently are in their journey

Survey them using free Surveys on SurveyMonkey.com and ask your email list and social media followers.
It may seem simple, but this is one lesson our friends at NicheHacks learned from making $90,680.75 in affiliate commissions. So take it to heart. Knowing your audience will help you serve them better, and they'll reward you for it.