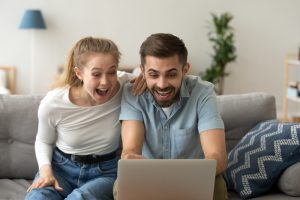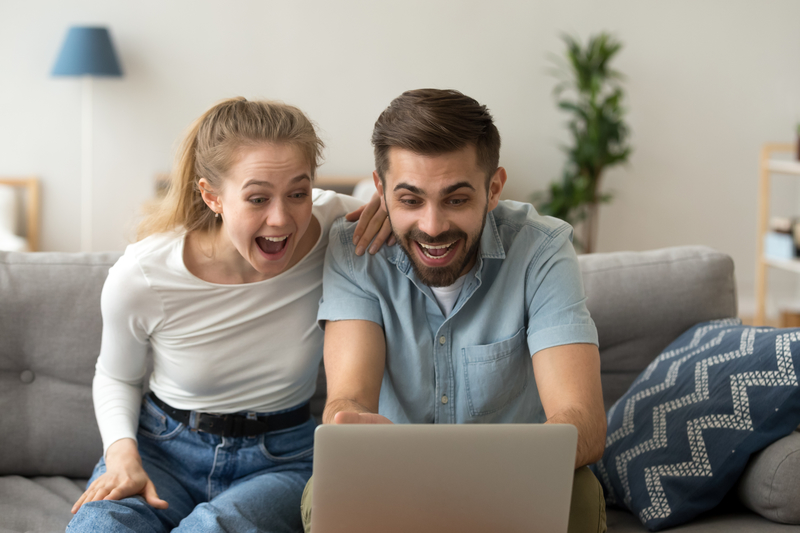 Every generation is different, but millennials require using various strategies to market to them effectively. They are intelligent enough to know when brands are trying to sell them something, and many have built up a resistance to advertising. Ironically the vital elements that make it challenging to win over millennials are the same strategies brands must implement to target them. If an online brand is successful in targeting millennials the good news is they will absorb and marketing that company online like crazy. Making money online is imperative for brands to succeed, which is why they must know how to target different audiences. We walk you through how to start earning online in our free webinar training. To make a profit, knowing how to target various audiences is essential, which is why we outline some tips on how to do that below.
Collaborating and targeting millennials on their cell phones tend to do the trick, at least that's what Entrepreneur recommends.
Millennials do not respond to hard selling. They grew up in a culture of sharing, and social media is one of the best tools to show off your brand and get your ads shared. Loyalty cannot be bought, but with the right partners, brands can still make their targeted marketing campaigns succeed. Brands such as L'Oréal, Chanel, Prada and others already understand this and are collaborating with influential bloggers to reach millennials.

According to Facebook, 55 percent of millennials use only mobile devices to access their profile or pages, which makes Facebook, and social media overall, one of the most important channels when targeting millennials. This is why online advertising has increased over the years.

Advertising companies have moved their efforts to the digital world in order to reach millennials. While a vast number of the population find online advertising to be credible, only six percent of millennials in the U.S. consider online advertising to be credible. For this reason, marketers need to figure out how to target millennials online. Some marketers have catered to this demographic by creating faster mobile loading times and eye-catching content that fit into every mobile screen.

More than 85 percent of millennials own a smartphone. This is a generation that was born between 1982 and 2004. The fact that we live in a tech revolution has helped this generation adapt themselves more quickly than others. This is why 84 percent of millennials don't trust traditional advertising. As mentioned before, this group of people doesn't like when they are pushed to a product. It's better to work around it and indirectly advertise. Try to create a post that seems like a native ad, or use brand placement discreetly.
Hubspot has various tips from marketing professions on how to successfully target millennials. Here are just a few:
As soon as a new social network or platform becomes popular with millennials, it's important to quickly add it to your marketing strategy. This positions you as an early adopter, while enabling you to target the millennial audience before a network or platform starts to get crowded. Stay on top of new platforms via tech or media blogs, and don't hesitate to experiment when you join a new site. – Doreen Bloch, Poshly Inc.

Millennials, just like other generations, are always looking for value; they're not always trying to get the best for less (for example, Apple sales have skyrocketed since the early 2000s). They want to know that they're part of an exclusive club and will readily support an underdog. For example: Brandy Melville's success and Abercrombie & Fitch's proportional decline. – Cody McLain, WireFuseMedia LLC

Millennials will find the money to buy something of value, but they don't respond well to salesy gimmicks or free offers. We're investing in content and community building to be open about what we do, the value we create, and where our revenue comes from. We want millennials who are also remote consultants or company owners to know that most of our revenue goes to making our product better. – Jared Brown, Hubstaff

If you aren't thinking mobile first to reach millennials, you won't be successful. This group is spending more time on their mobile devices than any other platform and are making their decisions utilizing their mobile devices. – Andrew Howlett, Rain
Another way to target millennials is by creating authentic content, which Duct Tape Marketing says is an excellent strategy. Read on to see why targeting them with compelling content is essential:
While millennials have tuned out traditional advertising, they still value any information they deem to be authentic. So rather than going in for the hard sell, try providing your millennial audience with content they can learn from, or be entertained by. The more they interact with this type of content, your message can slowly soak in, especially if they get the sense that your business shares their core values.

As with any kind of campaign, you need to know your audience in order to speak their language. When millennials hear words that sound as if they could have come directly from their peers, (rather than from Madison Avenue,) they are much more likely to trust the message. If you can regularly provide this type of content that they not only respond favorably to, but would actually share online, it goes a long way toward building a real relationship with them.

An excellent example of this in practice is Chipotle's "Farmed and Dangerous" web series. Featuring a millennial sustainable farmer as the lead, doing battle against an ominous corporate food production company, Chipotle gets their brand messaging across in a subtle, entertaining way. Not only that, but it gets shared. A lot.
Forbes says it's all about transparency, using social media platforms such as Snapchat, and being human with millennials. Implementing these techniques will help them feel connected and supportive of a brand.
Millennials love transparent organizations. Attract them by sharing behind-the-scenes information about what your company is working on and inviting them to give feedback about your product or service (including a freebie also helps!). Create short videos and share high-quality photos of your products, clients or employees on social media so they can relate to and connect with your company. – Meghan Godorov, Meghan Godorov Consulting, LLC

Millennials, like all others, are engaged by stories of people like us who go through journeys relevant to our lives. As such, a company's best asset is a compelling story arc of a millennial who's been a customer or employee. We want to see what it's actually like to use the product, engage with the brand, work in the company and see the company's mission and values in action. – Yuri Kruman, Master The Talk Consulting

Millennials are the dominant users of Snapchat, with college students ranking it as their first, daily online stop. To engage this population, it makes sense to get on Snapchat. Their audience responds best to an authentic, non-salesy, story-telling approach. With the right spokesperson and snap-reply engagement, a company can build trust, followers and customers. – Laura DeCarlo, Career Directors International
Many times businesses forget about forming partnerships with millennials, and Duct Tape Marketing says this is a mistake and online companies should be taking advantage of this strategy.  
The oversaturation of traditional advertising, coupled with a world of options at their fingertips has led millennials to essentially tune out unwanted interruptions. They seek out the information they need, and there is great marketing opportunity here.

Rather than a traditional out-bound advertising model, you should be forming partnerships with online influencers that millennials already trust. Notable bloggers, podcasters, YouTube personalities, and Instagrammers are a fantastic way into the world of millennials. A recent study unsurprisingly found that younger consumers are heavily influenced based on the opinions of their peers and people they follow on social media. If you can successfully tap into that, you can build your word of mouth very widely, and very quickly.
Stephen Zoeller recommends using loyalty and reward programs to target millennials. Since millennials tend to get the word out the most, this is an excellent way to gain their loyalty effectively.
Millennials are also forcing brands to become more participative by subtly engaging by offering loyalty and reward programs. 77% of the millennial generation reported participating in loyalty and reward programs.

In addition, 78% of millennials reported to being more likely to buy from a brand with a rewards program than one without.

Millennials have the highest percentage of word-of-mouth marketing, electing to share feedback about a product or service both on-line and off-line.  The implications of these millennial statistics support the social media tactic of engaging using online channels to support the event marketing high-touch required by this generation.
Now that you have a good idea on how to target millennials, continue to learn other techniques that'll help you make more money online by attending our free webinar training. The more audiences you learn how to communicate with and get sales from, the better!

Sources: Hubspot, Forbes, Entrepreneur, Duct Tape Marketing, Stephen Zoeller