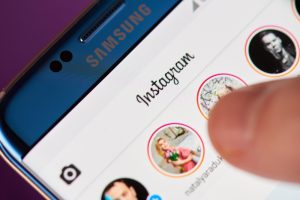 New to Instagram? Not to worry, it's easy to feel overwhelmed on this growing social media platform. However, even if a brand doesn't get famous right of the blocks doesn't mean it isn't essential to building a substantial presence. For a brand to succeed, it's a good idea to implement a variety of Instagram marketing strategies. Apply these techniques (which we will go into shortly), and connecting and engaging with potential and current customers will be a lot easier. This article will offer some tips on how to communicate with an audience and in time hopefully get "famous!"
Formula for Success
Before we launch into what strategies brands should be implementing on Instagram, let's first learn about what the formula for success is. The method for success is all about having certain elements that will help a company connect with their customers and drive traffic. Buffer says the recipe for Instagram success is the following:
"Success for businesses on Instagram relies on more than simply publishing a few nice-looking images. You need to also have these elements:

Clear vision and strategy
Consistent frequency
Familiarity with your audience
Clear visual style
When you combine together these ingredients, Instagram can deliver huge results for your business.

Madewell is a great example of creative Instagram marketing. The fashion brand has amassed a hugely engaged audience on Instagram (over 700,000 followers and 7,000 to 10,000 likes per post). The platform has become a key marketing channel for them, enabling them to connect with thousands of potential customers on a daily basis."
Optimize a Profile
Even though it doesn't take a long time to optimize an Instagram profile, how it looks can have a significant impact on how many people click-through to a site. Check out some of the best practices for optimizing a profile, according to Forbes:
"Make sure your images and description gel with your brand's vibe.

Always include a link back to your website. You may want to create a landing page specifically for Instagram visitors, or change up the link destination to promote your current campaign or content.

Use your company logo somewhere in your profile so users know it's the official profile for your company.

Consider adding one brand-specific hashtag to your profile so users know it 'belongs' to you.
Include your physical location if you have a local business.

Make sure your images and other content are consistent with your other social media properties."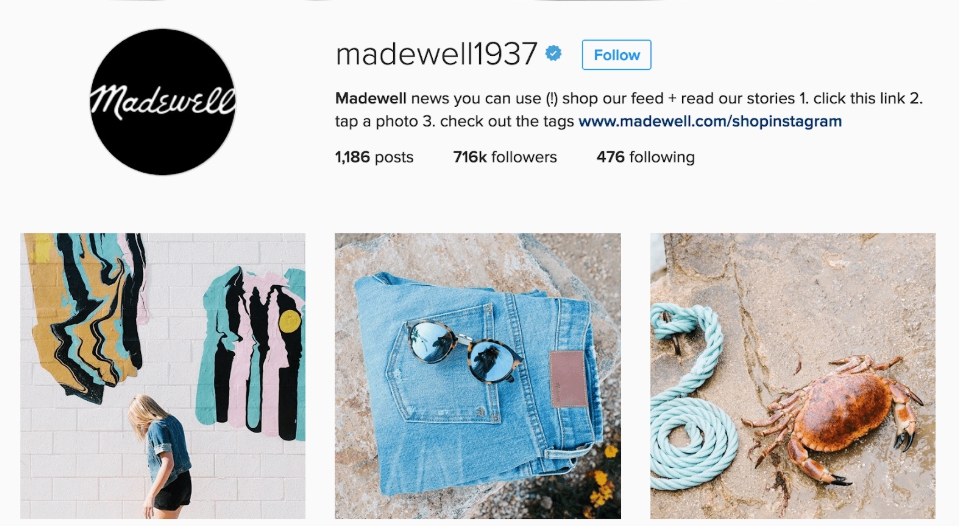 Utilize Hashtags
Now that we have an idea of what type of formula can help a company succeed let's learn about strategies that are important to implement. Forbes says that hashtags, in particular, are the most critical elements of any post. Captions on an Instagram post tell a story, but hashtags allow you to get an image and caption seen by those who are not yet following you. Selecting the right hashtags are essential so that the posts will show up. If you don't competitors posts will show up instead when it should be your priority to grow followers for your business.
"There are three main strategies you can use for choosing hashtags:

Use popular hashtags that have the best chance of getting searched for (e.g., #love, #tbt, etc.)

Use less popular hashtags yet highly-relevant hashtags. These may drive fewer users to your posts, but the ones who do find you will be more targeted.

Use hashtags commonly thought to attract new followers. Some of the most commonly used are #followme, #follow4follow and #follow.

Whichever strategy you use, try to use at least one hashtag on each post. Don't worry about using too many hashtags; some research even suggests that engagement is highest on posts that have 11+ hashtags!"
Driving Traffic to Content
Another strategy is to use Instagram stories to drive traffic to your site with creative sneak peeks, behind-the-scenes access, and other ways to highlight a brand. Story highlights, which can be set up on a profile can keep your favorite content around for as long as you'd like, making it easy for an audience to visit your profile and see recent activities. NewsCred Insights expands on this strategy:
"Strategy: A curated feed and expertly crafted Instagram Stories.

In Action: "One really underutilized content type is the Instagram Story," Karwowski says, referring to the feature that's viewed by more than 250 million users on a daily basis.

As the name suggests, Stories really are the perfect storytelling medium. Users can string together photos, videos, GIFs, and graphics into playful and intimate narratives. No matter the industry, an imaginative approach can result in captivating messaging ranging from happening-now events and Q&As, sneak peeks and behind-the-scenes access, product reviews and testimonials, and anything else creative one can come up with. And now, new features like Story Highlights make it possible to keep your best content around for longer, meaning more people can see and engage with it."

Dell uses Instagram as a key part of its content strategy. In addition to consistent Instagram posts that promote its "Trailblazers" podcast, Dell uses Stories to inform and remind viewers about upcoming episodes and drive traffic to its iTunes playlist. The brand is able to do so directly via the "swipe up" outbound link feature on sponsored stories, which is available to Instagram accounts with more than 10,000 followers. "It can be extremely powerful in driving direct traffic and revenue," Karwowski notes.
Tag Other Users
Tagging other Instagram users is a good idea not only because it acknowledges those who are a part of your brand, but it's also an excellent way to give credit to an Instagram user who supports you, as Shortstack explains:
Like other social media channels, Instagram makes it easy to tag other users in your posts. Tagging other users can get those users' attention, but it can also be a simple act of giving credit to a user who has provided value to you.

If you can start a conversation with another user by capturing their attention, it can help you become visible to the user's following. Likewise, users generally love when the brands they follow interact with them, so take opportunities to build better relationships with your followers. Again, use this tactic carefully as you don't want to be accused of spamming.
Cross Promote Posts
To add new Instagram followers that already know about your brand it's a good idea to post across a variety of social media profiles, which is what Entrepreneur recommends:
Post across all over your other social media profiles — Facebook, Twitter, LinkedIn, etc. — and invite them to follow your Instagram profile. They are already following you on social media, so they are obviously interested in what you offer, so give them another way to socially connect to your brand.

Don't assume that your posts will reach everyone that's connected to your brand on social media. Many people move away from certain social media platforms and some aren't as active on some than they are on other networks. You want your followers to be connected to as many of your social profiles as possible to increase your reach per post.
Don't Forget About Contests
Now that you've got a handle on pushing out incredible photos and videos, utilizing unique hashtags, and tagging other users, it's time to learn how to use Instagram contests to a brand's advantage.
As a brand, Content Marketing Institute says the way to capitalize on a users' "whoa-that's-awesome" mindset is by doing frequent giveaways. Show off pictures of the prize and encourage followers to enter. The idea that your brand may frequently give away free stuff is sometimes reason enough for followers to stick around.
"Contests can benefit your brand through a:

Blatant interaction grab – "Like," share, or comment to win. (You grow your follower base because of the expansive nature of each contest.)
Brand-generated hashtag – Create a contest-specific hashtag and instruct users to upload photos using your selected hashtag to win, with the best one winning. (You can grow your follower base and add a bit of personality to your brand with a good contest-specific hashtag.) Use social influencers in your niche to act as celebrity judges (they can help promote your contest), or select the top five photos and then leave it to the popular vote to pick the winner. Bonus point: If you create a contest featuring customers using your product, it's a great way to use social proof."
Why You Should Start Using Instagram, According to Experts:
It's nice knowing there are plenty of smart Instagram strategies to apply to bring exposure to a brand, and you can also gain insight from the people who do it best: social media influencers. Foundr provides an excellent round-up of thoughts from a variety of experts:
"I use Instagram to help as many people as possible with their businesses, so beyond the inspirational quotes, Instagram for me is now a platform to promote either my own free magazine, my own e-books/pdfs or other people's/companies' free and paid products." – Brad Cameron, founder of Build Your Empire Magazine.

"I use Instagram for brand awareness and development and as a means to connect more intimately with my audience." – Jenn Herman, expert and blogger on Instagram marketing

"Instagram is a digital branding catalogue, and is more intuitive and easier to access than most other web platforms; I use it as both a portfolio and photo journal. My Instagram gets much more web traffic than my actual website. Almost all my gigs involve posting an ad on my Instagram account in the form of a unique photo that's blended seamlessly into my other content." – Laura Lawson Visconti, travel journalist, social influencer, business owner.
Hopefully, these strategies have provided you with the motivation to regularly use Instagram and add it to your marketing strategy or increase your engagement on the platform. It's crazy to think that over a third of marketers are using it today, which yet another reason why Instagram holds a lot of value for a variety of companies, regardless of size.
Sources: Forbes, Buffer, Foundr, NewsCred Insights, Shortstack, Content Marketing Institute, Entrepreneur
CHALLENGE Yourself to Profit!
Free Download: Build Your Profit-Generating Online Business With This Free Blueprint
Sign Up, follow the easy steps and You'll get the tactics, strategies & techniques needed to create your online profit stream. It's free!
Free Download:
"Download The 21 Days To Profit Blueprint 100% FREE… and Discover The Single Most Profitable Niche Market Selection Technique"
All new plug and play blueprint builds
profitable Internet businesses in record time…