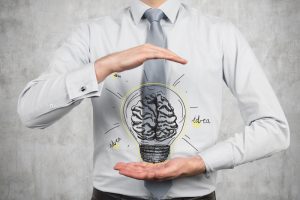 Even though most business owners wished there was one easy way to create strong sales, unfortunately, there isn't. There are several strategies to apply that can boost sales and grow a loyal customer base. The way a business makes sales depends on a variety of factors, such as the industry, location, and business. Through the years an online business will likely try several ways to improve their sales. We cover some of them in our free webinar training. These sales techniques help online businesses make money, and we want to help you boost your earnings as well. Take a look at some creative ways to increase sales and in the process grow your online business like crazy.
Identify the Problem
Sometimes identifying a customer's problem is all you need to keep a customer and hopefully make them want to come back and buy more product based on their positive interaction with your customer service team. Brian Tracy discusses how identifying the problem can help boost your business:
What kind of problem does your customer have that you can solve? If you have identified your customer correctly, these people will pay you to solve their problem.

Sometimes the problems are obvious and clear.
Sometimes the problems are not obvious, or unclear.
Sometimes the problems do not exist for the customer. If the problem does not exist, the customer will not buy your product.
Learn the Correct Negotiation Techniques
Brian Tracy also says it's critical to know what negotiation techniques to apply. He recommends using effective communication and outlines 3 qualities, in particular, a negotiator should have.
Skilled negotiators are usually quite concerned about finding a solution or an arrangement that is satisfactory to both parties.

They look for what are called "win-win" situations, where both parties are happy with the results of the negotiation.

The Best Negotiators Have These 3 Qualities

They ask good questions to find out exactly what you need.
They are patient.
They are very well prepared.
Build Relationships
You've likely heard this tip time and time again, but without genuine relationships with your customers, it's going to be difficult not only retaining customers but building a successful business. Forbes further elaborates on just how vital positive relationships in a company are:
New ways to increase your sales are always popping up. But, some traditional methods are still appropriate for modern businesses. Building customer relationships is not a new idea. It has stood the test of time because it works.

Since I began my businesses, I have focused on nurturing loyal relationships with customers. We have used some of the same sales methods since the beginning to create customer connections.

For example, we have always "pounded the phones" in search of new customers. Outbound calling was never easy, and it's gotten harder over the years. But, we still successfully make many outbound sales calls today.

We build one-on-one relationships with our customers. We listen to their needs and do our best to satisfy as many of them as we can. Sometimes, we even customize our offerings to meet their needs.  

These two sales methods have helped us create long-lasting, successful businesses. But, remember, building customer relationships comes with a heavy price. Be prepared to invest your time and resources into your customer relationships.
Pricing Strategies and Distribution Channels
Chron recommends looking into your pricing strategy and deciding whether you should raise or lower your prices. Similarly, where you sell your product has an impact on how well your company is succeeding. Do a study to determine what is working and what is not.
If your product or service is price sensitive, pay special attention to your pricing strategies. Find out what your competition is charging and raise or lower your prices based on your goals. Lowering your prices can increase revenues to make up for lower margins. Raising your prices can create a higher perceived value in the minds of consumers and increase your margins. Raising your prices can also increase your revenues without increasing sales.

Changing where you sell your product can significantly boost your sales and revenues without requiring any changes to your marketing or pricing. Perform a careful study of the effects of using online selling, direct mail, wholesalers, retailers, distributors and outside sales reps to project how each method can affect your sales volumes, profit margins and total profits. In some cases, new distribution channels require marketing support.
Selling New Products to Existing Customers
As opposed to trying to find a new customer base for new products, risdall brings up a great point: Why not reach out to your existing customers? Since the idea is to continue making money online, if you keep your current customers in the loop and sell a product based on their feedback and needs you should be able to make a greater online profit.
Businesses can find success increasing sales by creating new products or services that are targeted toward existing customers. Since companies have an established reputation with loyal customers, it is easier to persuade customers to purchase a new product or service under that existing brand name.

Take Arm & Hammer for example. Arm & Hammer had a solid reputation for selling baking soda as an effective deodorizer. The company extended its baking soda product line with laundry detergent, carpet cleaner, toothpaste and more. Arm & Hammer increased sales by developing new products that were marketed to current customers under its existing brand name. A company's reputation is invaluable to customer loyalty, which is why customers often trust new products by well-known brands.
Ask for Referrals
Constant Contact reminds us just how powerful asking for referrals is. Asking your existing customer base to get the word out can do amazing things for your business.
For as long as people have been selling, they've relied on word-of-mouth to increase their sales.

People do business with people, so they want to know how their friends, family, and colleagues have experienced your products or services.

In fact, according to a recent Harris Poll, 82 percent of Americans say they seek recommendations from their personal network before making a purchase.

As a small business owner, your time and resources are limited. You can only do so much in a day, and interacting with every single customer may not be possible, right?

Actually, you can interact with every single customer in a seemingly personalized way through email marketing:

Once you read the above email, read it again with these key points in mind:

We placed the branding at the top, so they know who is sending.
We set a time expectation by using the word "quick" in the header.
We personalized by using a custom greeting in the body of the email.
We thanked them and explained how their referrals help us to keep the lights on. (Again, people buy from people.)
We've included my photo, so they know it's coming from a real person. (Yes, I did write this myself.)
And what were the results? The proof is in the pudding here:

Five clients asked for maintenance to their existing WordPress sites
12 clients referred us to a total of 26 prospective clients
Three new WordPress websites were purchased and are in progress
Clearly, a simple ask can go a long way in getting your existing customers to introduce you to your next best customers.
Measure Your Marketing Efforts
Are you effectively and frequently measuring your marketing efforts? Forbes says it's impossible to monitor everything, but you should do as much measuring as possible to find out what is and isn't working. In regards to the techniques that do work, repeat them so you can continue to enhance your business strategies.
Knowing which efforts are driving your sales is important. For example, what brings visitors to your website? It might be your blog articles, pay-per-click advertisements, or referral program. You could be great at building brand awareness, but you don't know until you measure your efforts.

It's unrealistic to think that you can measure all your marketing efforts. Your small business has limited time and funds. Instead, choose the marketing activities you invest in the most to measure. Track your progress to decide which efforts are most beneficial to your sales.

You can track the success of your sales efforts with KPIs, or key performance indicators. KPIs are measurements that track how well you execute your goals. Some KPIs for small business include revenue, customer retention, and the cost of goods sold. You should define your sales goals and track your KPIs to see if your efforts are successful.
Applying these business strategies is an excellent place to start when you're just starting an online business or feel stuck. Join us during our next free webinar training to learn how to use creative yet effective online business strategies to drive traffic and help you make a profit online!
Sources: Brian Tracy, Forbes, Chron, risdall, Constant Contact
CHALLENGE Yourself to Profit!
Free Download: Build Your Profit-Generating Online Business With This Free Blueprint
Sign Up, follow the easy steps and You'll get the tactics, strategies & techniques needed to create your online profit stream. It's free!