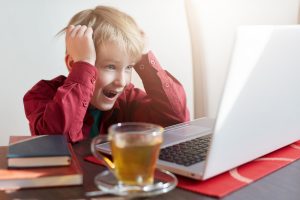 As a new business that's slowly growing, implementing video into a social media campaign is a fantastic way to engage an audience. Before deciding on which type videos to go for, a company should consider developing a strategy. For growth to take place, a plan must be in place. We can help you develop an effective plan on how to start a business and bring in some profit in our free webinar training. Using different kinds of videos to promote a new company is an excellent place to start. Here's a breakdown of five types of videos that'll help fuel a business' online presence,
Before we dive into 5 different kinds of videos to focus on, Buffer offers some suggestions on how to come up with different ideas for your online videos:
The first step is to brainstorm ideas for your videos. Here are three quick ways to generate a ton of ideas:

Look at your top blog posts
If you write a blog, like us, you'll likely have a treasure trove of content ideas on your blog. The blog posts that resonate with your audience is probably great content for your videos.

You can use your Google Analytics to find your top posts.

Study the most shared content
Sometimes, your top blog posts are also your most shared. But sometimes, they aren't. Using a tool like Buzzsumo, you can find your most shared content. You can also find the most shared content for any topic!

To find your most shared blog posts, enter your blog URL on Buzzsumo.

You could also sort the results by the various social media platforms. For example, if you plan to create a Facebook video, you can sort the list by Facebook engagements. Now, you'll have a list of blog posts that generated the most shares, likes, and comments on Facebook.

Check out popular videos from similar brands
Finally, you can also look around on social media to see what topics are popular at the moment. With Facebook's Pages to Watch, you can easily check out the top posts from your favorite or similar Facebook Pages.

To access Pages to Watch, go to your Facebook Page > Insights. You'll find the section at the bottom of the Overview tab.
Informational videos
Informational videos are a great way to teach your audience a thing or two about your products or about something that supports your blog, for example. Content Marketing Institute reveals more on how you can use this type of video to improve your business.
Informational videos can cover any topic. Build your content archive with videos on a variety of relevant topics. Make them unique, clever, or insightful. When adding video to your social media, concentrate on content likely to be shared – something valuable to make it worth the viewer's time.

Informational videos can come off as boring or dry if they aren't produced correctly. Your content should not only be interesting to the viewer, but should also provoke the viewer to want to share it.

Notarize, an on-demand, remote notary delivery service, created a popular informational video to explain the premise of its application. It explains its app using humor and absurdity.

The same information could have been displayed in a more professional tone, but that likely wouldn't have appealed to its core demographic – those who don't have a go-to notary.

Tips for adding informational videos to your content marketing mix:

Infuse the videos with personality that matches your brand identity.
Don't make the videos too long or too detailed.
Analyze which videos perform the best to inform your future informational videos.
Invest more time and money in these videos, as they're likely cornerstones of your content.
Pay attention to what people say on social media: What do they want more of?
Tips and tricks videos
BrainShark recommends doing some tips and tricks videos, which are great for audience engagement. Plus, if you do them correctly, they can be a lot of fun!
As social media continues to evolve, more and more customers are turning to social media for support and how-to assistance. This is another perfect opportunity to introduce more video to your social channels.

Create bite-sized tips and tricks videos to help your customers be more successful with your products, and also develop this type of content around general areas of interest within your industry to establish your company as a thought leader and reliable source of information. In addition to sharing this content on your social media channels as it's created, you can also build YouTube playlists around popular topics to serve as a resource viewers can refer back to.

Since a number of our customers use PowerPoint with our products, we created a series of PowerPoint tips videos like the one below, and featured them in a playlist on our YouTube channel. You can also film short tips and tricks videos featuring advice from experts who spoke at your events, like this one with Kerry Jankelow of LinkedIn.
User-generated videos
Content Marketing Institute tells us all about user-generated content and how it's an incredible way to grow an audience because they feel encouraged to share content that they create. Read more below:
User-generated content is quickly becoming a fantastic and easy way to engage an audience. You can encourage your users to create videos and incorporate your hashtags into the upload to give them more exposure.

User-generated content is a brilliant way to grow an audience because users are more inclined to share content they create. Viewing the user-generated content also is an excellent way to get a feel for your audience members' personalities and what they're interested in.

When requesting user-generated videos, the most important aspect is to directly interact with and acknowledge your audience. Your users make an effort to produce content for you: They need to be properly rewarded. Praise the best content, share all the content, and give attribution to all the users. Encourage users to share content they like (not just their own), and make sure you track your hashtags.

Tips for adding user-generated videos to your content marketing:

Encourage users to get creative or silly with their content.
Make sure to properly attribute the content to the creators and thank them.
Encourage featured users to share the videos with their friends.
Ask other users to vote on content or to share the content they like the most.
Consider a giveaway or contest linked to user-generated videos.
Video testimonials
Don't forget about video testimonials! BrainShark mentions how they help site visitors learn more about your blog, products, or a similar business. Get some positive testimonials and continue to spread the word about your online business!
Customer testimonials are valuable pieces of content for fueling sales conversations and posting to your website, but don't forget about your social media channels as well. Prospects, potential employees and the community at large scope out a brand's social presence to see the human side of the company.

While text-based case studies have their place, when it comes to showcasing customer stories via social media, video testimonials are a great way to go. By giving your customers the opportunity to tell the story of how they use your products and services in their own voice, you're able to create a level of authenticity that transcends a traditional text-based case study.
Behind the scenes videos
Give your audience a glimpse into what is going on in your neck of the woods. This is especially compelling if you are selling products that are very useful, such as a new inventive dog collar.  Content Marketing Institute tells us more:
Behind-the-scenes videos are a great way to make your company and your team more personable. Highlight day-to-day operations, your offices, your manufacturing processes, and more. Interview employees, talk to the vendors you're closest to, or speak with your best customers. All of these things are designed to give prospective customers a better idea of how your company works and who you are.
Are you ready to get going on a video campaign? Digital Marketing Institute provides an excellent summary as to where to start first. You better get going — this is a killer (and current) way to improve your business!
On your website or blog, you'll be able to upload or embed a video – the whole thing should be pretty self-explanatory. What's more effective and strategic is that you'll want to do some pretty extensive video marketing on social media channels.

Here are some tips for best practice:

Include captions on any autoplay videos, keep them on silent, and don't put them on your homepage. You don't want to interrupt people's social experience with a sudden loud advertorial that just gets in the way of what they are doing – you want them to come to you.

Make sure videos are mobile friendly – mobile is king these days, and everything you do must be fully visible across a spectrum of different devices.
Optimize your video according to the best practices and SEO standards for a particular platform.
Keep everything on YouTube in an organized library.
Use A/B testing to see what times of day your videos get seen and when the most engagement is.
Incorporate your video with different types of content.
Extra visuals can be very effective, especially on platforms like Instagram and Snapchat – you can include captions over top of interesting images as well.
Choose channels that suit your goal/brand. LinkedIn, for instance, now has plenty of room for you to share a variety of content, including slideshows, videos and blogs. It's a great place to connect with other professionals in your field.

Keep things super quick and organized on Twitter! Hashtags and manually developed captions are also critical here.
An audience enjoys learning more about your story, and videos can help you do that. Not only that, but there are many other ways videos can help you grow online. They indeed are the wave of the future! Speaking of videos, join us during our free webinar training to learn what steps you can take to create a robust business online.
Sources: Content Marketing Institute, Brain Shark, Digital Marketing Institute, Buffer