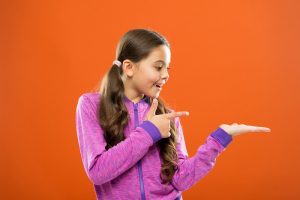 Most brands take a stab at social media expecting to see significant results. While securing a loyal audience is possible, it will take time to gain new customers. Revenue generation may not happen right away because it takes time to build momentum online. It's only natural to be skeptical about social media marketing. However, during our free webinar training, we offer advice on how to get the results you're looking for, and below, we divulge how your efforts are paying off. 
1. Tap into recent trends 
Social Sprout says if you've been tapping into the latest trends, then it'll likely work to your advantage in the future. There are considerable benefits to staying on top of current trends. If this is something you're not already doing, make a point of starting now. 
Simply put, social media is a potential goldmine of business intelligence.

How so? For starters, think about the transparent nature of social media. We're able to see unfiltered, real-time conversations between consumers and brands alike.

If you want to know what a brand is doing well or likewise what customers are complaining about, it's all out there in the open.

And o course, your target audience's social activity and shared content can clue you in on industry trends. For example, Instagram hashtags such as #summerootd or #festivalfashion can highlight everything from relevant influencers to fashion trends that are currently all-the-rage.

And if you want to tap into those trends via social conversations, look no further than social listening to do the trick. For example, features such as trend reporting in Sprout Social help hone in on what customers discuss when they talk about your brand. This includes key terms and hashtags associated with your business.

However, these mentions represent more than just chatter.

For example, social conversions can clue you in on everything from which products your customers love to areas where your company might be falling short. A flurry of praise or customer complaints can spur you to take action based on follower feedback. In turn, brands can come up with real-time solutions and products that their customers will buzz about.
2. It's a great customer support channel 
Many businesses tend to forget what Nerdcow points out, which is that social media works perfectly as a customer support channel. However, you must stay on top of getting back to customers and making them feel like their questions and concerns get answered. 
Providing customer support through social media has become an expectation rather than a nice-to-have feature. The instant nature of social platforms has made it one of the top choices in the eyes of customers seeking assistance.

Businesses can take advantage of that by meeting the customers' expectations. Not only does it establish you as a trustworthy company with impressive response times (with the latter being showcased on business pages on Facebook), your customers will spend more the quicker they get your help.
Furthermore, the Digital Marketing Institute also explains why social media is hugely beneficial to your existing customers. If you're interacting with existing customers, use this to your advantage by engaging with them more. They may be able to help you establish a more robust audience down the road. 
Far more than a place to connect with friends and family, social media also provides a platform for potential and existing customers to reach out to brands and seek help when they have queries, issues or concerns. Customer experience management company, Market Force, explains:

"The emergence of social media has given consumers a whole new way to interact with the brands they love — and a forum to complain when brands disappoint. But what many companies have learned is just how powerful connecting one-on-one with customers can be when those consumers take the time to post."

In other words, if a customer makes the effort to contact you by means of social media, they expect a response. Treat them well, and you'll have their loyalty. If you ignore them, or treat them badly, you may find yourself dealing with a PR crisis.

Even when you feel that you're not to blame for the problem, it's best to apologize and provide a solution promptly. If you cannot provide an immediate solution, ensure the customer that you are working on it and follow up as soon as you have an answer. It's also a good idea to point the complainant to a phone number or email address where they can reach you directly. This makes it easier to communicate, and keeps members of the social media community from interjecting.
3. Effective headlines and specific content
A few more ways you can improve your social media efforts are through implementing explicit material and headlines. Even if the results aren't showing up right now doesn't mean they won't pop up in the future. Upwork explains how compelling headlines and zeroing in on niche-focused content can help your site grow. 
Before people click on a post, you have to get their attention. How do you get their attention? Try writing effective headlines. Headlines need to grab readers' attention. Ask a question, make a shocking statement, or state your topic in a way that piques interest.

You also need to give enough information so that readers know what they are going to discover. If your headline reads, "You're Missing Out," will readers know what you are talking about? Instead, title your headline "You're Missing Out: 5 Ways to Improve Your Google Search Rating." Gain the interest of all readers looking to improve their website search rankings.

As an individual, you can get away with sharing the same post or comment on all of your social media sites, but as a business owner, this practice won't work.

For you, a business owner, to be productive and gain the trust and loyalty of social media followers, you need to post platform-specific content to all of your accounts. By creating distinctive content, you prevent readers from getting bored and promote connection through your business presence on all social media platforms.
4. Influence and authority
Of course, Forbes points out how overtime social media can improve your power and authority. Even though it may not seem like you're making a difference right now, hang in there. Over time, your influence will continue to grow. 
As your following increases, your influence grows. Having a substantial social media audience creates a snowball effect that can attract new customers, media interviews, joint venture partnerships, and all kinds of other opportunities. It's a bit like when you see a crowd hovered around something. You can't help but want to see what all the fuss is about, so a large audience will only attract more interest.

For coaches, consultants, authors, speakers, and other service-based businesses, social media can be very powerful in helping you establish authority in your field—making you the go-to resource for your target audience to seek out for help. Share great content, answer questions, and serve your audience, and you will inevitably build loyal fans.
Marketing Land adds to Forbes' thoughts by discussing how having an influencer advertise your products can help you gain more exposure now and in the future. 
You probably already know that. Promoting your product or service through a blogger, social media user or otherwise influential person who has significant engagement with their following is a good way to get meaningful exposure. Some stats to prove its worth:

Influencer marketing content provides a return on investment that is 11 times higher than traditional digital marketing forms, according to a study conducted by Nielsen Catalina Solutions for influencer marketing software TapInfluence.

Non-celebrity bloggers are more likely than celebrities to inspire purchases, with 30 percent of consumers more likely to buy from them, a Collective Bias survey finds.

That preference is even more pronounced with millennials, 70 percent of whom use peer recommendations when purchasing, the same study reports.

A whopping 95 percent of consumers trust recommendations from others over content that comes from a brand, a 2011 Nielsen survey found.
5. Unique email impressions
Continue to push out social content, and Sprout Social says you may benefit from unique email impressions. Even if you're not getting instant results email impressions should happen the longer you take to build your audience. 
Many marketers claim that traditional email marketing is losing steam, and for a good reason. Using a comparison of the cost of unique impressions delivered via email vs. unique impressions delivered via Facebook from Jeff French, Founder of LoudDoor, it's clear that reaching and engaging customers using social is more cost-effective than traditional email marketing.

You can find Jeff's numerical crunching here, but the bottom line is that unique impressions delivered via Facebook's sponsored posts average out to be 18x more cost-effective than those delivered via traditional email acquisition methods. And this only accounts for paid posts reaching 100% of your fan base; using standard posts reaching about 10% of your fan base, your cost per unique impression can be lower, although actual visibility will fluctuate more.

On a repeat basis, after obtaining fans on Facebook and email information from subscribers, reaching your Facebook fan base still only has an average CPM of $2.14, compared to $7 for email.
Our free webinar training is a fantastic place to converse with a team of markers who know how to help small businesses do what they do best — connect with their audience and reel in significant profits!
Sources: Social Sprout, Nerdcow, Upwork, Forbes, Social Media Today, Digital Marketing Institute
Free Download:
"Download The 21 Days To Profit Blueprint 100% FREE… and Discover The Single Most Profitable Niche Market Selection Technique"
All new plug and play blueprint builds
profitable Internet businesses in record time…
CHALLENGE Yourself to Profit!
Free Download: Build Your Profit-Generating Online Business With This Free Blueprint
Sign Up, follow the easy steps and You'll get the tactics, strategies & techniques needed to create your online profit stream. It's free!