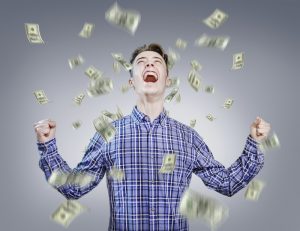 Success doesn't happen by chance. It takes hard work and a hefty dose of good luck. Here are eight of the best tips on building businesses — apply them all, and you'll be on the fast track to making your own riches.
The hard-working billionaires often give out lots of advice, but unfortunately, not everyone soaks up the tips. However, if a brand wants to build their business, they'll take the advice to heart. Success doesn't happen by chance – it happens through hard work. Here are some excellent tips on how to build a business. Apply them and get on the fast track to making a lot of profit just like the companies who have made it big.
Let's start the tips out by providing a quote from Bill Gates mentioned on Inc., who reminds us that it's important to take a look at our mistakes because we must learn from them. That's not to say you shouldn't celebrate wins along the way, as long as past mistakes don't come back to haunt you. In other words, don't repeat the same mistakes.
"It's fine to celebrate success, but it is more important to heed the lessons of failure." Those are the sage words of Bill Gates, who learned early that celebrations are fun, but the hard lessons should be reviewed carefully. Otherwise, you risk embodying the definition of insanity."
As one of the most successful investors of all time, Warren Buffett is more than qualified to advise how to succeed. Just check out this powerful quote from him, listed on The Mission website:
"The best investment you can make is in your own abilities. Anything you can do to develop your own abilities or business is likely to be more productive." — Warren Buffett

Treat your career as a business and yourself as your main product. You can't sell a product that's not appealing to consumers. In the same way, you can't win your dream job if you don't invest in yourself. Think of ways that will help you become more marketable, and do them for just five hours a week. Take classes, obtain a certification or degree, get that power suit, or learn a helpful language. Any enhancement gets you closer to your dreams."
Steve Jobs also offers advice on how to do well building a company on The Mission.
"Innovation distinguishes between a leader and a follower." — Steve Jobs

Quite simply, going up the corporate ranks (or starting a billion-dollar business) does not happen to people who are comfortable with the status quo. Leaders constantly think of new ways to make situations better and are not afraid of going against the norm and leaving their comfort zone.

To start, every morning, make a list of what you can do to shake up the status quo and scare yourself slightly with a step towards improvement and innovation. Even if it doesn't work every time, it'll be a stepping stone towards bold success eventually."
While building a business, it's also essential to pick highly qualified individuals to develop a team. According to Entrepreneur, selecting the right team members will largely dictate how well your business is going to succeed.
"Most entrepreneurs think startups are all about the idea. They're not. Initially, most ideas are way off base and don't have product-to-market fit.

Investors such as Cuban and Branson look at the team as much as the product. If you have a team that knows how to problem-solve and persevere, you can brainstorm, iterate and prototype until you arrive at the right idea. The right team has the right blend of attitude, intelligence, perseverance, passion and domain expertise. Investors know it when they see it."
Entrepreneur also mentions that it's vital to create something that solves a problem. A highly developed idea that isn't as common is more likely to succeed than another business venture that has been covered time and time again.
"If you want to build a valuable and sustainable business, approach your venture with a problem-solution framework. The most successful companies in the world emerge from genuine needs and consequently create real opportunities and value. "Innovation" is just the process of solving a problem with a creative solution that's never been thought of or executed before."
Think the customer is always right? Think again. Sift through customer reviews and take some with a grain of salt. Not everyone knows what they are talking about, but you do. Learn from customers but don't let them call the shots.
Business Insider has some incredible thoughts on that:
"Many entrepreneurs subscribe to the customer is always right philosophy. However, we learned from New York Times bestselling author Tim Ferriss that the customer is not always right —nor do they get to call the shots.

Ferriss taught us that some customers aren't worth it, and you don't need to take abuse to provide good service. Firing difficult customers gives you more time to nurture your relationships with the good ones, ultimately making more money in the long run."
And what do you do when you've made a ton of hard earned money? Find joy in saving it! While it may be tempting to spend some of those earnings, CNBC mentions that in the long run, you're better off saving it or investing it for the future for you and your company.
"The key to saving money is to find the same kind of pleasure you get from spending when you save, the personal finance expert told CNBC Make It. Saving money should never feel like "a downer," Orman said. It should be satisfying. You should even like doing it.

The question shouldn't be, "When can you start enjoying your money that you saved?" she continued. "My question back to you is, 'When do you start enjoying the process of saving?' If you did that, you'll find you don't care about spending money anymore."
If you ever get frustrated along the way (which is quite common by the way), Lifehack says don't forget to believe in yourself. You are your biggest cheerleader. Elizabeth Holmes, founder, and CEO of Theranos reminds us just how important confidence is while building a profitable company:
As a college student, she stopped going to class and chose to invest her parents' college savings in an idea that is revolutionizing medicine.
Elizabeth Holmes, founder and CEO of Theranos:
Who has the gall to ask, "What is the greatest change I could make in the world?" and actually follow through with it? At nineteen, Elizabeth had an idea that medical testing should be accessible by the people who need the information – the patients themselves.

She didn't make a big fuss about her idea; she just quietly went about getting it done. "I just decided I would figure out how to make it work." When asked how she has that much conviction, she answered, "You have to believe in yourself." Maybe that's too simple. Or maybe it is that simple.
If you do find yourself making a lot of money and your business is taking off excellent work! However, don't lose sight of the bigger picture, which is your loved ones. It's important to focus on continuing the success of a profitable company, but wealth isn't everything. Brandon Turner, a contributor on Forbes, shares his thoughts on that below:
"If there is one theme that runs through every member of this millionaire tribe it's this: Wealth is more than money.

Money is important, but it's not the only thing, nor is it the most important.

The conversations I found myself in focused just as much on topics like relationships, adventure, fitness, and giving to charity as they did on wealth. My friend and fellow real estate investor Mark Walker summed it up well, telling me, "One can have a ton of money and wealth, but be bankrupt in their health, relationships, contributions, and outlook on life."

Many people are tempted to look at financially rich people with a sense of reverence, but at what cost? If someone is worth $10,000,000 but rarely sees their children, is that truly a life worthy of emulation? Not according to the men I met this week.

Life is about balance."
In addition to remembering that money isn't everything, it's also important to enjoy life along the way! To back this up, Inc.mentions a great quote from Tony Hsieh, the founder of Zappos, who reminds us while working hard on a business it's okay to have fun along the way.
"Have fun. The game is a lot more enjoyable when you're trying to do more than just make money." Tony Hsieh, the founder of Zappos, is quick to point out that when you stop doing what you enjoy, suddenly no amount of money is worth it. There's more to getting rich than making money and if you do it right, the cash is just a perk."
Another thing you can do with all of that hard earned cash? Give back if you have the means. Brandon Turner from Forbes nails it on the head with this sentiment:
"As a child, I thought of millionaires as greedy, selfish people who liked to swim in their gold coins.

Thanks, Scrooge McDuck.

The reality, however, is far different. Again and again, the men I connected with genuinely wanted to give back to others. Numerous auctions were held throughout the event for one-on-one coaching with the speakers, and over $100,000 was raised for 1 Life Fully Lived, a non-profit organization that helps individuals live their life proactively."
Sources: Inc., CNBC, Entrepreneur, The Mission, Forbes, Lifehack, Business Insider
CHALLENGE Yourself to Profit!
Free Download: Build Your Profit-Generating Online Business With This Free Blueprint
Sign Up, follow the easy steps and You'll get the tactics, strategies & techniques needed to create your online profit stream. It's free!