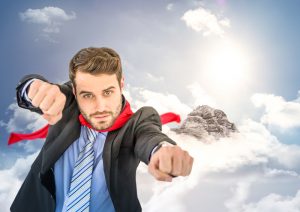 Trying to grow a business is tough work. Sometimes discouragement can knock a business off their feet and make them question whether they should move on and wonder if achieving the dream is even possible. Many companies have felt this way at one time or another, but many small business owners have pushed through the hard times to come out standing on the top. To continue to fine tune a business and not throw in the towel, it helps to read about other businesses' trials and tribulations. The good news is you're taking a step in the right direction by seeking answers and hopefully the below stories and advice will help.
Contributor David K. Williams on Forbes introduces us to Osman Minkara, whose
…firm, CIG Capital Advisors in Southfield, Michigan, specializes in wealth and asset management, alternative investments and business-advisory services.
Even though the business was wildly successful at first, later on, the company took a turn for the worst:
Its wealth-management business has grown from $17 million in Assets Under Management (AUM) in 2007 to more than $200 million in 2015.

With this kind of growth and success, it's hard to believe that CIG Capital Advisors almost didn't make it.

In early 2000, things were going well for Minkara. Not only was his business thriving, but he was planning to get married that year.

Then disaster struck.

A competitor convinced almost all of his financial advisors – along with several of their clients – to leave his company and join the competitor.
Due to a bad decision, Minkara could have easily given up, but he didn't. Instead of punishing himself (which I'm sure he did do for a while), he decided to pick himself and his company off the floor and rebuilt his business. It had to be a difficult decision to make, but he would have likely lived with regrets if he didn't do everything in his power to make it succeed. Would you do the same?!
After tirelessly rebuilding his business once again, a turning point came in 2001: Minkara was approached by a physician looking to retire. "He helped me recruit a bunch of his physician friends to become clients of my company. From there, I quickly focused on the unusual concentration of counseling physicians and others in healthcare about finances specifically related to their unique challenges." And that was the beginning of the company's healthcare focus. Read more about the company and its fast, steady growth here.

Rebuild. One simple word, yet so much work to accomplish. That's Minkara's advice to those of resilience and grit. You don't necessarily have to risk life and limb to be an entrepreneur, but you do have to weather any storm and let go of useless branches in order to keep reaching higher. When life knocks you down, go back to your roots and you'll be able to reemerge stronger and find your way back to the sun.

So when the landscaper comes along and cuts you down to size, don't give up. Remember that everyone needs an occasional trim to stay on top.
Paramount Business Coach says it's all about pushing through the challenges and never giving up, even if things get rough. The author Yoom goes on to tell her readers about many challenges she went through before finding the light at the end of the tunnel. And from the sound of things, it seems like she went through quite a lot!
Challenges are a part of life … and it's also a part of growing your business.

A wise person taught me a long time ago, "a person's reaction is based on their expectation."

Being exposed to so many "overnight" success stories on social media it is no wonder how any normal person might feel like a 'failure' if you are going through a rough time in your business.

Well, I rarely find those sound bytes on social media revealing the failures and hard times they had to overcome in order to get to the success they are today.

If you've been an email subscriber of mine, you probably already know about some of the high points in my background like, hitting my first Million Dollar milestone … doubling my business 11 times over my 26 year entrepreneur career … starting, turn-keying and selling 3 businesses, etc.

But, you may not know about some of the low points and struggles I went through along the way, when I was …

Disheartened at the realization I could have made more money flipping burgers than what I netted in Q1 my first year of business back in 1992 … (I felt so inadequate!)
Rejected being turned down for my first round of funding for my 2nd business … (blow to my ego!)
Struggling to make payroll some months … (sweating bullets!)
Dumbfounded at the damage it cost me from not firing a key employee when I should have – to the tune of quarter of a million dollars (Ouch!)
Overwhelmed having to find 20 new hires to replace 20 under performing sales people … (Ugh! Felt like I got the 'Go back to Start' card in Monopoly)
Blindsided being sued for pregnancy discrimination by a new employee  😱 — (Wow! never imagined that could happen to me as a working mother of 3 children myself)
Ok, I could go on and on … but I hope you get the point …
Guest writer Levi King on Entrepreneur explains in his article what you will give up while running a small business, but in his conclusion, he states he thinks sticking with a business is worth it! You may have to go through some hurdles along the way, but he said it'll be worth it!
We could talk positives as well. We could discuss the pride you feel as you watch your business take its first tentative steps. Or, the bursts of energy and enthusiasm that accompany every positive development, giving you hope when you need it most.

We could analyze the unparalleled thrill of building something truly valuable from the ground up. Or, the smaller-but-still-legitimate thrill of hearing your grandma finally admit that you're killing it. (Love you, grandma.)

But, just know: You're going to have to suffer to get there. In my opinion, it's worth it.
Sometimes it's all about giving up control and letting things fall into place. Well, that's what Inc. says at least.
As a leader, we sometimes get caught up in the act of exhibiting control over others. We micro-manage the sales team to death. We ask for one report after another from the social media folks in marketing. We push and fight and cajole. We're being "the boss" and making sure everyone knows it. We crack the whip because that's our job.

And then, it all collapses. Controlling is not the same as leading. Leading is an act of empowerment and enabling others. Great leaders can walk away from a project or even a company, giving up all control, and the people involved will happily continue working. When bad leaders walk away from a project or company, everything falls apart. You're too busy spinning all of the plates in the air. When you stop spinning, everyone sort of sits back and breathes a sigh of relief–and all of the plates fall to the ground.

Looking back over the last three months, my biggest lesson was in deciding to let go of these issues and accept the outcome.
Savvy Women Online makes a valid point when they mention that it's important to know what a company's breakeven point is. Before throwing in the towel figure out if your business can get to the point of being profitable or what you need to do to get there. Talking to a business broker may also be helpful.
If you're convinced that there really isn't a market for your products and services, if there aren't enough people who will pay you the amount of money that you need in order to make a profitable business, or if the costs are unsustainably high, then it may be healthy and prudent to wind down this part, or all of the business.

Before you make a final decision, talk to a business broker about this. Perhaps you have assets that are saleable; the business itself may be profitable if it was bought by a larger company with economies of scale; your database may be highly valuable to another startup; your domain name may be of interest to a unknown onlooker, etc. You may well be in a position to get paid for what you've built up despite it being discontinued.

You would think this is painfully obvious, but you would be surprised how many business owners have no idea where their breakeven point is. Your profit is money above and over the breakeven point. If you don't know how much money you need just to run your business, then you cannot know and predict if and when you will be profitable.
Sources: Paramount Business Coach, Entrepreneur, Forbes, Inc., Savvy Women Online
Free Download:
"Download The 21 Days To Profit Blueprint 100% FREE… and Discover The Single Most Profitable Niche Market Selection Technique"
All new plug and play blueprint builds
profitable Internet businesses in record time…
CHALLENGE Yourself to Profit!
Free Download: Build Your Profit-Generating Online Business With This Free Blueprint
Sign Up, follow the easy steps and You'll get the tactics, strategies & techniques needed to create your online profit stream. It's free!