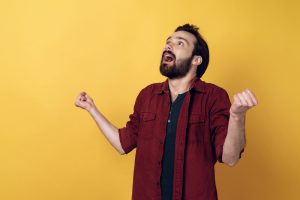 Writing content that's resulting in conversions? New online businesses often struggle with this, and that's okay. Getting the email marketing aspect of business takes some time, and it's a science. Understanding how to develop copy that converts is essential, and the good news is that it's possible to boost marketing results. Not only do we reveal how to get more sales and leads during our free webinar training, but we explain in this article how to set up a profitable online business. Use these email marketing tips to optimize a website and secure more a loyal audience that'll turn into customers. 
Use the right words
Using the right words can go a long way when you're crafting your emails. Optinmonster elaborates on this more below: 
When you look at the best email copy examples, one thing stands out. Word choice is crucial to make reading your email a great experience, and since most emails are short, every word counts.

If you want to stir readers' imagination, appeal to their emotions and get them to take action, you've got to:

Use analogies and other literary techniques.

Seed your email marketing copy with sensory words to help them see and feel the picture you're painting with your words. In an ideal world, you'll evoke touch and taste, too.

Stir up your readers and convey action by using power words in your subject line, copy and call to action (CTA).

What you don't say is also important for building trust. Avoid making false promises and other sleazy marketing tactics, or you risk losing subscribers forever.
Create a curiosity gap
CoSchedule blog reveals that creating a curiosity gap has considerable benefits to successful email marketing. Apply this technique to not only make email readers curious but lead them to click through the email and land on your website. 
According to Wordstream, a curiosity gap is:

The curiosity gap is a theory and practice popularized by Upworthy and similar sites that leverages the reader's curiosity to make them click through from an irresistible headline to the actual content. By creating a curiosity gap, you're teasing your reader with a hint of what's to come, without giving all the answers away.

How powerful can leveraging an informational gap be for copywriting? For Copyhackers, powerful enough to drive a 927% traffic increase to a pricing page.

Imagine what it can do for your email marketing.

To incorporate this technique into your subject line writing, do this:

Identify the beginning and end of the story in your email.

Leave out crucial information in the middle.

Now, done poorly, this is an easy recipe for cheesy clickbait. But, it can also be a simple formula for carefully crafted copy that piques curiosity (and gets more clicks on your emails).

Here are some examples of what this might look like in practice:

"The easiest way to achieve your goal isn't what you think."

"What's the fastest way to achieve [GOAL]?"

"Should you use this tactic to achieve [GOAL]"?

All of these examples leave something out, that can only be learned by clicking through to read the email.
Use a cliffhanger in the subject line 
Search Engine Journal explains how using a cliffhanger in the subject line can result in more people wanting to know what's next. Enticing them to learn more is precisely what you need to get them to click on the link and visit your website. 
What is the best way to get more people to open your emails?

The most obvious way is by engaging them, which is true.

But there's more.

You can hook your email subscribers with your subject lines and make them curious by using a cliffhanger.

How?

Used as an old-school copywriting technique, cliffhangers holds something back from the readers which ultimately will drive them to know more.

Here are two real-life examples to show you how to use this in your subject lines.

I received this subject line from Orbitz, a travel fare aggregator website:

"Wake up like this…"

This one is from The Trip Tribe.

"The secret to a great vacation…"

Because both these subject lines are incomplete and an ellipsis follows them, it compelled me to open the emails.

Caution: Don't overuse this technique as this can annoy your subscribers.
Experiment with emojis
Emojis are another way to create a better email, and it's a fun way to make people smile too! CoSchedule mentions how to implement emojis and why they're a fun yet easy way to improve your email marketing: 
Emojis are more than just fun illustrations. They can actually help improve opens on emails. In fact, according to Kim Courvoisier (formerly from Campaign Monitor), "brands that are using emojis have seen a 56% increase in their unique open rates."

Impressive. Will you achieve similar results? There's only one way to find out: experiment!

To quickly grab emojis you can copy and paste into your own emails, visit GetEmoji.com.
Optinmonster also offers an incredible tip, which is that psychology can do wonders when emailing your subscribers. One way to attract your audience is by using FOMO (fear of missing out). 
As human beings, our brains are wired to react in predictable ways to certain types of input. That's why using psychology can help you create more successful, high-converting email marketing copy.

Some of the factors that make readers read and click include:

Fear of missing out (FOMO), because we never want to lose anything. That's why time-limited discounts work so well. Use scarcity and urgency in your email and more people will click. That applies to curiosity, too.

Color choice, since different colors elicit different reactions. You can use this effectively in CTA buttons, for example.

Pictures of faces can elicit the emotions shown on those faces or direct the gaze towards a CTA.

Social proof tells readers that people like them think you're great, which makes them more inclined to read your emails.
It's essential to engage with your audience, which is why Search Engine Journal reminds us to communicate with them frequently. You can stay in touch with them by focusing on building a relationship with your subscribers and offering them invaluable information they can't get anywhere else. 
Most marketers approach email marketing with a short term goal in mind – to boost sales.

That's a natural thing to do; after all, the primary goal of your marketing email is to increase sales.

But it's actually the opposite of what you should be doing. You should keep the focus on building a relationship with your subscribers.

People join your email list because they want to know more about your business, not because they want to buy products from you.

Remember engagement is the key to driving good returns from your email campaigns in the long run.
Hone in on engagement 
After you connect with your audience and begin to communicate with them more regularly, don't mess up the relationships you have going. QuickBooks suggests not going for the hard sell right away, but rather build rapport, personalize your messages, and genuinely care about what they're looking for as customers. 
When you make initial contact with an email subscriber, avoid the hard sell. Don't offer a sales pitch or attempt to close a deal in the first sentence. Instead, build rapport and familiarity. Very briefly introduce yourself, your business or the service you provide. Then invite customers to contact you directly, register for a free event, join your mailing list or sign up for a free report or newsletter. You'll be much more likely to draw people in if you don't smack them in the face with promotional copy.

Personalization goes a long way. Some people choose to invest in systems that will allow you to add people's names to the subject line and body of the messages, but this approach is not for everybody. You can segment your mailing list, for example, by geography, age or purchase history and then send messages written specifically for each group. Example: "This is a quick message to check in and make sure that you are happy with your purchase of the XYZ Widget you bought from us last month. I also wanted to let you know about an upcoming sale we're having on accessories for the XYZ."
Join us during our next free webinar training, and we'll share more tips on how to use email marketing to your advantage! You can create a successful and profitable online business, and we want to help you get there.
Sources: CoSchedule Blog, Wordstream, Optinmonster, Search Engine Journal, QuickBooks
CHALLENGE Yourself to Profit!
Free Download: Build Your Profit-Generating Online Business With This Free Blueprint
Sign Up, follow the easy steps and You'll get the tactics, strategies & techniques needed to create your online profit stream. It's free!