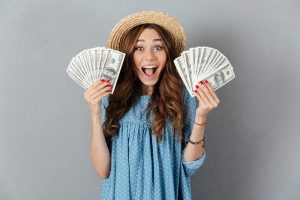 As an ecommerce business transitioning from a startup to a well-known company that's making money it's normal to look for ways to continue to grow. However, sometimes ecommerce business owners run out of ideas and have a difficult time taking the business to the next level. While it's easy to be in this position, there are tips to follow that'll hopefully make further business growth and success possible.
Focus on the User
One of the biggest mistakes a business makes is not allowing their customers to experience their products before purchasing. The writer on Entrepreneur understands that it's hard to send out products for free, but there are other ways to compel customers to buy items from an ecommerce shop.
"It's no secret that the biggest shortcoming of ecommerce businesses is the inability to let their customers touch, feel, smell, and see (firsthand) products before making a decision. While there's currently no solution for solving this problem, you can compensate for this deficiency in other areas of the business. Some of the best tips include offering appropriate pricing, giving free shipping and making the checkout process easy with simplified shopping carts."
Reduce Abandoned Shopping Carts
If you've abandoned something in your online shopping cart while second-guessing whether you really need that blouse or not, you're not alone. According to Baymard Institute, a source mentioned in an article by Mailmunch, up to 69.23% shoppers abandon their cart! That's pretty discouraging, but if you're smart you'll come up with ways to get customers to come back and complete the checkout or at least think about purchasing by following some of these tips below:
"The average shopping cart abandonment rate is 69.23%, according to Baymard Institute.

This means that for one reason or another, the majority of people that add products to your cart won't buy from you.

So it is up to you to do your best to convince them to come back and finish their orders.

A few thing you can do to reduce your shopping cart abandonment are:

Send shopping cart abandonment emails
Simplify your checkout
Offer free shipping
Use exit popups to cart abandoners
Offer price match guarantee
Simplify navigation and the checkout process"
Build Customer Trust
Just like it's essential to build trust with a friend, it's also vital to build confidence with a customer. Businesses can do that by making a site that's easy to verify, displaying social media profiles, and having a professional website. Influencive mentions these ideas and more on how to build trust with customers below.
"Why are you more comfortable buying something from a friend than someone off Craigslist, even if you're buying the same thing from a friend at the same or a higher price?

Trust.

A lot goes into building trust.

Make your site easy to verify. Use testimonials, trusted links, appeals to authority.
Make it easy to contact you. Put contact information out publicly, and keep social media profiles that are easily verified.
Highlight your credentials and the credentials of your employees.
Maintain your site. Keep it updated, easy-to-use, and professional in appearance.
You're talking to someone who may never have come in contact with you or your organization before. First impressions are key."
Move Over to an Incredible CMS
Boss Magazine offers another excellent suggestion on how to make an ecommerce business or any business for that matter hugely successful, and it has to do with your CMS.
"When many entrepreneurs create their ecommerce startups, they will opt for a simple and easy-to-use platform that suits their needs at the time. Platforms that focus on usability and a fast setup process like Shopify and Big Cartel have long been popular for those starting an ecommerce business. During the first stage of the life of your company there is usually nothing wrong with them.

But when you want to start growing your business, you may begin to require a content management system (CMS) with a broader range of features and customization options to serve your audience better. This is something that platforms like Big Cartel simply do not offer. It could be time to move onto something else.

For example, Magento is a CMS that has been designed for ecommerce but offers a far more powerful experience, with wide-ranging modification options and tools. As your business grows, a platform like this can make a huge difference."
Carefully Consider a PPC Campaign
Advertising is significant when setting up a shop because it helps drive traffic when you need it the most. Do research on what AdWords to implement and what type of ads work the best will help you figure out an excellent ad strategy. Search Engine Journal has more on how to do that.
Even with unique products, to attract shoppers to your online store you need a solid advertising campaign.

To keep your company front and center as shoppers search for your product or service, be sure to amplify your digital marketing strategy with well-targeted paid ads. The data from the research will help you choose the right type of ads that will work for your e-commerce website.

The study shows that the e-commerce industry prefers mobile-friendly HTML display ads over standard media ads (69.68 percent vs. 30.32 percent).

HTML ads are a type of rich media ad that can help businesses effectively deliver their brand message to their audience. If you haven't included this tool in your PPC arsenal yet, maybe it's time to consider implementing it, as we see a significant adoption of HTML for online display advertising among the leading e-commerce businesses.

When it comes to the size of display ads, the e-commerce world favors the 728 x 90 ad size, known as a "leaderboard", used by the majority of your competitors (44.84 percent) and followed by the 300 x 250 (20.95 percent) and 160 x 600 (15.12 percent) ad sizes.
Get Site Feedback From Customers
According to Boss Magazine, one way to make sure a site is what a customer is looking for is by asking what their feedback is about the items they are purchasing and their site experience. Most people who want to try products research them first, so by offering site reviews from other customers, it can help potential customers learn to trust an ecommerce company.
"Holding onto existing customers is a very important part of the business structure of many ecommerce sites, however, if you want to grow your business there is no doubt that you need to attract new customers as a priority. The challenge with new customers is gaining their trust so that they will purchase through your website as opposed to others.

One of the best ways to do this is to incorporate feedback. Utilizing previous customers' reviews shows that your business is used by real people who are impressed by it."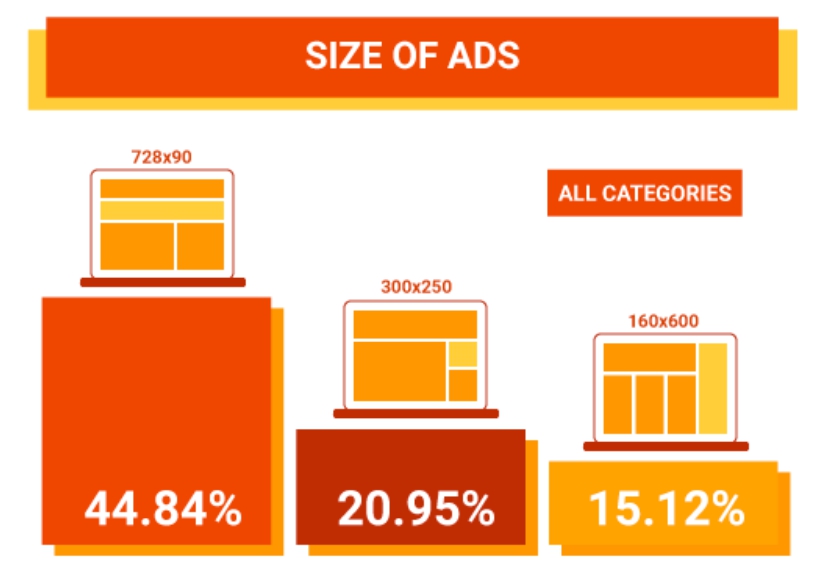 Prominently Display a Phone Number
If a phone number isn't displayed clearly on every page on the website then it'll be more challenging for a customer to reach out and ask questions, BigCommerce reminds us. It may seem like a lot to have a phone number listed on every page, but it'll help customers quickly locate it when they need it.
"Another way to help increase your credibility with shoppers is to display your phone number prominently on every page, preferably right in the site header. This lets people know you're not a fly-by-night operation, and that they can buy from you with confidence. It also gives them the sense that if they have any issues with your products or your store, help is just a phone call away.

Here are a couple of BigCommerce stores who have implemented this quick ecommerce optimization: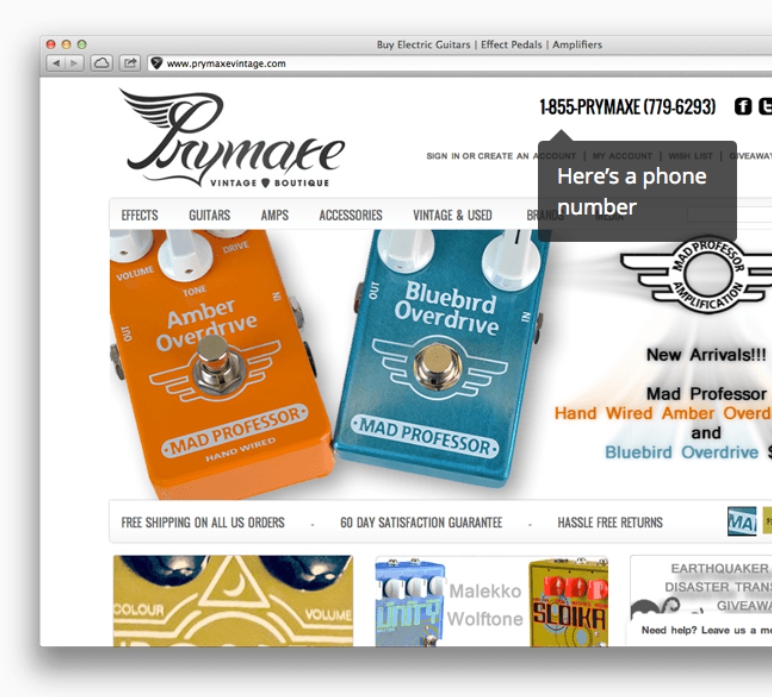 via BigCommerce
Be Smartphone Friendly
Even though the curated content below is from a 2015 Entrepreneur article, the tips they mention below still ring true today. In fact, in 2018, our world is all about mobile phones and taking them everywhere. That's why it's essential for an ecommerce business to a website that's mobile friendly and is easy for customers to browse.
"Bill Siwicki of Internet Retailer references Goldman Sachs, saying, "Tablets will play an increasingly important role as worldwide consumer spending via mobile jumps from $204 billion in 2014 to $626 billion in 2018…" If you aren't building ecommerce businesses with mobile in mind, you may be irrelevant in three to five years."
Develop a Content Calendar
It's true that PPC and SEO get most of the attention for driving sales, but Small Business Trends says not to forget about content marketing. Even though it's known by most for its SEO-related activity, content marketing is and should be a powerful plan to implement.
"Once you have brainstormed different topic ideas and have categorized them by persona and buying stage, it's important to get organized. Create a content calendar to ensure consistency and organization within your team.

A simple Google Sheet is all you need to start. Just add a column for Topic, Focus Keyword, Deadline, Writer, and Status. Then the writers, the person publishing the content, and the SEO or marketing specialist can be in sync to create a smooth workflow.

Optimally, content should be published constantly with a similar posting schedule to achieve the best results for search engine optimization or SEO."
Sources: BigCommerce, Entrepreneur, Search Engine Journal, Influencive, Boss Magazine, Small Business Trends
Free Download:
"Download The 21 Days To Profit Blueprint 100% FREE… and Discover The Single Most Profitable Niche Market Selection Technique"
All new plug and play blueprint builds
profitable Internet businesses in record time…
CHALLENGE Yourself to Profit!
Free Download: Build Your Profit-Generating Online Business With This Free Blueprint
Sign Up, follow the easy steps and You'll get the tactics, strategies & techniques needed to create your online profit stream. It's free!