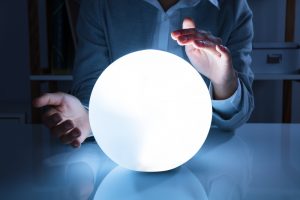 Since we're hosting a free training session this week about what I think is the #1 simplest business model around I thought we should talk about this topic. You've probably heard the term "content marketing" before, but the name doesn't give a good impression of what content marketing really is or why it is so effective. At its core, the content marketing business model is all about building an audience by sharing content. Naturally, there's a bit more to it than that, but it really is the simplest business model online, so let's take a look at how it really works.
Before you read below, you should register for the session since its a time limited thing. Click here to register & then come right back.
Sometimes the media likes to declare that content marketing is dead. Of course, it's not.  Content marketers have built their business out of creating content and sharing it. In fact, content marketing has been around – and really effective – since before the Internet even existed.
Before we dive into the future of content marketing according to the experts, let's first find out why content marketing is so vital, according to LinkedIn.
Good content always sells fast. But what makes a piece of content really beautiful? There are at least three essential features to make any content marketable.
Relevance – It's necessary to keep the content relevant to the topic and the sought-after keywords on the websites. Personal insight will always be helpful to reap the rewards by optimizing the relevance of the content.

Uniqueness – From the perspective of SEO optimization, it goes without saying that unique content is necessary everywhere. Any duplicate or spun content will not go long. Now, search engines' algorithm is too smart and capable not to be fooled into indexing unique and duplicate content. Originally created content will always go a long way in marketing which is the sole purpose of the strategy of any business.

Accessibility and Receptivity – The sole purpose of spreading content is to provide consumers with help and guidance and make them able to make informed buying decisions. The content must be easily accessible and at the same time understandable.
Neil Patel divulges the scary truth that everyone seems to be writing these days, and sometimes it's hard to get a blog (or posts for that matter) noticed. That's why he recommends keeping your content fresh and compelling.
As I mentioned above, whatever you are writing about, chances are someone is already writing about it.

When I started my first blog, Pronet Advertising (which no longer exists), the first post I wrote was called, "Winning the Search Engine Marketing War." It was 412 words long, contained no images, and had no links. But that was way back in 2005 and content marketing was much different back then.

If I published it today, it would do terrible. Back then I didn't have a personal brand, no one knew who I was, and the post still did pretty well.

Heck, the standard social channels like Facebook weren't even being used by marketers.

Do you want to know why it did well? Because it was new.

Back then, people never read a post about winning the search engine marketing war. It was fresh and people wanted to know more. The fact that it was short didn't matter.

Now, when you publish new content, there is a good chance that people have already read something similar. Because of that, why would they want to link to your piece or even share it?

Even worse, only 8 out of 10 people read headlines but only 2 out of 10 will click through. That means people feel your content isn't interesting or that they already know a lot about the subject matter of your content.

In other words, if you don't write something new and amazing, it won't do well.
HubSpot adds to Neil Patel's thoughts by stating you should learn about your field and also apply other techniques such as focusing on topic clusters (see what they are below) and focusing on improving your search rankings so that new readers will be more likely to find you.
To assert yourself as a 'true expert', you need to create accurately and consistently around a certain topic — not one-off content to target certain keywords.

Topic clusters have been lauded as the future of SEO and content strategy, but are widely underreported on (so now's the time to strike!) A topic cluster is simply a group of interlinked web pages built around one 'pillar' page.

The pillar page and cluster pages link back to each other via the use of the same hyperlinked keyword.

When one of these pages performs well, the entire topic gets a rankings boost, leading to more visitors and a positive feedback loop traffic and conversions.

This will also improve search ranking of similar content on your site, which can even lead to you owning multiple SERP positions for a certain keyword.

Implementing topic clusters will clarify a site's organization and architecture. It also encourages a more deliberate approach to posting.

In the past, a team would generally post for the sake of interest or topicality. With topic clusters, they can use organic gaps in an existing cluster as a strategic starting point.
Contently says we need a content transformation, and recommends doing the following to create content that's compelling and reaches an audience.
As we transition in the next phase on the hype cycle, it's time for us to rethink the challenge of content marketing. It isn't about "doing content marketing." It's about transforming the way organizations operate so they're more successful. That means taking five steps to get content right:

Embracing the idea of accountable content so every action maps to high-level company objectives.

Developing a strategy that ensures you're producing the right content for the right audience.

Gearing teams toward real business goals, not just vanity metrics like pageviews, impressions, and likes.

Investing in tech-enabled processes that helps you save time and make smarter decisions about what your audience actually wants.

Committing to a higher standard of storytelling, which I like to call "breakthrough content."
Will content get shorter? Business2Community seems to think that's the case, but we're not entirely sure that's true.
Content has, right up to now, been focused on making people take the time to sit down and invest time. Long blog posts are now the norm. There is nothing wrong with this of course, and we're quite fond of longer posts too. It allows people to show expertise.

That trend is changing though. Social media has shrunken everyone's attention span so that we simply cannot keep our attention focused on longer pieces of content. That's why you will start to see content creators develop work that is shorter and 'chunked'. This doesn't mean that longer content will disappear and be replaced, it will just have a different space to exist in, and it will have to exist alongside shorter content.

That shorter attention span that the human race seems to have developed will be satisfied only by a shift towards smaller chunks of content. One way around this, and this is something that many content creators are now doing, is to ensure that large pieces of content, once created, can be molded into shorter pieces.
Content Marketing Institute offers additional advice so you can improve your content marketing campaign.
The way people speak into a phone is different from the way they type in a search bar. Search queries need to match natural language. Instead of competing for keywords, you may want to consider targeting long-tail sentences people are likely to say when they search. In short, you should answer questions the way a human being would. Also, keep these tips in mind:

Use longer natural phrasing in your titles and headers.

Take the conversational nature of voice searches into consideration during keyword research.

Optimize natural language content to appear on top if you're investing in "near me" searches.

Use structured data, site links, and rich snippets to help Google provide the right answer people are searching for.
Content marketing will continue to evolve and grow, and it's up to you to keep up with it and make changes as needed. We discuss how to create an online business and help it succeed during our free webinar training, and we hope you join us. Gain perspective on what it takes to start a profitable business and how you can make it happen!
Sources: Neil Patel, HubSpot, Contently, Entrepreneur, LinkedIn, Business2Community
Free Download:
"Download The 21 Days To Profit Blueprint 100% FREE… and Discover The Single Most Profitable Niche Market Selection Technique"
All new plug and play blueprint builds
profitable Internet businesses in record time…
CHALLENGE Yourself to Profit!
Free Download: Build Your Profit-Generating Online Business With This Free Blueprint
Sign Up, follow the easy steps and You'll get the tactics, strategies & techniques needed to create your online profit stream. It's free!