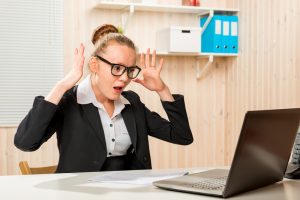 As business owners, it's imperative to have a deep understanding of a brand's target markets. After all, companies wouldn't be in business if they didn't learn about their market, created products and services, and corrected the gaps. A lot of research goes into creating a successful business and developing a market for it to meet a customer's needs.
That's just the starting point. As you go through the hurdles that come with setting up a business and selling products, remember that it's okay to make blunders. However, if you know ahead of time what errors to avoid, perhaps you'll make less, which isn't such a bad thing.
Not Making Your Brand Messaging Clear
Everyone wants to build a loyal following for their business, but it doesn't happen overnight. It's imperative that from the moment customers visit your website they understand what the brand is all about. There should also be no question as to what kind of services you offer. By nailing your brand message, you're more likely to attract customers, as Entrepreneur explains.
"It's not enough to create the right product or service. The relevance and usefulness of your product needs to be conveyed to potential users on a large scale. (It pains me to see fantastic products receive no love online because their owners underestimated the importance and power of brand messaging.). How does a business nail this?

Through content. Everything is content — the text on the website, the blog posts, the videos, the social media updates. And content speaks to potential customers. It is therefore imperative to get the message right across those multiple platforms.

A visit to your website should leave a customer with no confusion as to what you do. He or she should not have to read the introductory text more than once to understand the business. The tag line should emphasise the essence as well as the uniqueness of the business in a short punchy manner. (It's OK to be clever, but not so clever that you begin to sound vague.)"
Don't Push the Boundaries too Far
Finding a balance between coming up with creative and compelling content should be the primary focus, but it's important not to take it too far. Consider what may or may not offend an audience and if you're unsure ask a friend who's in the industry. They likely can provide some feedback whether your content ideas are going beyond what an audience may deem acceptable.
Neil Patel elaborates more on content boundaries:
"The reason Disney had to sever ties with both YouTube was that they pushed the boundaries too far.

It's common in content creation to want to push artistic boundaries. However, it's important not to go too far.

Consider this commercial for the Toyota's Rav4 featuring actor James Marsden.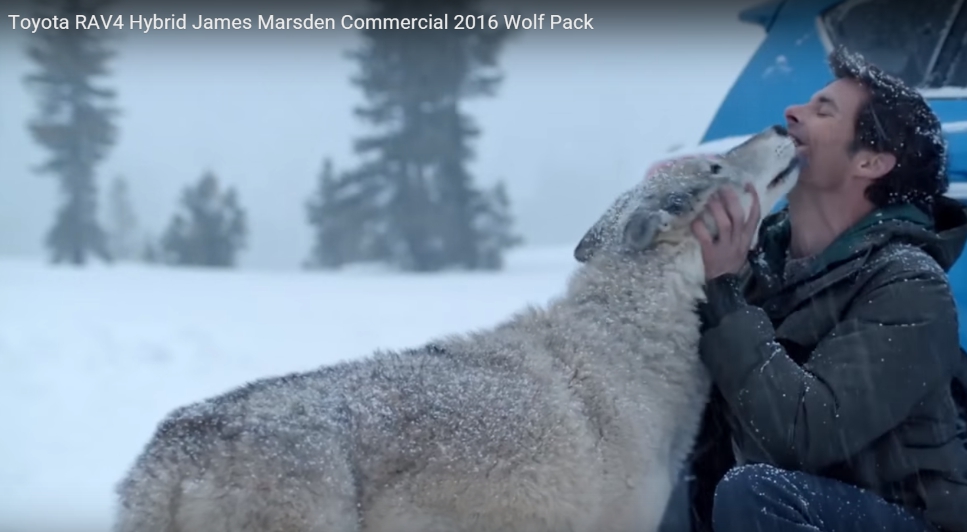 It features the actor going on wild adventures that take him to the wilderness where he makes a wolf family.

The commercial infers some very explicit acts between the man and his wolf pack, and they content isn't safe for work.

While it may have raised a few eyebrows, it's too lowbrow for some.

Keep your content as appealing as possible to gain the biggest wins."
Creating Useful Content
When curating or writing new content for your site and blog, ask yourself if the content is useful, which is what Dreamgrow recommends. Sometimes less is more, and you may need to try writing different kinds of articles to see what connects with your audience the most. Experimenting with a variety of content (more on that next) is also smart to implement.
"There isn't a specific length that content needs to be in order to be useful to its viewers. Sometimes, short form content can be very useful and great way to get a message or information across.

If your content's primary purpose is to answer a straightforward question, then do so quickly. The short answer would fulfill the user's intent in clicking on the page better than a longer piece of content would.

But if the topic is more complicated, then it likely requires more detail. So, when creating content, you should make sure that it says enough to be useful. Make sure that you give the topic you're covering enough time to be useful and informational. Otherwise, those who click on it will feel disappointed and want more. Incomplete content may drive visitors to a competitor's content instead of yours."
Sticking With Only One Type of Content
Having a decent amount of content on a website is excellent, mainly since many business owners don't focus enough on creating compelling content. However, it's easy to get stuck on only one type of content, such as putting the main emphasis on your brand's blog. If you're afraid to try something new don't be, because having a variety of online content, which is explained below by Dennis at core dna, is imperative to building an audience.
"'Content is king' right? An old phrase that still rings true, as long as you are not just talking about any old content. Variety is the new king of kings.

60% of marketers create at least one piece of content each day (eMarketer) but this encompasses written, image based, and audio content. Online content can include:

Whitepapers
How To Guides
Checklists
Short rants
Webinars
Short form videos (e.g. Vine)
Longer form videos (e.g. YouTube)
Memes
Infographics
Case Studies
GIFs
Social media posts
Podcasts
Photographic images
Animations

Go beyond a blog post. Think about what would appeal to your target customer and then play to your strengths in terms of content creation."
Only Paying Attention to Customer Research
Each company's customers will be different, so it's best to figure out what makes your customers tick. Researching customer research is essential, as the Content Marketing Institute states below, but it's more important to understand your audience's needs accurately. So do your research both by looking at competitors and your customer base.
"Voice of the customer" research creates commoditized content. Responding only to known or stated customer needs with offerings not dissimilar from your competition means the only distinction your content can claim is the logo of the company on it.
How to fix it: Create an edge or uncertainty in your content to disrupt your buyer's status quo bias and overcome the biggest barrier to success: your prospect's aversion to change. Be original and fresh to create clear differentiation.
Tim Riesterer, chief strategy and marketing officer, Corporate Visions"
Immediately Pitching Sales
To make a brand successful, achieving sales is the ultimate goal. However, when your sales tactics overshadow your content, it becomes a distracting point. An audience wants relevant content without being bombarded with sales techniques at every turn.
Here are some thoughts from Zachary Evans, a writer on Dreamgrow, on pitching sales:
"It's completely understandable that you want your content to help drive actual conversions. However, when your sales pitch dominates the content, it distracts from your content's usefulness. It also makes your content almost entirely unlinkable and unshareable.

Instead, they will find more useful, less advertorial, content elsewhere. If you want to drive higher conversions through your content, you need to have a better strategy. Emphasizing a converting page link before a user can get to the meat of the content will only harm you.

This point is well illustrated by Influence & Co in a post about the dangers of promotional content. To do this, they use an article written for Forbes by their CEO John Hall as an example. They discuss why they didn't include a hard sales pitch, even though the article is about their writing services.

Notice that we didn't say, 'Hey, hire us to help you write!' Instead, we painted the picture that it's not easy for everyone, including our CEO, and to take advantage of this opportunity, the reader may need help. We then explained the problem and opened the door for the reader to come to her own conclusion that our company may be a viable solution."
Forgetting About SEO
Traffic is essential to building an audience, and one way to achieve that is by including SEO in your content. Without it and you're throwing away perfectly good traffic, so implement it right from the get-go.
Let's see what Jeff Bullas, a well-known content marketing influencer, has to say about that:
"Content that is just optimized for search engines is like eating sawdust. Bland, dry and boring.

We saw this when keyword stuffing was part of the SEO experts toolkit. Google's changes saw this practice disappear.

But on the other hand not including SEO in your content tactics is just leaving a lot of traffic on the shelf. I made this mistake when starting. Today before every post is created and published on this blog it has been written to not only engage and capture your attention but it has also been designed to capture Google's attention.

So find the 25-50 key phrases you want to rank for and start optimizing your website, blog and content today. Down the track you will thank me. If you get it right over 50% of your traffic will turn for free from ranking high in Google."
Moving Away From a Brand's Message
Similar to what Neil Patel reminded us of earlier in the article, that pushing the boundaries too far isn't a good idea, he tells us that in the same way, it's vital not to stray from a brand's message. Why is this? Well, an audience identifies with a clear message and doesn't want to be deceived. Suddenly straying from that message can cause customers to turn away, which is why strategically changing things is vital.
"It's important to maintain a brand image.

That's why Disney is so protective of its stars' reputations.

It also sparked the reputation management industry.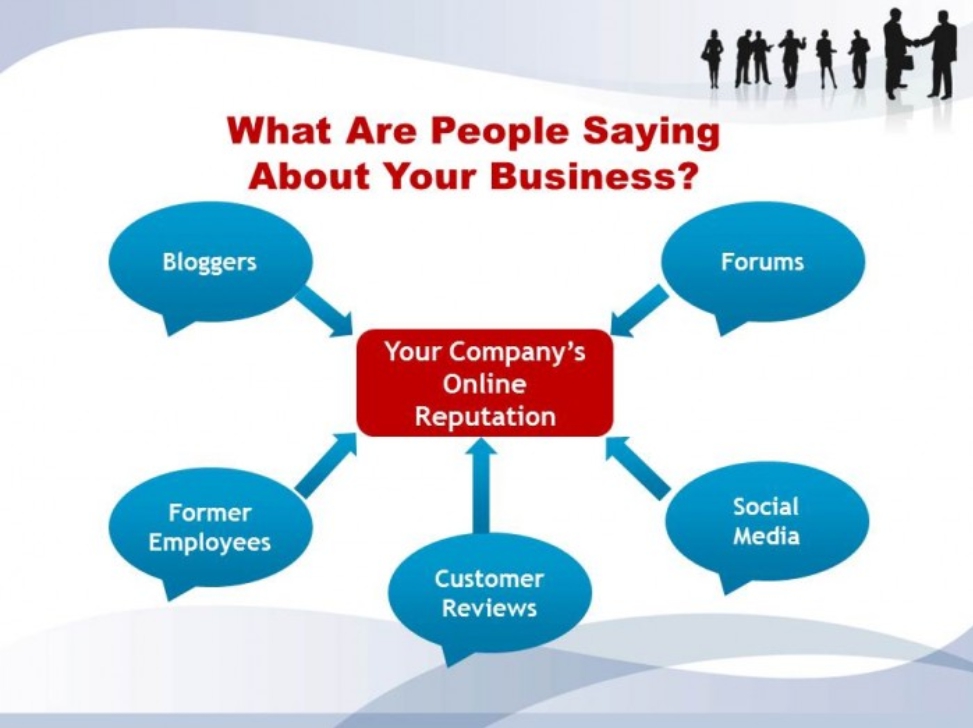 via Neil Patel
Soon after, the CEO released a statement praising the employees, which made things even worse.

United Airlines lost consumer confidence from a PR nightmare that drove its brand into the ground.

Don't make the mistake of allowing any off-brand content to overshadow your true brand."
Sources: Entrepreneur, Content Marketing Institute, core dna, Neil Patel, Dreamgrow, Jeffbullas.com
Free Download:
"Download The 21 Days To Profit Blueprint 100% FREE… and Discover The Single Most Profitable Niche Market Selection Technique"
All new plug and play blueprint builds
profitable Internet businesses in record time…
CHALLENGE Yourself to Profit!
Free Download: Build Your Profit-Generating Online Business With This Free Blueprint
Sign Up, follow the easy steps and You'll get the tactics, strategies & techniques needed to create your online profit stream. It's free!