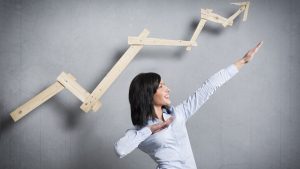 Incorporating habits in business online doesn't have to be a struggle. Even if there are certain routines one follows daily, there are always new habits to apply. Implementing new practices can boost performance. Plus, new positive habits can also transform a business. Hang out with us during our next free webinar training and pick up some new positive habits that'll enhance an online business today. 
For starters, Success recommends two tips in particular, which are to follow up and let go. Both are two different habits, but they're both equally as important. If you make a positive business connection, don't forget to follow up. Similarly, let go of things you can't control or that aren't important. 
I am a firm believer in following up on every significant encounter in my professional life. It doesn't matter if I'm working with a new investor, giving performance reviews or helping resolve internal conflict. I always try to follow up with the other part so we are always on the same page. I believe this led to my success because it resolves issues before they arise.

—Syed Balkhi, WPBeginner

Most problems are not as serious as they seem. Learn to let go of things that are not important in the long run. Here's a simple reality check exercise: If something won't matter a month from now, don't even bother to stress about it. Once you learn to let some issues slide, you'll realize these were not the real issues in the first place.

—Solomon Thimothy, OneIMS

Some days I spend more time on other people's priorities than my own. However, my "service first" attitude is one of my favorite parts of being an entrepreneur. I've found that when I go out of my way to be helpful and accommodating, I almost always see a return on investment. Plus, befriending interesting people challenges me and makes me better. Give all that you can, as often as you can, to anyone you can.

—Brittany Hodak, keynote speaker
Every day when you start working PayPal, in their own words, says you should "start your day with both feet on the ground." How do you do that? Well, start the day slow and set some intentions for the day. This also includes pausing and reflecting on how the day and week is going.  
Start your day with both feet on the ground.

Simple enough, right? Wrong. Try not to start your day in a rush. Instead of reaching straight for your phone or thinking about the vast to-do list you want to get done, focus on being thoughtful about how you spend the first few moments of your day. Jumping straight out of bed and into action likely won't help you begin your morning in the right mindset – but starting off in a calm and organized way probably will. So, before you get out of bed every morning, take the first couple of minutes to ground yourself. Sit up, put your feet on the ground and set the tone and intentions of your day.

Pause and reflect.

Before you reach out for any type of device – and get bombarded by notifications, updates, tasks, news feeds, and noise – take the next 30 minutes of your day once you're out of bed to pause and reflect. If this sounds like too much time, try breaking it down into 10-minute chunks: 10 minutes for reading, 10 minutes for thinking, praying or meditating, 10 minutes for writing, a 10-minute workout, or a 10-minute ritual. Really it can be 10 minutes of anything – except, of course, for technology. While you are distraction-free, consider and confirm your expectations for the day. This can change everything.

Designate time for strategic decision-making.

A lot of us can feel like we have to get every single thing done, every single day, and always be in action mode. However, when you need to do significant creative work, deep strategic thinking, or even have a big decision to make, trying to get it done during a hectic day at work probably won't yield the best results. Instead, block off some calendar time dedicated to developing more complex ideas. In your daily routine, create a "parking lot" – a place to store all your lightbulb moments – and store them there temporarily. Don't worry about the big picture until your next big-thinking day comes along.
A few other ways you can implement positive habits is by becoming a stronger entrepreneur and starting work early. Medium does an excellent job explaining why starting work early and planning your schedule can do wonders for your business. 
Foster an Entrepreneurial Spirit

According to Forbes, "being entrepreneurial is essentially about thinking and doing something that we have not done before. It is about assessing a situation, designing alternatives, and choosing a new way — or perhaps a combination of ways."

Possessing this kind of characteristic simply means you are always up for the challenge presenting innovative solutions in order to meet your goals. Make it a habit by starting to think outside of the usual. Trust your instincts and be courageous.

Start Early and Plan Ahead

"Lose an hour in the morning, and you will spend all day looking for it." — Richard Whately

Mornings are critical because they dictate your entire day.

Liberate yourself from laziness the moment you wake up by having the willpower to start ahead of the pack. It gives you enough time to focus on the things that must be done.

Uber-wealthy people also make it a habit to maintain fitness routines like Twitter CEO Jack Dorsey who jogs six miles every morning and Apple CEO Tim Cook who wakes up at 5 o'clock in the morning to get exercise. You don't have to copy their routines, but finding the time to take care of yourself in the morning is well worth the investment.
You're going to make mistakes in your life, which is why Forbes recommends embracing failure. Also, you must know your mission and what steps you must take to achieve your goals. Apply both of these habits, and you can create a profitable business. 
Know Your Mission 

Every successful business or business owner has a mission statement. This is because they understand the importance of a written plan. Goals lead you to results. It's easy to believe that employees know the mission statement and the company's purpose; however, in most cases, less than 40% of people feel a connection to an organization's mission statement. With a clear statement that they can identify with, more employees will feel the need for personal engagement at work. This can improve customer satisfaction as well as productivity. These things could add up to an improvement in employee retention. 

Create a mission statement, and have it where everyone can see. Visualizing goals makes it easier for them to come to fruition. Living your mission is just as important as creating it, so create a mission you can stand behind.

Embrace Failure 

Some might think failure is an odd thing to embrace; however, failure is inevitable on the road to success. This might be one of the most difficult habits to form. Training yourself to see failure as a positive thing takes time and practice. It's one of the most important habits to adopt into your business if you want to be the most successful. When you learn to embrace failure, every obstacle becomes a learning opportunity. You could fail at implementing these habits into your life; that would be fine because failure gets us closer to success. 

Persistence through failure is a success. 

Entrepreneurship requires labor, passion and persistence. As Napoleon Hill says, "Patience, persistence, and perspiration make an unbeatable combination for success." Work is necessary to reach the finish line, and failures are expected to happen along the way. Each stumble should only make you wiser and stronger; also, these mishaps groom entrepreneurs into leaders.
Jeff Bullas has additional tips. Want to hear them? They're powerful yet straightforward. Check them out below: 
Say yes

Choose to be more positive. When you're more open to opportunities, you'll find that more come your way. It's a positive cycle that you should encourage in your life.

Set goals every day

Set goals every day, and you'll go to bed feeling accomplished. It could be as simple as applying for a dream job, or organizing your child's birthday party. Whatever's important to you, plan to achieve it.

Aim to be better

Ultimately, your success is determined by those around you. Make an active commitment to work harder than your companions, whether that's in your workplace or the PTA group, and your work will stand out from the crowd.

Start being better by keeping track of all your ideas. Wridea helps you keep them all together when you think of them, making sure you never lose inspiration again.

Find positive friends

It's easier to feel better about ourselves and reach higher when we have positive people cheering us on. Good friends will help you achieve more, rather than tearing you down.

If you want to work with your friends more, try Idea Flip. You can keep all your ideas together in one place and talk with them in real-time, getting things done.
These positive habits are bound to make a difference in your business, which is why you should start forming them today. Join us during our next free webinar training for additional ways to create powerful habits that are sure to improve your online business so that it'll be successful! 
Sources: Success, PayPal, Forbes, Jeff Bullas, Medium