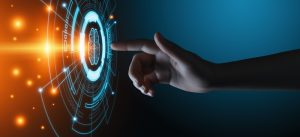 Owning and running a business takes a lot of work, which is why learning as many ways as possible to create a successful online business, the better. During our free webinar training, we help companies look for new and effective marketing techniques to help their business get and stay profitable. Many of the methods to help a business flourish are through inbound marketing, which is what companies use to get people to come to their website and turn those visitors into leads or customers. Inbound marketing is imperative to a company's success, and we discuss why this is the reason more below:
What is inbound marketing?
Digital Doughnut provides an excellent description of what inbound marketing is and how it can help improve your website in more ways than one. To generate sales and create a successful online business, you'll need to apply well-known marketing techniques, and inbound marketing can help you get there!
Put simply, inbound, as the word suggests, is a marketing method which aims to get customers to your business' website, where they will then, by their own doing, find out about your products and services and register interest.

Picture the traditional outbound marketing relationship between company and customer and essentially reverse it. By creating a marketing method by which customers are drawn into a businesses website by providing relevant, useful content that is meaningful to them, the business will experience more meaningful lead generation, and as such, more lead-to-sale conversions.
Proven methodology
Hubspot states that inbound marketing has a proven methodology, which makes it a powerful tool. Just think about the endless options it has to offer a business such as helping you generate sales and use social media marketing to your advantage.
During the past few years, the same change in buying behavior that sparked the inbound movement has also spread throughout the whole customer experience. How people communicate and what they expect from your business has changed.

The good news? The inbound methodology, along with technology, continues to help businesses adapt to fast-changing needs — not just with marketing but with the entire customer experience.

Supporting this methodology is a full platform of software for marketing, sales, service, and customer relationship management. These tools are powerful alone, but they're even better when used together, helping you grow with the inbound methodology.
It's personalized and targeted
Having a personalized and targeted marketing campaign can go a long way, and Outbrain gives an example of how advertising can engage an audience and hopefully convert readers into buyers.
Instead of casting a wide net hoping to catch some fish, inbound marketing is finely tuned content strategy designed to reel in suitable customers. You can use analytics data and performance metrics to create an inbound marketing program that is targeted to different audiences, and even to specific customer profiles.

For example, programmatic native advertising enables you to deliver recommended content in real time to a specific targeted audience. This helps drive engaged readers to your online assets while maximizing your advertising ROI.
Builds trust and saves time
Inc. points out that inbound marketing is a fantastic way to build trust with your customers and not to mention it helps you save a ton of time. Incorporate the right amount of content and apply other ways to build a relationship with a customer, and you'll become a business they can rely on.
Inbound lead generation builds trust. If the customers see that you are creating useful content and are professional and knowledgeable, they will have more respect for you. If a customer seeks you out then it shows they have a degree of trust for you. Building rapport with a customer is key for closing the deal and establishing a relationship. Inbound content shows them that you are an expert who can be trusted.

Inbound is more efficient

Why spend time cold calling when you can use inbound marketing? Sales people used to spend hours a day making phone calls, only to have a small fraction of those phone calls result in a conversation, much less in a sale.

Save Time

Rather than spending hours a day creating and sending emails to hundreds of people, why not have the leads come to you? Outbound is extremely time intensive; inbound is much quicker.
CTA's
Having a compelling call to action is essential for any website, which is why Zoho recommends using CTA's to encourage visitors to read more on your blog or visit similar products on your website, for example.
Think about all those times you've signed up for things in your life. Did you ever download Spotify, Netflix, or Evernote? Think about it, if you hadn't been attracted by the design or copy of the CTA, you would probably be using a lot fewer applications and websites than you do now. Each of these sign-ups is the result of an effective CTA.

CTAs are a small but a highly impactful tool for optimizing inbound marketing and lead generation. They transport the visitor from one piece of content to the next for mutual benefit: They are better informed and marketers have a better opportunity for conversion. It's important to guide your visitors through the buying journey using strategic CTAs.

Here's what you need to keep in mind to create an effective CTA:

Be crystal clear about what you're offering

Clarity is the key. Be specific about what your offer is. If you're giving away a free guide, say " Download our FREE guide to X," where X clearly conveys the benefit of receiving the offer. This is much more effective than "Download now" or "Get a free guide."

Use images rather than text to stand out

Images and content in the form of eye popping visuals stand out more on a webpage than text does. They are hard to ignore, and they capture the attention of the audience easily.

Use colours that contrast with your site's colour schemes

Your designer might lose his mind over this. But if your CTA blends too much with your site's colour scheme, it won't stand out. You want as many eyes to land on the CTA as possible, so it's better to use contrasting colours.

Appropriate to your purpose

Finally, the method that works best for you is the one that is most appropriate to your aim and your audience. Ask yourself what you're trying to accomplish, and design your offer around that vision. For example, if you're sending out an introductory offer to new prospects, your primary goal may be to just get them to make that first order so they can get familiar with your product and you can get their contact information. In that case, a low-priced introductory offer might meet your purposes the best.

Having looked into the major aspects of lead generation, we are able to conclude that the inbound way is all about providing remarkable quality content to your users, whether they be visitors, leads, or existing customers. It has proven to be the methodology for the digital era, trumping old outbound marketing methods of buying ads or purchasing email lists.
It costs less than outbound marketing
As a new business, sometimes it's hard to spend a lot of money upfront, which is why Forbes reminds us that inbound marketing can be more affordable than outbound marketing. Regardless of whether you choose to use inbound versus outbound marketing, building trust with your customers and leading them down the sales funnel is the ultimate goal. You can't make a business succeed without generating customers, and inbound marketing can help you do that!
Here's another great reason to prefer inbound marketing over outbound marketing: it costs less.

What's not to love about that?

A 2011 Hubspot study found that leads obtained from inbound marketing efforts cost 62% less than leads from outbound marketing efforts. Take a look at the price you'll pay for a click when you run an ad on a popular website and you won't have any problem believing that statistic.

How are leads generated from inbound marketing efforts? There are several ways, but one of the most popular is to offer visitors something free in exchange for an email address. That email address can then be used for a "drip" email campaign.

The good news is that freebies work for almost any industry. As Nancy Meredith, a representative from health company MesotheliomaHelp, noted: "We're seeing more and more healthcare companies offer free e-books that provide information about the health benefits of their solution. That's a means to build trust with customers and lead them further down the sales funnel."
If you take the time to understand and apply inbound marketing, this popular form of marketing can help you generate new leads. Keep at it, and those leads will turn into customers! We walk you through how to start a profitable online business during our free webinar training. Register today, and learn how to build a successful company.
Sources: Digital Doughnut, Zoho, Outbrain, Hubspot, Forbes, Inc.
CHALLENGE Yourself to Profit!
Free Download: Build Your Profit-Generating Online Business With This Free Blueprint
Sign Up, follow the easy steps and You'll get the tactics, strategies & techniques needed to create your online profit stream. It's free!
Free Download:
"Download The 21 Days To Profit Blueprint 100% FREE… and Discover The Single Most Profitable Niche Market Selection Technique"
All new plug and play blueprint builds
profitable Internet businesses in record time…