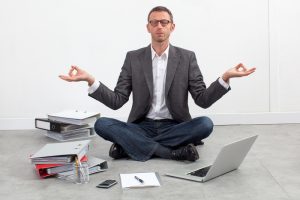 Throughout the last several years, leaders have become interested in finding their purpose. By focusing on a mission, online businesses can become aware of their motivations and stay in tune with the purpose of their work. Wondering how to seek ways to improve business and continue to seek and follow a purpose? Read below and join us for our next free webinar training to learn more secrets behind finding one's purpose.
Fast Company recommends for business owners to ask themselves to connect with their why and how to improve their company's purpose. 
WHAT CONCRETE STEPS CAN YOU TAKE TO CONNECT WITH THE WHY AND PURPOSE BEHIND WHAT YOU DO?

Clarify your purpose: Why did you start this kind company? What were you hoping to accomplish? What was your purpose? What values and beliefs undergird that purpose, and how do those values influence the way you lead at work? The way you live at home? Are there opportunities to better align your personal and professional aims and values?

Plan time each week, month, or each year to reflect on your why: It is essential for purpose-driven leaders to make time to step back from day-to-day responsibilities and check in with themselves. Both Tyler and Yvon tout the benefits of planned time off to connect. Yvon takes regular wilderness trips to connect with the natural world; Tyler frequently visits the Amazonian communities his work supports.

How to do it: Pick something that helps you unplug and reconnect with your values: fishing, backpacking, writing, meditating, or some other activity. Put it on your calendar, and don't bump it. Before you go into this time, have a clear intention for what you hope to get out of it.

Share your why with your employees: Although most employees can readily recognize the what behind your company, few may be able to articulate the why, and as Sinek points out, employees only connected to the what will show up for the paycheck, but employees connected to the why will give their blood, sweat, and tears to their work. Make this a two-way street as well: Encourage employees to share their own reasons for working for your company. And make this an ongoing conversation, not a one-off PR stunt.

How to do it: To communicate with his employees, Brad Rencher, senior vice president and general manager of Adobe's Marketing Cloud, created a weekly vlog modeled after Zack Galifianakis's Between Two Ferns. He calls the show Bradchat, and he uses it to conduct informal interviews with other Adobe leaders and to share with employees the company's strategy and purpose. Employees can share comments, send emails, and participate in online forums; other leaders share information through internal newsletters and memos. However you do it, be sure to make your company's why very clear. Be honest about how well the company is making progress toward it.
Entrepreneur says by staying focused on your vision; you'll be more likely to succeed. So keep pushing forward and stay focused on your business goals. 
Tying your business to purpose will make it more likely to succeed, especially if we take an economic downturn. Brands will always need good purpose-based ideas to support so they keep growing and stay connected with consumers. Remember that purpose is the new, hopefully more authentic approach to marketing.
Another way to improve your purpose is not being afraid to reinvent yourself if need be. Inc. supports this argument by giving examples and reminding online business owners not to give up. 
Don't be afraid to reinvent yourself.

Just like your business model, your purpose may go through the occasional shift–or you may adopt an entirely new one around which to rebrand your company. That's totally fine, as long as it's genuine and consistently shows up as a hallmark of how your company engages with the world.

Pepsi spent decades locked in a war to be the biggest cola company in the world. When that didn't happen, they set their sights on another goal: to be one of the biggest water companies in the world. Recognizing that a lack of access to clean water is one of our biggest societal problems, Pepsi dedicated itself to a global calling nobody might have ever predicted and has achieved both stunning success and untold depths of global good.

When Toyota came of age in the '80s as an affordable alternative to the more expensive American gas-guzzlers of the day, nobody would have thought of the company as a paragon of environmentalism. But then they debuted the Prius, which came complete with its own stated purpose as the world's first "green" car–a concept so powerful that it almost wasn't even seen as a Toyota at all; it was a Prius. Think about it: If Larry David had driven any other model of Toyota in Curb Your Enthusiasm, people would have been awfully confused. "Why is Larry David driving a Toyota? He's rich!" But because Toyota so effectively communicated the vehicle's purpose, everyone understood exactly what Larry was saying by driving one.
It doesn't matter where you're at in your journey; it's never too early or too late to have a purpose. Stay dedicated to your business without going through the motions. Buffer supports this argument below: 
Are you doing or just saying?

It's not enough to simply jump into a conversation during a fleeting moment, you have to have actions that back up your communications.

"Consistency over time is important," Mike told me. "If you want to build an enduring connection with your customers you have to have consistency over time. Both in what you're doing and what you're saying."

Mike continued: "If it's just a trending hashtag or we're in the middle of a crisis and you want to jump in quickly to get some social media micro-wins, that's not going to help your brand and it'll probably hurt your brand in the long run."

You're never too small to have a purpose

Verizon, REI, and Anheuser-Busch are huge brands. But that doesn't mean a smaller business can't make an impact with purpose-driven marketing.

Just look at businesses like TOMS. When TOMS first launched its shoes, its purpose was front and center: for every pair of shoes you buy, another pair will be donated to people in need in countries around the world.

And no matter your size, embracing purpose-driven marketing is a great way to stand out and build strong, lasting relationships with consumers.

"It's never been harder for brands to stand out and make connections that are enduring if you can do that it'll help your business [in the long-term]," Mike concluded.

"We see that 75 percent of consumers expect brands to make a contribution to their well-being, and quality of life — if you aren't doing that you'll be left behind. And that's applicable to businesses of any size."
Forbes does a fantastic job of providing examples of purpose-driven companies. Why not strive to be like them and find out what steps to take to be successful like them?
Purpose-Driven Companies

There is often a misconception that companies must be either purpose-driven or profit-driven, but cannot be both. This is no longer the case. Research proves that purpose fuels profits. Purpose-driven companies are more likely to have:

More delighted, loyal and satisfied customers

In this crazy competitive world for talent, having a company with purpose allows you to stand out and becomes a secret weapon. According to New York Times bestselling author Simon Mainwaring, 91% of consumers would switch brands if a different one was purpose-driven and had similar price and quality.

Not only does having a strong purpose engage employees, it also helps attract customers and make them more loyal. Product folks know that connecting with customers and putting customers first is critical.

Better business outcomes

Given that companies with purpose better motivate employees and satisfy customers, it is not surprising that these companies also have higher business success. In Corporate Culture And Performance, HBS professors John Kotter and James Heskett show that over a decade-long period, purposeful, value-driven companies outperform their counterparts in stock price by a factor of twelve.

Simon Sinek who has given one of the most watched Ted Talks of all time states in a 2017 HBR article,

"Profit isn't a purpose. It's a result. To have purpose means the things we do are of real value to others."

Purpose-driven companies attract the best minds, have the most passionate customers, achieve wild success and change the world. When purpose and passion are combined, the impact is powerful not only for individuals, but also on the public they serve to help create a brighter future for everyone.
A purpose-driven company can go far! Join us during our next free webinar training! Find out how you can improve your vision. Also, learn ways to follow your passion and continue to seek your business purpose. 
Sources: Entrepeneur, Inc., Fast Company, Buffer, Inc., Forbes
CHALLENGE Yourself to Profit!
Free Download: Build Your Profit-Generating Online Business With This Free Blueprint
Sign Up, follow the easy steps and You'll get the tactics, strategies & techniques needed to create your online profit stream. It's free!
Free Download:
"Download The 21 Days To Profit Blueprint 100% FREE… and Discover The Single Most Profitable Niche Market Selection Technique"
All new plug and play blueprint builds
profitable Internet businesses in record time…