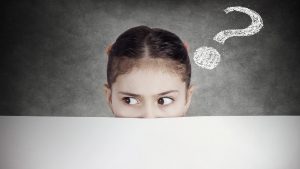 It's an exciting time when forming a new business and hoping it'll take off. Taking the plunge can be nerve-racking, but it can also be the greatest thing someone ever did. so now that a startup is up and running… now what? Here are some tips to keep in mind while embarking on the journey of setting up a new online business. We also offer some tricks of the trade during our free webinar training, so we hope to see you there! 
For starters, Entrepreneur says not to get hung up on just one type of message. As your business changes, so will your messaging. Tailor your marketing strategy based on how your customers evolve, otherwise, you may get left behind. 
Your messaging has to evolve with your company

We didn't stop our tried and true marketing, but as we grew were deliberate in adding messages that we felt customers needed to know. We settled on two main messages: 1) we're a holistic men's care brand (not just a razor company), and 2) we're omnichannel: available to shop through both our own DTC channel and at mass retail within Target and Walmart locations across the country. We gave our retail partners tools to engage their existing customers and let them know that Harry's was available in-store. It seems straightforward, but determining those messages and their importance allowed us to stay focused. From there, we could tailor our marketing strategy accordingly and allocate the right resources for influencer, paid social and other channels.
Medium The Startup urgest new startups to focus on creating a unique business. It should be focused on an idea that isn't covered a lot. Or, focusing on a common business theme done in a completely new way. Effectively solve a customer's problem and you'll keep them coming back for more advice, tips, and products. 
The thing that kills most startups? Not addressing a significant problem for a big enough market.

Imagine you're building a house. What's the order, how do you approach it?

You start with the foundation, add the walls and roof, move the interior in and install the essentials. Getting the foundation right is essential for two reasons:

If you don't pay attention to the foundation, mistakes will only get worse. This is known as compounding defects. You start with a foundation that's off, so you have to readjust your walls. As you finish the walls, you notice the roof is out of square, so you readjust the roof. Then the final panels don't fit on the roof, so now everyone can see your roof is off, and the simple mistake in your foundation has ruined the look of the house… Your initial small mistake compounded to a huge hassle.

Your entire house sits on the foundation! This means if you don't pay attention to getting it right, it's not an easy fix.

The foundation of your startup? A customer with a "must-have-fixed" problem.

Messing up the foundation leads to compounding defects. These will become more and more difficult to resolve as you continue.

You'll spend tons of time, energy and cash on readjusting the compounding defects.

You'll end up stressed, depressed and burned out.

And that hurts — I know.
Ruby Garage offers three powerful points, which are to stay determined, be creative, and be fast. Reacting to the market quickly can lead to success. Similarly, be creative and don't go with what everyone else says or does. 
DON'T FORGET ABOUT DETERMINATION

Realization of your own project will take many efforts. In such a case, chances you will build a successful startup depends greatly on your determination, willingness to continue till your business becomes profitable, as well as ability to overcome difficulties and to cope creatively with competitor's challenges.

BE CREATIVE

Unusual thinking is also essential for getting first investment and starting your business. The great example is Airbnb, whose first object of the lease was their room with air mattresses. Its founders have displaced many established companies in the hospitality industry and earned billions. So, don't be afraid to go beyond generally accepted business schemes! It is about you and your uniqueness!

BE FAST

In their interview to Business Insiders the leading Internet entrepreneurs Kevin Ryan, Thomas Gensemer, Marc Andreessen, and Mark Zuckerberg are as one on the issue of speed and quickness. Reacting fast to changing market needs is crucial for a successful startup.
We just covered this a bit above, but The Muse recommends studying the market. Staying up to date on your market will help you make better decisions regarding your business. In addition, it'll help you determine what type of marketing strategies are most effective. 
Good Ol' Market Study

The first step to validating your idea is to study the market. Research the competitive landscape, and ask yourself two things: "Why has no one done this before?" and "Why can I do it better?"

When you're analyzing the answers to these questions, be aware how much money is there to be made—no matter how excited you are about your idea, you'll want to make sure that it's one that can become profitable. The most important first step is to calculate the size of your market. Ideas with big market potential tend to be much more viable, so if your expected reach is too small, think about how you can adapt your idea.

Once you've done that, start mapping out your idea—put a pen to paper to determine how your product looks, who you're going to market it to, and what potential distribution strategies you'll use. Fleshing out the concept, even if it's still just rough (and trust me, it'll be rough) will help you determine if it's actually worth your time to pursue.

Sometimes all it takes is speaking to someone in your same professional, which is why you should think about making business connections. Medium the Startup explains how to speak to people in your network and how they can benefit you and your business.

Find people to talk to

There are no facts inside the building: you have to talk to your customer to move forward. — Steve Blank

The way to validate you're correct about the problem and the customer segment is to talk to real people. The way that's worked best for me is:

Ask people in my network whether they know someone that fits the profile.

Use LinkedIn to connect to people in the segment you've identified.

Add a message in a Facebook group dedicated to this segment.

When you approach people and ask them to talk, I generally advise keeping it personal and short.

The message I use consists of:

1 sentence about them

1 sentence about both of you showing a relation

1 sentence about what you're doing that explains the problem you're trying to solve

1 sentence about what you're offering them (hint that you can solve their problem)

Ask for their time in a specific time window

I suggest founders to start with 5 people in a particular segment. This is because you'll get a strong signal (I'll elaborate on strong signal below) about whether you're right or wrong from these five. When you think you've got a strong signal, you add 5 more conversations. In total, I'd speak to 20 people from a customer segment in total to validate the problem and the customer segment.

My tip: to keep yourself accountable, make a schedule like the table below. The numbers are from personal experience. If you want to talk to 5, request an interview with 6x the amount of people — so 30.
Forbes offers three different ideas, which are to protect yourself with a business entity, find mentors (which we mentioned above), and understand that leadership is more than a vision. Keep these factors in mind when developing your startup. 
Leadership is more than a vision

Being a leader for your team starts with the idea and direction that is foundational to your business, but success ultimately depends on drive. You set the example for the rest of the company with your attitude, work ethic, and determination.

Find the mentors you need

As you start to develop your business, you'll want to have an advisory board in place to help offer advice and guidance to help you navigate the entrepreneurial labyrinth. Don't be afraid to ask people to mentor you; often they are glad to be asked and eager to help guide others as they were once guided by their own mentors.

Protect yourself with a business entity

Paperwork might not seem important during the early days of your startup, but operating a business without a business entity in place can put your personal assets at risk. Unless you're willing to risk everything you have to make your business succeed, talk to a professional and set up a business entity to protect you and your family from potential ruin.
Join us during our next free webinar training for further ways to develop your startup and turn it into a profitable company online! 
Sources: Entrepreneur, Medium, The Muse, Ruby Garage, Forbes