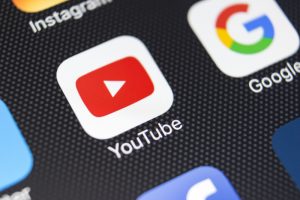 The latest social media stats reveal that YouTube is more popular with teens than Facebook. In fact, only 51% of teens in the U.S. are active on Facebook whereas 85% prefer YouTube. So while it may be easy to assume that YouTube isn't as crucial for building a community, it may be time to adjust your thinking. If your brand's customers also happen to be teenagers, then YouTube should be one of your main focuses. Helping a community identify with a brand can take place on a variety of social media networks, and you shouldn't leave YouTube out of that equation.
Below are some incredible YouTube community building hacks you never knew about, and after you're done reading this article you'll be glad you took the time to learn them. Even though it's easy to leave YouTube behind, don't do that! Instead, check out a variety of hacks to implement and start working on building your community today!
Charli Day, a social media manager, says building a community on YouTube is all about branding:
"It sounds basic but branding your channel properly is one of the most important steps you need to take to build your community. If someone visits your YouTube channel it should be immediately obvious that it's yours. Similarly, if people are searching for your channel, it should totally pop.

She also provides an example from a world-famous photographer who set the tone for his YouTube channel incredibly well.

"Check out Marcos Alberca, the world-famous photographer. His profile picture, custom designed banner and links to Instagram all tell you that you landed in the right spot."

Of course banding is important, but you may also be wondering where Facebook plays into all of this. Forbes recommends using Facebook's native video uploader:
"Post each of your YouTube videos on Facebook using Facebook's native video uploader (Fact: Facebook videos now get more engagement than shared YouTube video links). Include a call-to-action within the Facebook video post to "check out my other videos on YouTube" with a link to your YouTube channel."
Jeremy Vest, a YouTube business expert says building your community is all about your hook. He argues that coming up with a clever hook should pull the audience in and if they do watch most of the video they'll be more likely to explore other videos on your channel as well.
"How you hook viewers depends on you and your content. If a video features a project of any kind, show the end result first. A stunning result makes people more interested to see how you achieved it. This approach is great for DIY and makeover videos. For instance, Cute Girls Hairstyles always begins by showing the end result before explaining how to create a hairstyle."
Along with having a compelling hook, if you receive comments after posting your YouTube video that's an excellent sign that your community is actively participating. However, Forbes says it's important to respond to those comments:
"Reply to comments left under your videos (even negative ones). It shows you're listening and that you care about what your viewers have to say."
VlogNation adds to this vital hack:
"While we're talking about engaging with your audience, don't be afraid to get involved in the comments. When you see questions, comments, and tips related to your YouTube vlogs, jump right in and add to the conversation. Always be polite, and try to respond to questions and criticisms promptly and professionally. If you come across negative comments, check out our post with tips on dealing with them."
Even though VlogNation agrees with Forbes that responding to comments is vital, they also mention another important tip: Questions should be asked throughout the video so that the audience will be more inclined to respond. Even though the author mainly discusses vlogs, keep in mind, this is still relevant for other types of YouTube videos as well.
"In addition to including them in your intros and/or outros, though, you really need to engage with your audience if you want to build an authentic community for your vlogging channel. Start by asking for opinions, feedback, and/or ideas for future vlog topics at the end of your YouTube videos.

Ask your viewers to leave their responses in the comments, but don't stop there. You can use this as a great means of coming up with vlog topics and posts while making your audience members really feel involved and connected with you."
In addition to beginning each video with an interesting hook and focusing on how to receive and respond to comments, Charli Day from Agora Pulse provides another excellent YouTube community building hack. Her vital reminds is that setting up playlists that'll fit with an audience is a crucial element to increasing a YouTube following:
"Here's where most brands go wrong with their YouTube community building strategy. They have a ton of videos, so they throw them all on their channel. Perhaps they make a few playlists like "company videos" or "products" but that's it.
She also says that making sure the playlist fits with an audience is essential:
You need to create relevant playlists that fit with your target audience. Check out the Apartment Therapy channel. Each playlist hits a different sweet spot and makes it easy for me as a viewer to find what I'm looking for. With playlist titles like "How To's and Hacks" and "Organizing 101" viewers can instantly dive into the topic they want."
Free Download:
"Download The 21 Days To Profit Blueprint 100% FREE… and Discover The Single Most Profitable Niche Market Selection Technique"
All new plug and play blueprint builds
profitable Internet businesses in record time…
CHALLENGE Yourself to Profit!
Free Download: Build Your Profit-Generating Online Business With This Free Blueprint
Sign Up, follow the easy steps and You'll get the tactics, strategies & techniques needed to create your online profit stream. It's free!