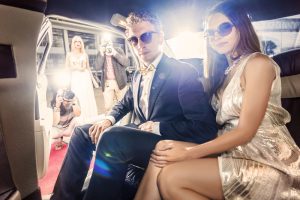 Thinking of trying an influencer marketing campaign? It's essential to get aligned with the right social media influencers to create an effective campaign. In this article, we outline some tips on how to do that. We also divulge more tips on how to promote an online business during our free webinar training. Before getting into some tips and tools to apply, let's begin with what influencer marketing is all about, courtesy of Marketing Land:

You probably already know that. Promoting your product or service through a blogger, social media user or otherwise influential person who has significant engagement with their following is a good way to get meaningful exposure. Some stats to prove its worth:

Influencer marketing content provides a return on investment that is 11 times higher than traditional digital marketing forms, according to a study conducted by Nielsen Catalina Solutions for influencer marketing software TapInfluence.

Non-celebrity bloggers are more likely than celebrities to inspire purchases, with 30 percent of consumers more likely to buy from them, a Collective Bias survey finds.

That preference is even more pronounced with millennials, 70 percent of whom use peer recommendations when purchasing, the same study reports.

A whopping 95 percent of consumers trust recommendations from others over content that comes from a brand, a 2011 Nielsen survey found.

You don't need to pay a celebrity thousands of dollars for promotion, however. You can form valuable relationships with people whose passion lines up with your industry and whose content resonates with the (micro)masses, and those relationships can be turned into sales.

Here's how to find influencers, how to approach them, and how to get them to work with your brand.
Hootsuite reveals that using influencer marketing is a collaboration. Influencers help promote brands in the form of creating a campaign or advertising products and services. 
Influencer marketing is a form of collaboration. A business collaborates with an influential person to promote something. It could be a product, service, or campaign.

Celebrity endorsements were the original form of influencer marketing.

But in today's digital world, social content creators with niche audiences can often offer more value to brands. These people have dedicated and engaged groups of followers on social media. They are known simply as "social media influencers."

More than two-thirds of North American retailers use some form of influencer marketing. And almost half of US and UK digital marketers spend at least 10% of their marketing communication budget on influencer marketing.
If you're new to influencer marketing, Sensei Marketing says not to be afraid of pursuing partnerships. When two brands pair up a site's growth can really take off. Plus, look for opportunities in new ways because you never know what will work best to improve your company. 
Pursue Partnerships

As marketing budgets expand with sometimes fewer returns on investment it makes more sense for brands to pair up to share both the cost burden and the reach of campaigns.

When two brands partner up who may represent different industries but similar personalities they expand what markets they can tap into.

When Nikon partnered with Warner Music Group to sponsor the SXSW Music Festival it opened up a whole new set of doors, as Nikon cameras were used to capture live performances and then live streamed or shared all over social media for fans of the festival.

An official hashtag ensured that the activity started trending and captured even more followers. This kind of pairing can be successful in driving engagement both online and offline.

Find A New Angle

Don't be afraid to search out opportunities in places that your brand or company traditionally hasn't ventured into. Buick launched a Pinterest campaign that was focused on creating content and a brand image for one of their car models.

The activity marked a departure from their original model of working with influencers only in the automobile industry.

Choosing to reach out to a more design-focused niche market on social media not only brought them new followers but positively changed the way the brand was perceived by a whole new market.
Hootsuite recommends making sure the influencer who will be advertising your product or service has the appropriate audience. If their audience isn't going to be interested in the products and services you're offering, it's going to be a waste of time and resources. 
Resonance

This is the potential level of engagement the influencer can create with an audience relevant to your brand.

Bigger isn't always better. A huge follower count is meaningless if those followers aren't interested in your offer. And a smaller follower count can be very powerful if it's a niche area. Niche influencers can have very dedicated and engaged followers.

Tapinfluence found that engagement rates are often higher for "micro-influencers." Micro-influencers have 5,000 to 25,000 followers. Thirty percent of North American retailers now work with micro-influencers.

The latest development is the emergence of nano-influencers. These influencers can have as few as 1,000 followers, but their word is gold to their dedicated fans.
Entrepreneur suggests taking a partnership with an influencer one step further. Just don't have them promote a few products, but ask them to be your brand ambassador. Having an on-going partnership can be benefits for you both. 
Do You Have a Brand Ambassador?

Don't just make them your promoter; make them your brand ambassadors.  Influencer marketing helps you get reviews and feedbacks from the influencers after they use your product. You can share these reviews and feedbacks on your websites and social media to engage and attract more audience to your brand. This will ultimately help you attract the right audience for your brand, as only the interested audience will read and look at the reviews and photos shared by your ambassador.

Influencers in the Same Industry Are Bliss!  

Now, you know how to select the perfect influencers, you know how to use these influencers as a brand ambassador, but do these influencers belong to the same industry as your product? A big advantage of using influencers belonging to the same industry is that these influencers will connect with your product, they will understand the uses of it nicely and therefore, they will be a better choice for convincing the public to try your product.
We discussed this a bit above, but remember how essential it is to do your research on an influencer. Select an influencer who aligns and supports your brand. 
Top influencers include niche bloggers and micro-influencers, those who focus on a particular niche. In terms of bloggers, think of the blogs related to your niche that you visit regularly. Do they publish information and/or reviews about particular product and services? Do they accept guest blog posts? Is it a high-quality site that is well-maintained, with fresh new content on a regular basis?

If you answer yes to all these questions, note down in a spreadsheet the URL and contact information of the site owner.

Next, see if these sites or owners have a strong presence on social media. If they do, check their follower numbers. Start to follow them.

Also, check to see if they have a related Facebook Group. If they do, apply to join.
Sensei Marketing suggests focusing on using a personal touch and giving influencers creative control so they can put their spin on promoting your products. 
Use A Personal Touch

Never underestimate the power of real people to drive your brand or company. TD Ameritrade's "Human Finance Project" is a good example of this in the way that they used real registered investment advisors on their website to showcase their dedication to providing actual helpful solutions to their customers.

Putting a human face on your business makes it easier for people to connect and engage with it.

Free Up Creative Control

Think about ways to crowdsource your brand's awareness and activities.

Clothing retailer Zara has used fashion focused Instagrammers to take their products and style them in their own way to appeal to their potential customers.

Relying on influencers to take over more creative control of campaigns not only makes brands more relatable or attainable but engages with a highly interested audience.
Want to learn more about influencer marketing and learn other ways to create a profitable business? Register for our free webinar training today!
Sources: Marketing Land, Entrepreneur, Sensei Marketing, Influence, Hootsuite
CHALLENGE Yourself to Profit!
Build your Profit-Generating Online business in this new 21-day challenge!
Sign Up, follow the easy steps and You'll get the Tools, Training, and Support needed to create your online profit stream. It's easy!