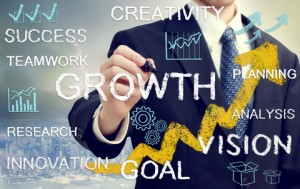 We often here as entrepreneurs and small business owners about these awesome people and groups who achieved success.  That is great and inspiring and all but getting to the nitty gritty of the steps they took is key.  How can we learn from their wins and apply it to our own endeavors?  And what if we told you about entrepreneurs that even had some major personal obstacles and still overcame them to achieve success.  Would that motivate or inspire you?  Sometimes inspiration alone is one of the main components of success as it keeps us going.  Like the gas to go through the technical business steps.
Here are the stories of these 7 entrepreneurs from the positive article in businessnewsdaily.com:
Patrick Bet-David (PHP Agency)

Like most entrepreneurs, Patrick Bet-David's childhood strongly influenced his views on pursuing opportunity — but not in the way you might expect. Born in war-torn Iran, Bet-David fled the country with his mother in the late 1980s. They then spent two years in a refugee camp in Germany before immigrating to the United States when Bet-David was 12.

"I don't have a four-year degree," Bet-David said. "I got hired at Morgan Stanley because my résumé had a joke in it that made [the branch manager] laugh. He said, 'If you can get me to laugh at your résumé, I want to meet [you].' Then I sold him in the interview."
Having a language as an obstacle is tough enough but imagine being in a camp?  This should be motivation enough!
Isaac Lidsky (ODC Construction)

Imagine starting and growing a successful business, but never being able to see the fruits of your labor. This is exactly what happened to Isaac Lidsky, who was diagnosed at age 13 with a disease that completely robbed him of his sight by age 25.

Today, Lidksy serves as the CEO of home building company ODC Construction, which has built tens of thousands of Florida homes, and which brought in more than $68 million in gross revenue last year.

Lidsky attributes his business success to his ability to let go of his internal fears and take control of his situation.

"I had mental images about blindness and the limitations it would impose upon me and my ability to achieve," he said. "I discovered that those mental images were a self-limiting fiction, not a natural truth about the world.
If that is not perserverence I do not know what is!  Use that as fuel when you get up and work towards your goals!
William Nobrega (CQS International)

In early 2014, the American entrepreneur was broke and living in a small, windowless room in Hong Kong after his startup had failed. He had a new business idea, but with all funding options exhausted, there didn't seem to be much opportunity to make his new idea a reality. But that didn't stop Nobrega from persevering and working toward his dream.

"As a former member of the U.S. Army Special Forces, I lived by the motto, 'Failure is not an option,'" Nobrega said. "So I did what most successful entrepreneurs have done in the past — I continued to push forward with an unwavering commitment to the mission. We brought on team members with the same passion and dedication, and they have been the backbone of our success. Investors that have dealt with many new ventures can sense intestinal fortitude, which has been critical to securing financing for our new venture."
It is now an insurance company valued at $170 million.  The fact that he did not consider failure an option forced him to find ways to win!
Jason Pinchoff (PINCH NYC & The Linda B. Pinchoff Foundation) 

Through his journey of self-healing, Pinchoff recalled the lessons he learned from his family. He was raised to keep fighting and never allow any situation to stop him, he said. This instilled perseverance, helping him push past his fears and follow his passion — which ultimately led him to start a clothing company, PINCH NYC, to help support the Linda B. Pinchoff Foundation.

"Being an entrepreneur is one of the greatest highs, but it comes with a lot of stress and a lot of worries," Pinchoff said. "You have to be ready for the good and bad … and never let any of that stop what you believe in and what you are doing. I see too many people who want to start a small business but [fail] because they don't truly have that heart, which no book can teach you. You have to be willing to risk several hard years for great years ahead."
It is true that along the way there will be ups and downs.  That should not deter you and it did not for him.
Chad Mureta (App Empire)

Chad Mureta was running a real estate business when the unthinkable happened: A devastating car accident left him hospital-bound, nearly taking his arm. His business couldn't continue without him being physically present, but Mureta's mounting medical bills meant he had to find an alternative source of income.

After reading a magazine article about mobile apps during his hospitalization, Mureta decided to try his hand at producing mobile applications. At the time, the industry was relatively new, but he felt the growth potential was worth the risk, he said.
He picked himself up and kept going.  Financial troubles should not stop you in your entrepreneuring goals!  Address them, structure, budget and get back in the game.
Free Download:
"Download The 21 Days To Profit Blueprint 100% FREE… and Discover The Single Most Profitable Niche Market Selection Technique"
All new plug and play blueprint builds
profitable Internet businesses in record time…
CHALLENGE Yourself to Profit!
Free Download: Build Your Profit-Generating Online Business With This Free Blueprint
Sign Up, follow the easy steps and You'll get the tactics, strategies & techniques needed to create your online profit stream. It's free!