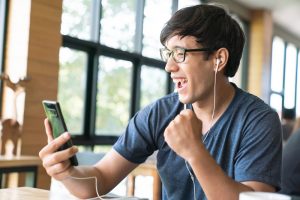 A virtual assistant, otherwise known as a (VA) typically provides services to companies and individuals and they also work online instead of going into an office. It's an excellent opportunity for those who prefer to work at home and make money online. Just like with any career it's vital to have the correct skill set. Below are some ways on how to become an efficient and incredible virtual assistant who is an expert in the field.
Access Your Skills
Do you have the skills necessary to make it as a virtual assistant? It's important to think about what skills you will need as well as do some research on what you need to work on. Read on to see what else Life Set Go says about how to work on your skill set:
Before looking for a virtual assistant position or clients of your own, you will need to be sure you have the basic skills necessary to be a successful assistant. If you have worked in an office as a secretary or administrative assistant, then you have a very good starting point. If not, then you will need to be sure you at least meet the following criteria:

Type 45+ WPM
Work within a Windows or Mac environment comfortably
Use the Internet and search engines effectively
Use web mail and remote email services daily
Understand basic social media marketing practices
Understand the basics of email marketing and newsletter creation
Have excellent organization and scheduling skills
Set Up Your Own Website
Another way to work on being an efficient virtual assistant is by setting up your own website. Amy Lynn Andrews says that setting up a website can benefit you in more ways than one. Plus, it's a high point of reference if potential employers would like to learn more about you and your services.
This is essential for independent contractors. People need to be able to find you, so a presence on the web is crucial. It gives you a more professional appearance, a chance to highlight some of your skills and an opportunity to explain your process.

Use my step-by-step guide to set up a website, or a blog if you want to regularly add articles. (Note that the post title is "How to Start a Blog" but the same steps work to start a website with this one small tweak).

Independent contractors: a must-have
An employed VA: optional (but not a bad idea in case you want to venture out on your own later)
Set Up a Blog
In addition to setting up a website, Amy Lynn Andrews also argues that creating a blog and becoming an expert in your field will also set you apart from all the rest. Think about it – with a company who is looking for an assistant go for the newbie or someone who has taken the time to create a website, blog, and have a skill set that's irreplaceable? The more ways you can help your chances of receiving work, the better.
The nice thing about working online is that the barrier to entry is low and the cost to start is very reasonable. This allows you to make it a side hustle until you pick up enough steam to go full time.

But one of the most common misconceptions about working online is that it picks up quickly. This is usually not the case. This is a business. Just like any other business online or offline, it will require hustle. You can't just build a website and watch the money roll in. Be proactive, enthusiastic and keep at it!

I can't stress enough the importance of getting involved in communities online where your potential clients hang out. Be present. Be authentic. These relationships often lead to work down the road.

In the meantime, to speed up the process of being found, consider creating your own content. Your website/blog is a great place to do this. Write articles or produce videos related to the services you provide. For example, if you will provide calendar management as a VA, talk about time management and productivity. "But will people still hire me if I share my tips with them?" Yes! Sure, some might, but others will see you as an authority and trust you to do the tasks they don't want to do themselves. This is exactly how I found work as a VA.
Come Up With a Business Name and Plan
It's a little hard to get going on a business without a name and plan, so you should start working on both before getting your feet wet and reaching out to clients. Having an established business name and plan set in place will make a better impression to potential clients and will also help you build confidence as well as set up an incredible business. The Balance Small Business has some excellent ideas on how to accomplish both setting up a business name and plan.
The business plan doesn't need to be a tome, but it does need to cover all aspects of your business from what you offer and to whom, what makes you different from other VAs, how you're going to fund and financially manage the business, and marketing strategies. You should also determine your service pricing, taking into consideration how much you want to make, your overhead costs, and what the market is willing to pay.

Your business name should be unique and describe what you do. If there is any chance you'll expand your services, keep your business name open to add on new services. For example, if you choose a name such as Speedy Transcription, you'll be perceived as a transcription-only business, when you may also want to offer writing.
Have the Right Tools
To take off as an incredible virtual assistant, it's crucial to have the right toolset, or, in other words, make sure you have the right supplies. A few examples are discussed below on the Should Me Loud blog.  
I truly believe that a perfect toolset guides a potentially talented man to success. Pat Pattison, a songwriting professor at Berklee school of music for more than 30 years, always used to emphasize on the tool-set concept very often in our songwriting class.

A right tool-set is power in the hands of man to build a legacy out of nothing. Make sure you have got nothing but the best tools before you jump in.

A good computer/laptop that works perfectly.
At least two up to date browsers.
A good email client.
Skype or other chat software.
A good speed Internet connection.
These are just the basic tools required, and most of the people would mostly satisfy the criteria.
Networking
The VA Handbook says it's all about networking and letting people know that you're available for hire. Even though jobs may not come right away, you shouldn't let this discourage you. Continue to network and through connections you should be able to find a promising position.
A great way to get the word out about what you do is to go out and meet people. Even if these aren't initially your target market, networking raises your profile in your local business community and people often refer clients to you later.

I sometimes go to local freelancing events and meetings and, even though there are other VAs in my local area, the other freelancers tell me I'm the only VA they know about because they haven't met the others! Being around other freelancers also provides a place to discuss issues that your non-freelancer friends won't have and to get free techie advice.
Know How to Plan and Strategize
The Horkey Handbook blog reveals it's vital to strategize and plan with your business. That means planning and anticipating and planning on what could and will likely happen. Think we've said "planning" enough?! You should get the point by now. 😉 Stay on top of your game and always continue to work on your skills.
If you have a driver's license, you can probably think back to when you were first learning to drive. Do you remember being taught the importance of looking way out in the distance, not just 10 feet ahead of your front bumper?

It's easier to see where you're going if you look further ahead. You'll be able to spot new opportunities and potential hazards well in advance.

The same concept applies to your VA business.

As a solopreneur, it's way too easy to get caught up in the work that's in front of you right now. What might happen tomorrow or next week can wait. I get that. When you're feeling busy or overwhelmed, the easiest way to reduce stress is by putting things on the back-burner.

But here's the thing: If your want to grow your virtual assistant business, you'll need to developing the ability plan and strategize. It's one of the crucial and prized virtual assistant skill you can develop.

That means looking three, six and 12 months down the road and anticipating challenges and opportunities that deserve your attention.
Sources: Shout Me Loud, The VA Handbook, Life Set Go, Horkey Handbook, Amy Lynn Andrews, The Balance Small Business
CHALLENGE Yourself to Profit!
Free Download: Build Your Profit-Generating Online Business With This Free Blueprint
Sign Up, follow the easy steps and You'll get the tactics, strategies & techniques needed to create your online profit stream. It's free!
Free Download:
"Download The 21 Days To Profit Blueprint 100% FREE… and Discover The Single Most Profitable Niche Market Selection Technique"
All new plug and play blueprint builds
profitable Internet businesses in record time…