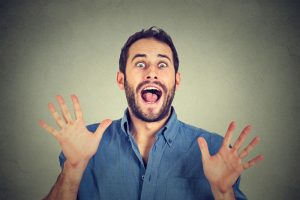 Freelancing can be scary and exciting at the same time. It means taking a leap of faith and not being afraid of taking charge. It's vital to find clients and keep them happy. Thankfully with the right tools and a positive attitude, it's possible to succeed as a freelancer. Here are some tips from professional designers on how to make it as a freelance designer.
Keep an Organized Workplace
As a freelance designer, you may or may not work well by yourself at home. Depending on the number of distractions at home, Digital Project Designer Robert Mayer recommends considering co-working, which means you'd be working with other freelancers on a daily basis which may help you stay focused and motivated to do your work. Plus, you'll be less lonely!
"Good working space is critical. It is not easy to switch your mind from home mode to work mode and maintain consistent productivity throughout your working hours as a freelancer at home. Not to mention too many distractions and lonely feeling.

That's why you may consider renting an office or co-working space, where you rent a desk somewhere and work alongside other freelancers, which usually are energy people willing to communicate. Co-working offers all the advantages of working in an office while allowing you to operate on your own."
Design Process
Everyone has their own way of completing a project, but Millo says setting up expectations with clients right from the beginning is important. It will give them a good idea of how your process goes and what work they can expect when.
"We all have different ways of approaching the design process. Some go straight to the computer and some start off with a pencil. Either way, it is important to remember certain aspects while you design. Here are a few of my tips:

Always sketch out your ideas first before designing on the computer.
Research your client's target audience before designing.
Think of the user and NOT yourself while designing.
Look for outside sources to inspire you instead of design galleries."
Stick to a Deadline
One of the most important aspects of freelancing is setting up a deadline and then sticking to it. If something comes up and the deadline is impossible to make, carefully explain to the client. For the most part, it should be your goal to stick to the deadline and not deviate from that plan. If you change the deadline too many times or don't follow through it will look bad and possibly even cost you the job. HOW has more on this below:
"The most important thing in any freelance project is the deadline. Yes, there are occasional projects where deadlines don't seem to matter. But most of the time, the deadline is everything.

No matter how hard a project gets or what kinds of turns it takes, you must always respect the deadline. This means, if you are getting behind, you must communicate to the client so a new plan can be made. Perhaps, it means adding additional help. Maybe it means changing the scope or budget. Or maybe it means looking for other solutions.

As an example, in the world of video creation and design, it might mean taking a look at templates as a time-saving device. Motion Array has After Effects templates, Premiere Pro templates and Motion Graphics templates, along with stock video, stock music, and stock motion graphics.

Using a template as a starting place can save a ton of time and get you back on track with tight deadlines. You can use a template as a turnkey solution changing out just what's needed for a project, or you can use a template as a starting point, using a few elements to jumpstart your project."
Do What You Love
Just because you're good at one thing doesn't mean you can't branch out and try something else. Who knows – getting your feet wet on another design project may or may not confirm that it's something you like doing more, and there's nothing wrong with that. Use your talents and focus on what you're good at and love. Brian Hoff from Boonle blog goes more into this below:
"Nearly 10 years of running my company and this statement has been spot on. A few years back I had a dashboard project that focused on unique data visualization. I must have done well on that particular project, because for a year straight 80% of my work requests were for data visualization. After a year or two of feeling like I needed a change, I removed all (or most) of the data case studies from my site and focused on other industries I wanted to work with."
Network Online
Even if you may have tons of work right now doesn't mean you shouldn't continue to network in the meantime. A job may drop off, or a new job may not work out. It's up to you to stay open to finding work or know who to contact if you need more jobs. Creative Bloq explains more on why networking is so important:
"Contacts are perhaps your biggest asset as a lone freelancer, regardless of whether you're looking to market yourself online or offline. Open networks such as Twitter provide the perfect platform for you to engage in conversations with the wider design world and build relationships with your peers and potential clients.

Social networks also serve as a platform for you to show off your expertise and gain some recognition. By sharing interesting and useful content with others, you can become an important voice in your industry and a designer in demand."
Brand Yourself
Similar to networking online, you should also focus on branding yourself, which is what Notes on Design mentions. That way when you're not networking you provide the opportunity for other people to find you organically either through word of mouth or on social media. Create a brand and current and future employers will be impressed with your portfolio, reviews, and whatever else you have showcased online.
"Finally, the last key element to starting a freelance business is to have a consistent and cohesive brand image for yourself. Take the time to design your own identity kit, make sure you have branded all your document templates with your logo and information, and make sure the website also looks like the rest of the materials. Establish social media presences on Twitter, Pinterest, and Instagram. You don't have to go overboard but make sure you create some initial graphics that represent your business."
Avoid Burnout
Experiencing burnout as a freelancer is easy to do, especially if you're juggling too many projects at once. Digital Project Designer Robert Mayer says that even if you're getting new offers doesn't mean you have to accept them. Feeling stressed out on a regular basis and feeling overbooked can lean to being burned out and making mistakes, which isn't a good idea if you want to keep your clients.
"Just because you are getting offers does not mean you have to take them. Choose the ones that drive you, understand your workload and plan ahead. When you work on too many projects, there's a high risk that you will not deliver you best and will fail to become your best-designer-self.

Projects can often last longer than planned, so always have a reserved time for unforeseen edits, additional work, and case study preparation. If the project would end up earlier than planned you'll have the perfect opportunity to update your portfolio or maybe start that side-project you've been wanting to do.

And don't forget that you also need a vacation, a time to recharge your batteries. Being a freelancer, you might need a vacation more than most. So plan and warn your clients ahead, and enjoy your time off."
Don't Forget About Taxes
Taxes? What are those? As a freelancer, it may be easy to push aside the fact you need to submit quarterly taxes, but if you get behind it'll be hard to catch back up, which will put you in a bind at year's end. Melissa Griffin reminds designers to stick with a quarterly tax schedule and religiously put aside money every single month to later pay into the government.
"Don't forget that you now have to pay quarterly taxes (including an additional self-employment tax), which is usually 30% of your income. Create a separate savings account to easily funnel 30% of all earnings out of sight and unspent. Also, save your receipts! There are TONS of things that are considered tax write-offs."
A Few Other Tips
It's easy to get caught up in freelancing so much that you can forget to breathe, so whenever you feel overwhelmed don't forget to do just that, breathe. Part of taking time away when you need to is staying organized and following the below tips from Millo:
"Some of these tips are very important. Starting out, I wish I would have known most of these tips because they have severely hurt my business and hurt myself. Without realizing some of these tips, I would not be where I am today and I would not be as happy as I am today.

Have a diversified portfolio.
Get an email client for your desktop.
Learn from your mistakes and move on.
Do not accept every project you are offered.
Learn from criticism instead of shrugging it off.
Step away from your computer and get some sunlight.
Exercise is important."
Sources: HOW, Creative Bloq, Melyssa Griffin, Noteworthy – The Journal Blog, Notes on Design, Boonle, Millo
CHALLENGE Yourself to Profit!
Free Download: Build Your Profit-Generating Online Business With This Free Blueprint
Sign Up, follow the easy steps and You'll get the tactics, strategies & techniques needed to create your online profit stream. It's free!