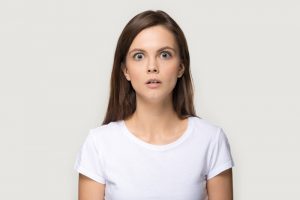 Coming up with a content marketing strategy gets difficult. It's essential to understand an audience and know what makes them tick. It's also imperative to publish high-quality content so that an audience will hopefully share that content. Sometimes it takes a lot of time to write and promote content, and the ultimate goal is to convert an audience and make some money. In fact, we often talk about the techniques to apply to make a living online on our free webinar training. So how do you improve your ignite your site's traffic with irresistible content? Below are some growth hacks to apply so you can get the traffic you need to make your site succeed. 
Contently says that while developing your content strategy it's important not to bury an audience persona. What does that mean exactly? Well, you need to pay attention to your buyer's journey and figure out what they are or aren't responding to. Use that knowledge to your advantage. 
Audience personas can get sidetracked based on false myths and assumptions: Facebook doesn't work for B2B. Pinterest is a more important social network for millennials than Facebook. High-skill professionals and the C-suite prefer white papers. Time and time again, data-backed content trends contradict the persona work driving brand strategy.

The buyer journey can also be improperly mapped. For instance, articles and infographics are seen as pure top-of-funnel formats, yet, per SiriusDecisions research, they have almost the same impact in each stage of the buyer journey. And case studies—typically considered mid or bottom funnel—actually have a huge impact in the education phase when they're geared towards a specific problem, not product features.
Convince and Convert recommends piggybacking your traffic, which essentially means you take traffic from some of the well-known blogs out there! You might be wondering how you do that and that sounds a little bit sketchy. Don't fret, because it's perfectly legal. It turns out you can build your site's rankings and readership through guest posting and link building! 
There are dozens of blogs in almost every niche under the sun that get hundreds of thousands of visits per month.

Here's another interesting, yet sadder, fact: It can take you a lot of time to get to their level, if you ever get there at all. Creating a content hub that gets enough traffic takes a lot of time. There's no easy way to do it. You can try all the hacks I mention in this article, and you will be able to cut some of that time, but it will still take you months and months to get to, say, 100 thousand monthly visits.

Fortunately, there's one way you can accelerate that process. Remember the dozens of blogs that get hundreds of thousands of visits per month I mentioned previously? Let me ask you this: What if you could take advantage of their traffic to "piggyback" it to your blog? It turns out you can. Your answer is (ta-dah!) guest posting.

Guest posting is a technique almost as old as Google. Link reciprocity, an ancestor of guest posting, is one of the first link building techniques that ever existed. But after link reciprocity was abused by spammers, Google started penalizing sites that used this technique.

Guest posting is a similar but more legal tactic. You are putting content developed by you on another site, like I am with this article. By doing so, you get a link back. However, just like link reciprocity, guest posting was so abused for SEO purposes only that Google has discounted it from its algorithm. Still, you don't need to panic and ignore it. It still works, though maybe not as well for SEO as before.

In our case, we're not looking to get links for SEO (although it helps). Rather, we are looking to attract and build an audience. You want to find high-traffic blogs that are relevant in your industry—blogs where your target audience gets together to learn and discuss.

If you know your industry, you probably know the names of these blogs. If you work, like me, in the SEO industry, you know Moz, Search Engine Land, and Search Engine People are three of the biggest blogs in the industry. If you don't know what these blogs are, it may take some research on your part to find them. (Don't worry: The next hack will show you a way to find these blogs.)

Still, publishing an article isn't enough. You need to make them come to your site. That's the main goal of this hack.

One way to do so is by publishing often. After all, if they find your content consistently good, they will consider you an authority and visit your blog. There's no guarantee, however.

Fortunately, there's a better way. What if you combine the previous hack with this one? What if you created a content upgrade for these blogs? That way, people will not only like your content (and share it), they will also come back to your site, sign up for your list, and become a reader of your blog.

That's exactly what you will do. To implement this hack, you need to follow the next steps:

Create a list of 10–20 of the biggest blogs in your industry which accept guest posts or contributions.

Create a list of the people that run and manage them.

If these sites have guest posting guidelines and forms, pitch them your ideas.

If not, reach out to the people that run these sites through social media to build a relationship.

Once they know you, pitch them your ideas.

Write the article, and create a content upgrade.

Publish the article.

Promote the article as it belonged to your blog.

If the content is really good, and the content upgrade is relevant, many people will come back to your site, and many of them will end up subscribing to your list.
Don't forget about varying the format on your blog to keep your content fresh. eZ blog elaborates more on this topic below: 
There are many ways to format compelling content, and seasoned content marketers take advantage of them all. Here are some content formats we recommend. Try changing formats often to keep your content fresh.

How-to: Teach your readers how to do something. Example: How to write an elevator pitch.

Listicle: Organize your content in a list. Example: Top 7 SaaS solutions for sales execs.

Compilation: Compile third-party content on a topic. Example: Essential advice from 5 B2B sales experts.

Explanatory: Explain what something is. Example: What is a sales qualified lead (SQL)?

Think piece: Share your observations and opinions. Example: How social media revolutionized selling.

Why piece: Explain why something is. Example: Why solution selling is effective.

Profile/Feature: An in-depth look at a person, company, product or trend. Example: CEO John Doe knows how to find top sales talent.

Survey: Survey your readers with an embedded or linked form. Example: What are the essential skills to succeed in sales?

Q&A: A interview with someone. Example: An interview with Sales Exec Jane Doe on managing a global team.
Google is a tough nut to crack, and with everything continuing to change and grow, it gets all the more challenging to figure out the best way to get inbound links. That's why Convince and Convert advises creating incredible content that's link worthy and hopefully, get similar sites with similar topics to link to your blog post. 
In the past 10 years, Google has made many changes to its ranking algorithm. These changes have had many goals and effects, but the most important one was to change the way pages ranked.

Up until Panda (the first big algorithm change made in February 2011), many sites were able to rank their pages just by getting a lot of low-quality links. This decreased the quality of Google's results. Many things were said after those changes were made, from "SEO is dead" to "content is king."

Despite all these changes, links still matter. They are considered by many SEO experts as one of the most important ranking factors. However, not every link is worth the same. Their quality is what matters now, not their volume. And since there aren't that many high-quality sites out there that easily link out to other sites, it's hard to get them.

Today, there's only one way to get high-quality links: You need amazing content that's link-worthy. With this content, you need to make high-quality sites link to your site. To do that, you need to know how to reach the people that run those sites to make them link to you.

None of this is easy. It takes a long time to develop the skills to do it. But still, even if you do everything right, those people may not find your content link-worthy. You are always betting your idea will work and will make people link to you.

As it turns out, there's a better way to get inbound links to your content, and that's what this hack is all about. The idea is to reverse engineer content that already has gotten lots of links, create a similar yet better piece of content, and then promote it to the people that linked to the original content, so they end up linking to the new and "improved" one. This is the same idea that Brian Dean from Backlinko has made so famous (which he coined as the "Skyscraper technique").

First, you need to pick a piece of content that ranks well in search engines. In our case, I will search for "how to rank a page in Google." These are the results that Google showed me:

Most of the sites in the top 10 results are highly authoritative sites.

Then, I took each of these results and pasted them onto Open Site Explorer (OSE, for short). After analyzing the result with the OSE, I found that the Forbes article "10 Ways To Improve Your Google Rank" has 138 inbound links that come from 52 domains, some of which belong to high-authority sites.

With this data, I now know that an article like the one from Forbes is link-worthy. Thus, I can create a piece of content that is similar to but better than the Forbes one. Once I publish that piece of content, I can offer it to the same sites that linked to the Forbes article to get them to link to my content.

It's not easy to find great opportunities, but if you take your time and do enough searches, you will find unique link-worthy content opportunities.
Don't let your content strategy fall at the wayside because it can permanently damage your brand. Instead, consistently improve your strategy and make changes as needed. During our free webinar training, we talk about how to improve online businesses and how to best convert an audience. We hope to see you there – register for our next webinar training today! 
Sources: Contently, eZ blog, Convince and Convert
CHALLENGE Yourself to Profit!
Free Download: Build Your Profit-Generating Online Business With This Free Blueprint
Sign Up, follow the easy steps and You'll get the tactics, strategies & techniques needed to create your online profit stream. It's free!