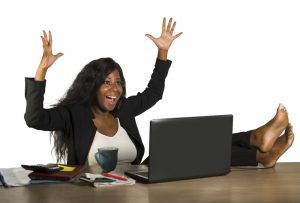 The distribution phase for any online business is when the promotion of content marketing begins. Goals, tactical choices, audience insights, and creative techniques get put into motion. With so many other sites competing for an audience's attention, it's vital to promote content. And we often discuss this during our free webinar training. By giving content exposure, it can help a business succeed. To set the stage for content engagement, discovery, and performance, check out some tips below on how to create a robust distribution plan and increase traffic.  
When setting up your distribution plan, Content Marketing Institute recommends exploring media platform options. You can also get familiar with three of the leading platforms, which is shared media, original content, and paid media. 
Explore your media platform options

Content distribution opportunities typically fall into one of three platform categories:

Owned media: Your brand owns and controls these content and distribution channels, such as your websites, email, newsletters, and (to a degree) social media accounts. However, it can be challenging to condition audiences to visit these outposts regularly.

Shared media: Social media has opened a host of opportunities for marketers to post original content – both on a schedule or in response to relevant consumer conversations happening in the community. However, your activities on these platforms are ultimately controlled by the business decisions of a third party, which can change its policies and procedures – or cease operations altogether – at a moment's notice.

Paid media: I dig into this category more when I discuss promotion (in Part 3 below), but from a general standpoint, these opportunities enable your business to share any messages it wants and control the environment in which they appear at a cost. 

Establish your primary distribution media model 

Most brands eventually need to distribute content effectively across a mix of platforms to stay competitive and grow their influence. However, when starting your program (or launching a new initiative under an existing program), it may help to start with a single channel on an owned-media platform like a company blog or a podcast on your website.

Not only is it easier to control the flow of information on a channel that you own, it can also serve as a home base for the flow of traffic your content generates. Once you build a strong audience of engaged followers, you can expand to other channels to drive more traffic your way and extend and enhance the audience's experience with your brand.
To further increase your distribution, Neil Patel urgest small businesses to set up an email list and send articles their way. You can send them an email every time you create a new blog post or a weeks newsletter, whatever works best for your audience. Neil tells us that email is 40 times more effective than Twitter AND Facebook combined! It's crazy to think that email marketing is effective, which is precisely why you need to take advantage of it. 
Send the article to your email list

Email is a personal medium. People sharing their emails with you have ignited a relationship, this is gold for any content creation expert and content marketer.

It's little wonder that for acquiring new customers:

Email is 40 times more effective than Facebook and Twitter combined.

At NeilPatel.com, my traffic from email is engaged and consistent and I know I am reaching my target audience directly.

Email subscribers are the first to engage with your content creation and trigger social media sharing.

So, if you aren't already, then start building an email list now, it's one of the most valuable things you can do for your lead generation.

You can send a weekly follow up email newsletter to your list like Entrepreneur Magazine does.

Or send them an update for every new post published from your editorial calendar (like I do).

Some people don't like leaving their emails. So, they consume content in their inbox.

Leo Babauta from Zenhabits deeply understands his audience. Since his subscribers like reading in their email, he sends them his complete blog posts to them in the body of each email. Knowing your target audience allows you to hone your content creation and also to adapt your marketing strategy to suit them.
Do you understand your audience? If you don't, Quicksprout says to research your audience. Find out who your target audience is and decipher the best way to reach them. Based on what your audience needs and consumes online, base your business around that. That way, you can secure a strong customer base.  
Understand your audience

As I said earlier, not everyone consumes content the same way. Conduct research to clearly identify your target market.

Once you know whom you're trying to reach, it will be easier to figure out how to target them based on their consumption habits.

First of all, think about the platform you're distributing on. This will tell you how your audience wants to consume.

For example, take a look at your Instagram followers. If you're debating what you should post on your Instagram profile, stick to pictures and videos. It wouldn't be effective to write short blogs in the caption of a photo.

Instead, focus your website on more text-heavy content, such as blogs. Send newsletters to your email subscribers. Keep your Twitter audience updated with short newsworthy headlines.

Does this make sense? Make sure the content is tailored to each channel based on what your audience consumes.

But you also need to realize not everyone has the same social media preferences.

If you're targeting Baby Boomers, you'll be better off using Facebook as a primary distribution method. Don't use hashtags. Give them written content.

But if your brand is targeting Millennials, you'll need to focus more on Instagram, hashtags, and photos to have an effective marketing strategy.
If you have older content, Content Marketing Institute offers a smart idea. The idea is to amplify content by "refurbishing" older content and refreshing it. There are probably some interesting articles in the past that did well. Add to the material or write a new article that can re-engage your audience. 
Recycle high-performing assets into evergreen classics

Beyond paid and organic promotion, you can extend the reach and impact of your top-performing assets by periodically reusing and resurfacing them. By amplifying content pieces resonating and driving strong results, you reinforce your brand's value in the mind of your audience, while increasing the odds that your best work will get discovered by audiences that may have missed it the first time.

The following recycling techniques – used alone or in combination – can help you extend the value of your older assets, place your best information in a fresh context, or add something new and useful to a popular conversation:

Republish it: If an asset's value hasn't diminished since its publication but its performance has started to slip, simply republish it (making sure to replace outdated information) so it makes its way back into readers' feeds and onto their radar.

Repackage it: This involves deconstructing your long-form content – like blog posts, white papers, and e-books – into smaller, modular assets. Those assets can be combined with other relevant information on the topic to form a new piece that might be more attractive to different audiences.

Repurpose it: Like repackaging, repurposing involves deconstructing your original assets; but rather than combining them with other content pieces, the individual pieces become a new form of conversation. The message itself remains mostly intact – it's just tailored to suit a different purpose or to fit a different platform.

Syndicate it: You can partner with news sites, trade media, and other like-minded mass media outlets that might be interested in republishing your content on an ongoing basis. Syndication deals can take several forms (both paid and unpaid), but regardless of how you structure the agreement, you'll likely get some added link juice in the deal.
Let's not forget about promoting content, and we're not only talking about utilizing social media. Often online businesses forget to improve their content on content communities! Copypress further elaborates on how this works and how to use this to your advantage. 
Promote Your Content on Content Communities

There are many content communities that are getting tons of traffic, such as Bizsugar, Blog Engage, Inbound.org, Triberr, and others. Submitting your content to these communities is a great way to get noticed and drive traffic to your website. Competition may be tough on these websites but you should be able to get ahead if your content is outstanding.

While producing great content is a vital part of good content marketing, it won't benefit you if the content is not shared and seen. A sound content distribution strategy will help you get your content in front of your target audience, giving it a chance to work its magic and attract more visitors to your website. Be creative and experiment with different methods to see which ones deliver the best results.
Now you have a few new techniques to try to improve your distribution plan. It's time to implement these tips and watch your traffic online explode! Join us during our next free webinar training to get to know people in your trade and learn additional ways to improve your distribution list. 
Sources: Content Marketing Institute, Neil Patel, Quicksprout, Copypress
Free Download:
"Download The 21 Days To Profit Blueprint 100% FREE… and Discover The Single Most Profitable Niche Market Selection Technique"
All new plug and play blueprint builds
profitable Internet businesses in record time…
CHALLENGE Yourself to Profit!
Free Download: Build Your Profit-Generating Online Business With This Free Blueprint
Sign Up, follow the easy steps and You'll get the tactics, strategies & techniques needed to create your online profit stream. It's free!