Elearning is exploding.
Ever since the quarantine, people have had much more time and they're using it to improve themselves.
The demand for courses, ebooks, and other info products is through the roof.
Since the pandemic put everyone in lockdown, course sales are up 400%.
But elearning success is nothing new.
Take the case of Bryan.
He launched a digital course that made a whopping $220,750 in just 10 days.
The course was focused on how to get 10,000 online subscribers and cost around $800 to buy.
While launches like this take time, money, and unrelenting dedication, it only took 18 months for Bryan to build a business that could make a 6-figure launch.
And you can too.
In just 21 days you can find the perfect product idea, build it, and launch it to thousands of adoring customers.
Get the training, tools, and tech to do this – just $7. 
Bryan had some takeaways from the launch that I think can help you find similar success.
His first takeaway?
JUST DO IT!
Too many people never start their own projects because they're afraid of losing.
Get over it.
Bryan's exact words on the subject:
"IGNORE THE FEAR.

Tell it to F$%* off."
The potential for success is far too great to pass up.
The next takeaway?
Conduct rigorous research on what people in your circle want.
In 21 Days to Profit, we have comprehensive training on how exactly you research a niche and find a product to serve them – for only $7. Check it out.
One of the most important tactics Bryan used was to sell his course to people before it was even created.
A large portion of their sales were made before the course was even created.
He launched the course to the most active segments of his email list, which he had built by offering free value on his blog.
The same blog he had been consistently building over the course of 18 months.
This is something that thousands of people are doing right this minute.
They're building a following through free content, and then offering them an info product that they can purchase.
This is something that YOU can do.
I implore you to take this opportunity to get started on your very first information product.
The elearning industry is presenting an enormous opportunity that we may never see ever again.
It's something that anybody can be successful in as long as they dedicate the time, energy and money.
The 21 Days to Profit Program has all of the tools you need to get started on your elearning empire, from automated marketing flows, to affiliate plugin tools, to beautiful site design and course creation capability.
Don't pass this opportunity up.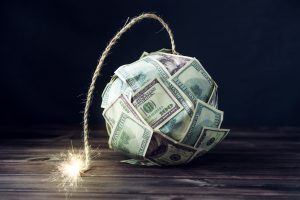 Free Download:
"Download The 21 Days To Profit Blueprint 100% FREE… and Discover The Single Most Profitable Niche Market Selection Technique"
All new plug and play blueprint builds
profitable Internet businesses in record time…
CHALLENGE Yourself to Profit!
Free Download: Build Your Profit-Generating Online Business With This Free Blueprint
Sign Up, follow the easy steps and You'll get the tactics, strategies & techniques needed to create your online profit stream. It's free!