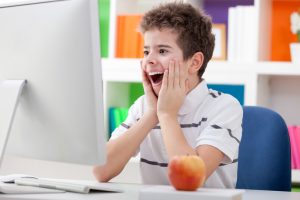 Wouldn't it be nice to increase email open rates, decrease unsubscribe rates, and boost click rates? Business owners use email list segmentation to improve their email marketing campaigns effectively. Even as a new online business owner it's possible to do the same. In this article, we include some tips on how to best segment email lists and get a huge leg up on competitors! And speaking of email lists and setting up a business online, check out our free webinar training to learn even more ways to improve your email marketing. Before we dive into why email segmentation can pave the way to a profitable online business let's take a look at what some of the best practices are from Optin Monster.
Everyone's business is different, so the ways that you choose to segment your email list will differ from how someone else segments their list.

However, there are a few basics that you will need in order to segment your list properly and effectively:

Email Segmentation Software – First, you'll need an email service provider that allows you to segment your list. We'll share our recommended services below.

Page-Level Targeting – Next, you'll need a tool that will allow you to create targeted email optin forms for specific website visitors, and then add them to the appropriate email segments. You can do this with OptinMonster, which we'll describe in more detail below.

Lead Magnets – Finally, you'll need to create some lead magnets that will allow your website visitors to self-identify as belonging to one of your segments. We have a huge list of lead magnet ideas here if you need help creating effective lead magnets for targeted email marketing.
Optin Monster explains how segmenting your new subscribers into a list has enormous benefits. New subscribers deserve a lot of attention which is why you should make them feel welcome by sending them a welcome email and other emails that clue them in on what you and your business are all about. You can also mention other news they may hear about in future newsletters.
Don't neglect your brand new subscribers by taking their email address and leaving them in the cold. Instead, give them a warm welcome with a welcome email.

Simply add an exit-intent popup to convert abandoning website visitors into email subscribers. Then engage with them to convert them into customers.

Lululemon uses their welcome email to remind you of the benefits of being a subscriber: you'll be the first to see new gear. They also set expectations by telling you that they'll be emailing you once per week, and they introduce you to their blog.

Crayon's welcome email helps you to get started with an article for new users. They also recommend some fellow Crayon marketers to follow.

But why stop at just one welcome email? You could even send a series of emails to all new subscribers with the best of your blog content, or show your new app users how to take the first step, and then the next, and the next.

Whatever you decide to do with your welcome email or welcome sequence, make sure that you are introducing your new subscribers to your best stuff, so you can begin to grow that relationship with them.
As you begin segmenting your lists, don't forget the bigger picture which is to focus on your relationship with your subscribers. Constant Contact provides a few examples of how you can make that happen:
Some businesses and organizations have very distinct audiences that they communicate with. That's why organizing their lists by the relationship or customer status helps them get the right information in front of the right people.

Fairy Dogparents, a nonprofit organization in Massachusetts, divides lists by events attendees, board members, general information, people interested in specific initiatives, and volunteers.

That way their donors can stay updated on how their contribution is making an impact and volunteers will be notified when their services are needed.
According to Constant Contact, paying attention to purchasing behavior is another way to segment your email list. You can check email reports to see what your audience is responding to and you can also create lists for customers who bought specific products.
Audience behavior is another great way to segment. Find out what your audience is interested in by using your email reports to see what they're opening and clicking on. You can save those people to an existing list or create a new one.

You can also create lists for customers who purchased a particular product or service and send them emails about those items.

The Festival City Theatres Trust in Edinburg, Scotland, has 20 different email lists for the different types of performances they host and communications they send.

Subscribers choose from the lists when they sign up. And when someone purchases a ticket, they're added to a list for that type of show as well.
Behavioral data will also tell you a lot about your subscribers and provide insight as to how best to segment them. Zapier explains this in further detail below:
Once you understand who's using or buying your product, try to figure out why and how. Are people sending it as a gift? Do they only use one section or feature on your site? Are they just interested in a single product line? You can use that data to send your customers relevant emails based on behavior. Try using these segments to target people based on their interests:

What they do with your product – Knowing which features of your site someone uses most often gives you insight into their interests. At Zapier, we know who uses Evernote and who doesn't—we wouldn't send a lengthy email about our favorite Evernote Zaps to non-Evernote users, because it would be worthless to them. We want to send people tips about the apps they use with Zapier to maximize engagement.

What they buy – This is the classic Amazon strategy: watch what your customers buy, and pitch them on similar products. The tough part here is determining which products are similar: Amazon might calculate that 63% of people who bought a breadbox also bought a toaster. So if someone buys a breadbox, Amazon tries to sell them a toaster, too. Segmenting by purchase habits doesn't require a complex algorithm, though: if a user purchased dark chocolate in the past, send them more email offers about dark chocolate.

Free and paid users – Freemium services should always maintain separate segments for paying customers and users on the free plan. Non-paying users are free-game for email-based upgrade pitches. But once someone provides their credit card info, they don't want sales-focused emails—it's better to keep them engaged with your product so they stay in that paying customer group.

When they last clicked on an email – Click frequency tells you who your most-engaged customers are, but it also tells you who doesn't want to be bothered. Using list segmentation, you can experiment with low engagement in a couple ways: by sending more emails to get the user involved, or fewer to avoid being annoying. Shopping site Fab actually opts users out of emails automatically if they haven't been interacting with the site—that's drastic, but it keeps their open rates up.

When and how often they buy – Sorting customers based on when, not just what, they buy can help you determine a timeline for your email campaigns—you can create segments based on seasonal purchases, or specific data like the peak time of day for click-throughs on Wednesday . If I bought my mother-in-law a candle for Christmas three years running, Yankee Candle better be stuffing my inbox when December rolls around.
Hubspot tells us how observing the buying frequency of customers can also help you segment them into different lists. Frequent shoppers who can join a loyalty program, for example, is an excellent way to target regular customers and make them feel appreciated.
Segment your email list based on how often someone purchases. Not only can you try to increase shopping frequency for some, but you can also reward frequent shoppers with an invitation to your loyalty program to make your brand even stickier. (Download this free guide to learn how to more effectively use and measure customer loyalty programs for your business.)

Here's a customer loyalty email I received from my mobile provider, AT&T, about early ticket access to a concert they're hosting. (Do you think they somehow know I attended a Panic! At the Disco concert when I was in middle school? This is embarrassing, readers.)
Segmenting your email list certainly has its benefits, and making a profit is what a business needs to succeed. We often discuss various emailing marketing techniques and offer other advice on how to improve an online business during our free webinar training. Please join us!
Sources: Optin Monster, Constant Contact, Zapier, Hubspot