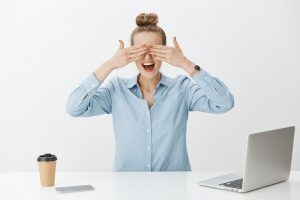 The word community is a beautiful word. It is from a Latin word meaning "things shared by many or all," this beautiful word perfectly explains our need to connect with others. One of the Internet's amazing strengths is its ability to have people connect in a community online. Whether it's by commenting on a blog, socializing on Instagram, or posting of Facebook, the online community continues to grow. We explain just important it is to foster a community during free webinar training and how to use it to develop a business. Speaking of building a company, let's learn some tips on how a community can scale an online business!
CIO provides the perfect explanation of what community is all about and how it benefits a brand.
Generally speaking, a "community" as it relates to online marketing is simply some means for users to interact with each other. A Facebook Group could be considered a community, as could a forum or a meet-up site. But what makes these communities valuable? When they're focused on a specific brand, or hosted by a brand, all the engagements in that community instantly pass value to that brand. The advantages are numerous:

User-generated content curation. First, by allowing your users to submit their own content with each other, you'll have built a self-perpetuating content engine. Get your users active enough, and they could almost handle your entire content marketing strategy for you.

Greater propensity for social sharing. When people discover interesting content from other people they identify with, they're far more likely to share it. Simply having an online community can increase your social shares.

Higher brand visibility. An online community can also serve as an extension of your brand's visibility, giving people more ways to engage with you.

More personality. Because each user will have a distinct voice, personality and opinion, your brand will seem more human and welcoming.

More engagement. People are more likely to engage with other people than they are with brands.

Ideas and direction. You can monitor your users' interactions with each other to generate new ideas and directions for your brand's marketing strategy.
Let the community guide you
As you continue to set up your online business, Busines.com gives wise advice that an online community has a lot of insights. Use their insight to your advantage and continue to grow a successful business online.
Take heed of valuable insights from your community members and listen to their needs so you can improve your products and services based on their suggestions.

Despite being an unofficial community of Lego, Lugnet has become a source of information even for Lego themselves. As Lego is marketed towards children, it did not stop A.F.O.L. (Adult Fans of Lego) who share their creations with other fans and collaborate on different projects on the site. In fact, their contributions on Lugnet were so good that it helped Lego expand to different markets with their products.

Because of its rabid fans, Lego was able to establish a working relationship with the users of Lugnet, who continues to provide the company with valuable insights and uses for their products.
Build a viral community
Are you working on building a viral community? If you aren't Forbes recommends focusing on that right away. Viral content taps into an audience's emotions, and it's an excellent way for an audience to tap into your blog and learn more about your products.
According to a study published by Harvard Business Review, viral content tends to be surprising, emotionally complex or extremely positive. Build on this research and incorporate key elements into your content to help your community grow virally.

Be creative and authentic. Tap into emotions — listen to the concerns of the community and talk about real issues that matter to them. At Xehar, we have monthly gatherings called #ConfidentTalk, where we invite the community to have open discussions about topics ranging eating disorders, fitness, health and self-love. Finally, find thought leaders in your community to help expand awareness of your brand.
Generate valuable feedback
A community is more than just socializing online; it's also a way to gather intel on your customers and other people in the industry. BestTechie explains why feedback is valuable below:
Another huge advantage of creating a community is that online businesses can obtain valuable feedback on their site/products/services/etc.

This feedback is so valuable for several reasons:

It is from people that are signed up to the website and engage with it on a regular basis

These people are invested in the website and product and want to help make it better

They are real consumers with genuine opinion, both bad and good
Give up control
Entrepreneur says not to control your community because otherwise, it could backfire. Stay honest and stick to your brand. You don't have to know everything — a community can help you learn so much about you, your company, and how to grow!
You may have built the community and manage it, but you must recognize that it really belongs to the users. As scary as freewheeling customer-to-customer communication can be, take a deep breath and understand that the quickest way to kill a community is to discourage open discussion.

Never delete a post (unless it's spam). Never sanitize negative feedback. Remember that the community can be an invaluable reality check and feedback mechanism. One of the reasons you initiated the community in the first place is because you know don't have all the answers, right?
Don't be an outsider
If you're tempted to be an outside that's understandable, especially since the online world is vast and intimidating. However, Forbes says you're making a big mistake if you choose to be an outsider. Interact with your audience and show them you care, otherwise, it'll be hard to make a business profitable.  
If you're building a community from outside the community, it's not really a community. You can identify people and set the foundations, but you also need to get involved in the community from the inside.

Make sure you're monitoring the conversations in your community. If messages go unanswered or requests go ignored, you will lose members. We follow hashtags and configure our notifications so that we are made aware of new comments and posts. Then we strive to reply quickly to comments, involve our leaders in community conversations, and we don't shy away from reaching out to members using direct messaging, emails or even text messages.

Be sure to follow industry trends so you can share related content. And give your members a behind-the-scenes look at your own company by capturing images and videos that show your employees and business in action.
Maintain your brand image
Even though being active online is exciting, Business.com says you still must maintain a positive brand image. At any time you feel this is in jeopardy you should take a step back and reevaluate what is going wrong.
Your brand represents something in the industry. And you need to maintain your brand images in your community. Therefore, you need to get capable people who will moderate your community and maintain your brand image.

Moderators will be responsible for approving posts and submissions, banning members if needed be, and maintain a healthy relationship with your brand and members. By following the SEE method, they will add value to your business.

Support Knowledge Exchange: Allow users to disseminate information that will provide value to new and old members alike that are in line with your missions and goals.

Encourage Others To Be Visible Online: Come up with ways on how to engage with different types of users to help build a vibrant community.

Enable Access to Tools and Resources: Provide members a place to not only learn from other people and share their experiences with them but also point them to valuable resources to expedite their growth and success.

Moderators who possess these qualities will be able to usher the best practices of building an online community, most of which are already mentioned as examples above.
We hope the online community enhances your business' success; we'd love to support you as you continue to build a profitable business. Join us during our free webinar training and learn how to turn your online company into a successful powerhouse.
Sources: BestTechie, Entrepreneur, Business.com, Forbes
CHALLENGE Yourself to Profit!
Free Download: Build Your Profit-Generating Online Business With This Free Blueprint
Sign Up, follow the easy steps and You'll get the tactics, strategies & techniques needed to create your online profit stream. It's free!
Free Download:
"Download The 21 Days To Profit Blueprint 100% FREE… and Discover The Single Most Profitable Niche Market Selection Technique"
All new plug and play blueprint builds
profitable Internet businesses in record time…