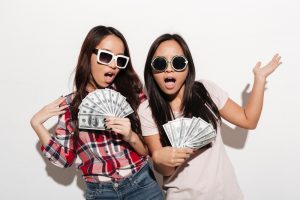 As an online business owner, it's imperative to always be on the lookout for new ways to make a profit. What many don't realize, however, is that creating a business from their business can be one of the best sources of finding hidden benefits. The exciting reality is that most companies have an endless amount of ways of increasing profit they haven't discovered yet. Below are nine profit-boosting actions — and there's more in our free webinar training — to take without having to spend extra money. 
1. Learn new skills 
Inc. recommends learning new skills, which might seem obvious, but there are a lot of ways you can benefit from consistently working on your skillset. 
Consider learning a new skill or adding to the knowledge that you already have. For instance, you could pick up some new IT skills like application virtualization with an online course. You could also improve your public speaking and leadership skills by joining a club such as Toastmasters International.
2.  Focus on finding new customers daily
You should always be on the hunt for new customers as Due reminds business owners. Get creative and reach out to them on social media and think of other ways to reach out to new, potential customers. 
You should be spending the majority of your time finding and talking to new customers. You'll want to network, attend events, set up sales calls, and send cold pitches.

It will seem like a lot of work at first, but it's the best way to start generating the revenue you need. Whenever you're tempted to do mundane tasks, work on finding new customers instead. Skip organizing your filing cabinet, reworking your business logo, checking your email, or updating the content on your website. Just don't.
3. Create effective advertisements
Are your advertisements working? Due says you should also focus on developing effective ads. Advertisements will help new audiences learn about your business and hopefully convert them into customers.  
All products and services require different marketing strategies. If your product is something that is appealing to a large group of people, consider advertising with digital coupons or with Facebook ads.

If your product only appeals to a small niche market you might want to leverage your email list more to boost conversions.

Start with one advertising method, then feel free to explore others to test things out. If you start out doing 10 things at once, you won't have any idea what works and what doesn't so be sure to pace yourself.
Inc. elaborates more as to why creating effective advertisements can be a huge benefit to your online business now and in the future: 
If you keep a website that receives a lot of traffic, partnering with a similar company–although not a competitor–can be advantageous. For example, if you own a business that specializes in athletic shoes, you could profit by having advertisements on your website for other athletic gear. Thomas Jefferson supposedly said, "The man who stops advertising to save money is like the man who stops the clock to save time."

Zac Johnson, a friend of mine taught me this a few years ago. He said "if you're good at marketing online, you'll learn quick that paying for customer is crucial to scaling your business online." Zac is famous for making almost $1 million online in a matter of 4 months using such methods.
4. Add valuable services and products 
It's going to be hard to sell your products if your products and services aren't helpful. The Balance Small Business suggests adding value to your products so that customers will be more willing to buy them.  
Including value-added services or products is another great business move. Some examples are a carpet cleaner selling bottles of spot remover, a store selling kitchenware offering cooking lessons, or a financial services firm offering a seminar on investment strategies during tough economic times. Another example includes a farm offering a delivery service (for a fee) for the produce it sells. These are all examples of adding value-added products that customers and clients might be willing to pay money for.

Make more money by examining your products and services and brainstorming additional services or products that your customers might be interested in. Then choose the one you think will make the most money for your business and test it.
5. Lead conversion
Brian Tracy reminds us of how important it is to convert leads. Without conversions, it's going to be hard to make any money, which is why you should always focus on new techniques to try. In time your hard work should pay off, and customers will get hooked on your products and services. 
The process by which you convert leads into paying customers. This is the measure of the effectiveness of your sales efforts. If you can increase your conversion rate from one out of ten to two out of ten, you can double your sales and increase profits.

Improving your ability to sell and convert interested prospects into paying customers is one of the most important things you can do. And there is no replacement for ongoing sales training, both for you and for every single person who speaks to customers, either live or on the phone.

Look at every key result area in your sales process and seek ways to improve a little bit in each area. A small improvement in each key area can lead to an enormous improvement in overall sales results.
6. Referrals 
Inc. says that references are another way to get more money. Think about it — if existing customers recommend your business to their friends, then your customers will continue to grow. Try to generate as many referrals as possible. You gather references and display them on Facebook, social media, and similar sites. 
Generating revenue from clients that already know, like, and trust your brand is much more cost-effective than spending money acquiring new customers. If you provide clients with a superior experience, they'll want to do business with you in the future and will likely send referrals your way. Almost any business can implement a customer referral program by offering current customers products or services for referring new customers or clients.

Referrals are 100 percent how I've been growing my online invoicing company Due. These are by far the best ways to exponentially grow your business year over year.
7. Increase pricing
Another technique you can try, according to Inc., is increasing your product pricing. Add value to existing products and improve the wording on your website, etc. to make more money.  
If you bill hourly, review your billing rates and push them higher.  If you charge per product, look for ways you can command a higher price.  Could you bungle more value into a package? Improve your marketing and sales scripting to effectively sell at a higher price?  Or could you just boldly increase your pricing? Most businesses set their prices when their business was first launched, and since they were so hungry for business, they set pricing levels low. Over time, the business likely only made nominal increases to pricing every few years, but rarely did the owner ever sit down and fundamentally rethink his or her pricing model. Well take a close look at your pricing now.
8. Don't waste time on low-value activities 
Always be looking for ways to use your time wisely, as Small Business Trends suggests. Nothing is more frustrating than realizing you've been wasting all your time on activities that aren't benefiting your business. 
Once you know what your time is worth, you can focus more of your time on the things that actually drive results to your business. That means cutting out the things that don't add much in the way of value.

Pillar adds, "Running a small business is an all-encompassing world — once the company starts to grow, the biggest mistake people make is spending too much time on essential, but low-value activities. A great example is things like payroll, accounting, invoicing, scheduling — all activities that are essential, but can often consume way too much time for a business owner, the employees, and their office staff."
9. Be a hard negotiator 
Inc. urges small businesses to be a hard negotiator, and if you plan to make purchases for your business, try to get the best possible terms and price you can. 
Take the time to plan out your negotiation strategically.  Create competition for your dollars. Create a list of concessions you want, with extras for you to trade off.  Research the market to better understand the best deal you can expect. Even hire an experienced negotiator to help you make the purchase on the best price and terms you can.  If the asset you're buying for your business is large enough, the ROI on your negotiation work can be immense.
Join us during our next free webinar training to learn how to expand or start your online business and make a profit! 
Sources: Inc., Inc., Brian Tracy, The Balance Small Business, Small Business Trends, Due  
CHALLENGE Yourself to Profit!
Free Download: Build Your Profit-Generating Online Business With This Free Blueprint
Sign Up, follow the easy steps and You'll get the tactics, strategies & techniques needed to create your online profit stream. It's free!