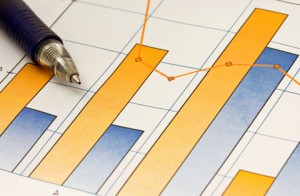 Whether starting a new business or having been in a business for a while, it is a must to keep up on trends.  A fad is different than a trend.  Fads come and go but a trend can last a long-time in business and your competitors are paying attention.  So how do you stay ahead of the curve?  One of the best ways is reading and conducting research.  Research takes time and that is part of the game.  That being said, saving time in the process where you can gives you extra hours to focus on your business.
We chose our 8 favorites out of 10 trends listed in an informative article from Forbes:
-The Best Companies Will Tightly Integrate Content Marketing Into Their Sales Process

When you are looking to make a purchase, how much research do you do on your own compared to the information you rely on getting from salespeople? Consumers value impartial input. When the customer goes silent in the middle of the sale process, it used to signal that something was wrong. Today, it often means they are doing their own research. You have two options: 1) Provide valuable, impartial content to support their research, or 2) Allow your customer to get their information from other sources.

-Top Performing Companies Will Focus On Connecting Customers

In discussions with industry leaders like Seth Godin and Clay Hebert(among many others), it has become clear that we are in a Connection Economy. The connection economy rewards value created by building relationships and creating connections, rather than building assets by industrialism.
-Smart Businesses Will Shift From Complaining About To Embracing Millennials

The largest group of individuals, according to the Census Bureau is people in their 20's (80 million). This group, often categorized as Millennials, now represents the largest customer and employee segment. They are also soon to be the largest business owner segment. From 1947 to 2010, Baby Boomers represented the largest segment of the population.
For younger entrepreneurs this seems obvious.  For some entrepreneurs in other generations, this is important.  Every generation has the media portrayals that kind of define them by this or that.  However, one thing that is undeniableis that millenials have social media on lock down.  They use it way more than other generations, and instead of only focusing on a handshake and traditional marketing, this needs to be recognized.
-Innovative Organizations Will Invest In Mentoring And Engagement For Remote Employees

As more businesses employ telecommuting strategies, it is easy to overlook employee development and training. Top performing companies will make a commitment to electronic tools to teach, monitor, and even mentor team members regardless of physical location. These tools will enable team members to learn on their own schedule and get on-demand support whether it be technical issues, strategy, or sales tactics.

This type of career development will lead to more engaged employees, and will help to improve recruitment of millennials who tend to value skills development. This will extend beyond just learning, but will provide tools to verify concepts, tie to additional clarification, and will track and report on progress to validate the investment.
These are awesome tips as they will increase productivity for everyone in the company.
-Leaders Will Invest In A Corporate Culture Of Customer Service To Grow Revenue

According to NY Times Bestselling Author, Jay Baer, "Globally, we spend $500 billion on marketing each year, and $9 billion on customer service. This is despite the fact that we know that customer retention is the quickest way to profit growth. Smart companies are starting to embrace the notion that customer experience and customer service IS the new marketing, as Walker research says that by 2020 customer experience will be more important than price for B2B purchasers."

-Leading Companies Will Measure And Deliver Results Not Just Solutions

Customers are sick of investing in solutions that do not deliver the intended results. Top performing companies will invest in an approach to ensure success of each project for each customer. Doing so will lead to high customer satisfaction, and repeat and referral business.

– Creative Businesses Will Introduce Fun And Games To Engage Customers And Employees

One way creative businesses will achieve better engagement is through gamification. Whether it be in the form of electronic games, or traditional games, the idea is to make activities fun and engaging. Let's face it, would you rather do something fun, or boring? In my business, for years we would work to get teams to embrace role-plays to develop sales skills.
The "gamification" of the workplace can be a fun way to encourage production and get feedback while making it fun.
There are a lot of tools you can use for free or inexpensively to start the process.
-Rapid Growth Companies Will Invest in Developing "Selling/Solving" Skills For Non-Salespeople
This is so true.  Salespeople have to solve how to get a sale.  Other employees have their skill sets and areas of focus.  However, many of them are not solve-minded in their activities.  Having  this mind set for all departments, marketing, sales, customer service etc. is smart!
You can read the full list from Forbes here.
CHALLENGE Yourself to Profit!
Free Download: Build Your Profit-Generating Online Business With This Free Blueprint
Sign Up, follow the easy steps and You'll get the tactics, strategies & techniques needed to create your online profit stream. It's free!
Free Download:
"Download The 21 Days To Profit Blueprint 100% FREE… and Discover The Single Most Profitable Niche Market Selection Technique"
All new plug and play blueprint builds
profitable Internet businesses in record time…