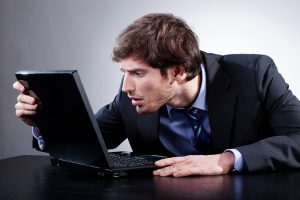 One of the most significant issues brand-new online business owners face is having a lack of traffic on their website. If a site doesn't get any traffic then generating sales isn't possible. And without traffic, it's next to impossible to see how a sale process is going. Rolling out a traffic campaign before testing a site to make sure it converts visitors into buyers it's possible to lose money and not get a good start on a business. That's why getting traffic is critical. However, it's not always easy. Luckily we offer some tips both in our free webinar training and in this blog article! Before long it'll be much easier to test a sales process because you'll have more traffic on your site. Keep reading to learn some ways to get more eyes on a website.
Optimize Your Landing Page
How's your landing page looking? If there are ways you can improve it, we say go for it because that will help your traffic improve tremendously. Crazy Egg offers specific ideas on how to enhance your landing page and thus make it appealing to potential customers.
Now we're getting to more specifics. Your landing pages, by definition, are where many of your conversions will occur. They're designed to convince visitors to sign up for your email list, download a lead magnet, start a free trial, or buy your latest product or service.

Start by optimizing based on what you know about your audience.

Demographics
Pain points
Goals
Facility with language
Motivators
Objections
Taking these things into account, design your landing pages to appeal to your target audience, overcome their objections, hit their pain points, and show you understand their goals.

That's not the end of the process, but we'll get into the testing phase in a minute.
Test Your Site
Of course, you need traffic before testing your site, and luckily Entrepreneur also offers a few tips on how to get traffic on your website if you are new to setting up a business online. After you start getting traffic, there are a few things you can do to test your site and get the traffic, and eventually conversions rolling.
As you may already know, there are an infinite number of things you can test on your site to help you increase sales. From layout to copy to design, there are limitless combinations of changes that may improve your visitor-to-sale conversion rate. But what's "enough" when you're just starting out? What elements should you focus on testing before rolling out your traffic campaign?

My advice is to stick to the basics. Focus on testing your:

Salescopy, especially your headline, benefits, guarantee and call to action
Order process, which needs to be simple enough for a novice web user to place an order
Opt-in offer, so you can determine if you're successfully capturing your visitors' contact information
Site navigation, so you can figure out how many clicks it takes to buy. Ideally it should take less than three.
These are the four critical aspects of your sales process that need to be tested before you start driving traffic. Later on, once you've generated sales and have some steady traffic, you can move on to testing other parts of your site.

Of course, all this talk of testing your new site raises one big question: How can you test without traffic? Because if you're just getting started, chances are good that your website doesn't get much traffic yet.

The solution is simple: Buy traffic through PPC search engines. Pay-per-click search engines are a lot like auctions–they allow you to bid for top-ranking positions under keywords of your choice. For each visitor who searches the keyword(s) you bid on and then clicks through to your site, you pay whatever you bid. Prices typically range from five cents to a few dollars per click-through for popular keywords.
Add Social Buttons
Not all readers will share your content right away, but you can certainly make it easier for them to share your content by implementing social sharing buttons near or within your blog post as Forbes recommends.
Don't assume that your readers will take the initiative to share your content on their own. Instead, make it easy for your site to accrue more visitors from social networking sites by adding social sharing buttons to your company's blog posts.
Pay Attention to Popular Social Media Networks
Forbes also says we should pay attention to up and coming social networks such as Instagram and Pinterest. Companies should also observe whether a social site seems to be going out or becoming popular again. Use these sites to your advantage when growing your website traffic.
Newer social networks like Tumblr and Pinterest are sprouting up all the time. Because there can be a significant "first adopter" advantage to the people that establish a presence on these sites early on, keep an eye out for these future opportunities.
Make Friends Online
Don't forget about networking – Fizzle says it'll help you and your website succeed! Linking out to other sites that you appreciate is one way to get new visitors to visit your website, and another technique is to create a "Follow Friday" or similar post once a week.
The most consistent source of highly desirable visitors you can tap into are links for other respected sites in your niche. To attract these links on a regular basis, you need to 1) create remarkable link-worthy content and 2) make friends with other great content creators who could link to you. Just don't make connecting with people online harder than it actually is.
Link out freely to content you admire and think your audience would appreciate. Linking out is one of the best ways to get noticed and start making friends online. Make sure you include the name of the site or content author you're linking to increase the chances of the author learning about your link.
Try creating a "follow friday" or "link love wednesday" type of post on a regular basis. It's a great way to get noticed, make friends and share useful content with your audience.
Remarketing
If you've already run a few ads on your site, then that's great because you can use that information to target customers again. A remarketing ad will target consumers who have visited your site before, prompting them to return to buy something from your site. Crazy Egg elaborates more about this below:
Sometimes, you have to spend a little cash if you want to figure out how to convert website visitors into customers. The information you gather from paid ads might help make your non-paid marketing efforts more effective.

Remarketing is one prime example.

A remarketing ad is an advertisement that displays for consumers who have interacted with your website in some way on a previous occasion. For instance, a consumer discovers one of your blog posts via Google search, then visits Facebook and sees an ad for your product.

It sounds silly, but it works. According to WordStream, remarketing ad impressions positively correlate with conversions. In other words, more impressions equal more conversions.

You can run remarketing ads through many channels. Test two or three to figure out which ones yield the best conversion rates on your website traffic.
Business Cards
Business cards you say?! Yes, even though they may sound "old fashioned," Small Business Trends argues that a business card can still work. You may find someone giving you an old fashioned call after pulling your business card out of their briefcase or purse. Hey, you never know how something as simple as a business card can improve your online business and pull in more traffic.
Good old-fashioned business cards are by no means dead and buried. Handing out business cards with details of your site's URL printed on them at every opportunity to lure prospects to your site, is one of the most cost-effective offline marketing strategies.
Keep Them Coming Back
Want to hear even more incredible ways to get more eyes on your website? Fizzle offers some stellar advice, which is captivating your audience, creating a welcome email, and optimizing your email sign-up, among others.
The best audience is a captive one. Instead of constantly relying on other sources of traffic, create your own by getting your visitors to subscribe for updates from you (focus on email first, social media second).
Directly ask people to subscribe once in a while. Tell 'em what's in it for them.
Create special subscriber-only content.
In your welcome email for new subscribers, point them to your social media profiles so they can connect with you in different ways.
Optimize the heck out of your email sign-up offer. Try placing email sign-up boxes in different places (in your header, sidebar, within posts, end of posts or footer). Try changing the wording, button label, call to action and offer. See what works best over time. Just keep the best interests of your audience in mind and don't do anything you don't appreciate yourself.
Everyone wants to get more eyes on their website when they start an online business, and we can help you get there. Join us for our next free webinar training to learn the scoop on how you can leverage your traffic — or get more traffic — for a profitable and successful online business.
Sources: Entrepreneur, Forbes, Crazy Egg, Fizzle, Small Business Trends