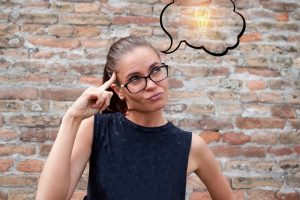 A credit score plays a huge role. It can determine the success of a business. A company's credit score can help creditors, suppliers, and more to decide whether a business will pay their bills by the due date. However, understanding just how vital business credit is just the beginning. It's vital to learn ways to improve a credit score, and below are a few ideas on how to accomplish that.
Before we jump into ways on how to improve a credit score, Expedia mentions that there's no guarantee the following methods will improve a credit score, but it doesn't hurt to try because these methods may improve business credit over time.
First, realize that credit scores are complex statistical models for predicting credit risk. There is no guaranteed way to improve a business credit score, but there are a few steps you can take to ensure that your business credit report reflects the best possible score for your situation.
Also, Credit Signal recommends that even if you have a small business, you should still consider establishing business credit early on. Do this so you can build business credit as quickly as possible:
There can be advantages to establishing business credit early:


It can help protect your personal credit
It can help build your credibility
It can help you appear more lendable
Now let's consider some excellent ways on how you can improve your business's credit:
Establish Business Credit
Before taking steps to improve your credit, you should first find out what your credit score is and whether or not your business has established credit. Credit Karma goes into the steps to take below:
If you didn't find anything when you went to check your business's credit reports, it's possible that your business hasn't established any credit yet.

This might happen if you use a personal credit card for your business's expenses, as your payments will only wind up on your personal credit reports.

Although some business-scoring models can generate a business credit score based on your business and personal credit history and other business financial information, others rely solely on information related to your business.

To establish business credit, you may first need to take the following steps:

Incorporate your business or form an LLC (limited liability company). This ensures your personal and business identities will be separate.

Get a federal employer identification number (EIN). This is a free service offered by the IRS, and it also serves to identify you as a business entity. Apply for an EIN here.

Open a business bank account. Make sure you use your legal business name.

Get a dedicated business phone line. You'll also want to make sure it's listed under your legal business name.

Register with Dun & Bradstreet to get a D-U-N-S Number. This is a nine-digit number used to identify each physical location of your business. It's free for all businesses required to register with the federal government for contracts or grants. Get your D-U-N-S number here.
Keep Information Current with Credit Bureaus
When it comes to building business credit, one of the first things you should consider is making sure your information is current with all the credit bureaus.
There are several credit bureaus that collect data and create business credit scores, including Dun & Bradstreet, Experian and Equifax. But compared with personal credit scores, which follow the standards set by Fair Isaac Corp. to produce a standard FICO score, business credit scores are much less streamlined. Each business credit bureau has a different formula for calculating scores, and different lenders report different types of data, says Gavin Harding, a senior business consultant at Experian.
Create Trade Lines With Suppliers
Establishing trade lines with suppliers is an excellent way to build business credit. After a while, it can boost your credit score thanks to a trade agreement. Nerdwallet has more on this below:
If you buy supplies, ingredients or other materials from third-party vendors, those purchases could help build your business credit. Many suppliers extend trade credit, which means they allow you to pay several days or weeks after you receive the inventory. If you have this type of accounts-payable relationship, ask your supplier to report your payments to a business credit bureau. Your business credit score will get a boost as long as you stick to the terms of the trade agreement.

You need at least three trade lines to get a Dun & Bradstreet Paydex score, which measures past payment history. Even if you don't work with a lot of suppliers, Colley suggests setting up trade lines with any small vendor, such as your water or office supplies distributor. If those vendors don't report to a credit bureau, you can list them as a trade reference on your account, and Dun & Bradstreet will follow up to collect your trade data, Colley says.
Manage Cash Flow With Business Credit
Credit Karma also reports that another way to build a company's credit is by managing your cash flow. Decide on which credit card is a good fit for your business and take advantage of its potential low-interest rates.
One potential benefit of building your business's credit is you may become eligible for lower rates and better terms with vendors. Both of these can help you manage your cash flow — the lifeblood of many businesses.

You can also use a business credit card to manage your cash flow. "Credit cards may offer fast and flexible financing at interest rates lower than other types of quick funding, such as merchant cash advances," says Detweiler. "The key is to make sure the overall cost (including interest paid) will result in a profit for the business."
Open a Few Credit Accounts
If you're wondering how many credit accounts you should open for your business, Investopedia recommends at least having a couple, if not more. Build a business's credit, and there may be other opportunities.
No credit doesn't necessarily mean good credit. In fact, having no credit makes it impossible for future creditors to accurately assess your business' creditworthiness. You should have at least 1 or 2 sources of business credit, such as a business loan or business credit card. (See article: The Pros And Cons Of Small Business Credit Cards.)

If you're having difficulty qualifying for a traditional commercial loan at first because of a low personal credit score, there are other options such as short-term alternative lenders and peer-to-peer lenders. At the very least, apply for a business store credit card, such as a Walmart or Staples credit card. (To find out more about peer-to-peer lending as a financing option, see article: Peer-To-Peer Lending Breaks Down Financial Borders.)

Once you've opened a couple business accounts, it will be easier to get more credit in the future.

If you open a business credit card, but aren't using it that much, Experian still recommends that you keep the account open if you have a good relationship with the lender. The reason is that this increases your overall debt availability, which in turn increases your business credit.
Have a Fund Safety Net
Do you have a safety net in place in case something doesn't work out with your business? It never hurts to be prepared, and the best way to do that is by preparing for scenarios that hopefully won't happen, but could happen. The Balance has more on this:
A financial safety net is not one savings account or insurance policy, but rather a comprehensive portfolio of risk-reducing measures. A financial safety net is meant to protect you and your family, at least in part, from losing your financial security or derailing your long-term financial goals because of some unexpected event like a catastrophic illness or other personal tragedy. Though you cannot insure against everything, nor should you try, here are some of the best and most cost-effective measures you can take to begin to build your personal financial safety net.
Set up a Legal Entity
If you're going to build business credit, it's essential to have a legal entity. A business must be separate from personal finances, and CardRates further explains why this is essential.
It is critical for you to set up a legal entity for your business and to separate your personal life as much as possible from your business. You can accomplish this by simply incorporating your company. Rather than use a sole proprietorship structure, which keeps your personal finances connected to the business finances, opt for a corporate structure like a C corp, S corp, or LLC (Limited Liability Company).

Financial institutions are much more likely to provide credit to an entity that has a stringent legal and tax structure. When you have this legal entity in place, you will need to get an Employer Identification Number (EIN) for your business. This provides a way to further separate you and your Social Security Number (SSN) from your company.

The Small Business Administration (SBA) and Internal Revenue Service (IRS) provide great resources to help you accomplish this task, and the information is online.
Sources: Nerdwallet, Experian, Credit Karma, Investopedia, The Balance, CardRates, Credit Signal
CHALLENGE Yourself to Profit!
Free Download: Build Your Profit-Generating Online Business With This Free Blueprint
Sign Up, follow the easy steps and You'll get the tactics, strategies & techniques needed to create your online profit stream. It's free!
Free Download:
"Download The 21 Days To Profit Blueprint 100% FREE… and Discover The Single Most Profitable Niche Market Selection Technique"
All new plug and play blueprint builds
profitable Internet businesses in record time…