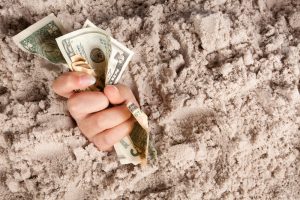 Facebook has a massive role in the success of a business. It offers a way for a brand to connect with customers, update existing customers, and share information about upcoming products and business activities. But Facebook's constant changes have made it harder to reach an audience, leading to companies feeling confused about which techniques to utilize. Some companies are experiencing a decline in traffic when not investing in Facebook advertising, but there are still many hacks to try that can help revive dying traffic. Organic reach is essential, and whether you choose to target your audience through advertising or organically, there are always new techniques you can implement to win over customers.
Preferred audience targeting can help because according to Inc., it can help you identify a specific segment of the population based on your niche. This is important to utilize to ensure that your targeted audience sees your posts.
If you aren't using preferred audience targeting, then you're missing out on an exceptional opportunity to reclaim some organic reach.

Preferred audience targeting allows you to identify a specific segment of the population (by age, gender, location, language, interests, etc.) and increase the odds that people in that niche will be exposed to your content in their news feed. The setting uses your selected criteria to help make sure your posts get seen by the right people.

Best of all, this service is free, and it helps get your content in front of users who are most likely to engage with the post. Plus, you can use the feature to target fans of your competitors', which can give you access to people who are already interested in products like yours.
However, even if you target your audience through Facebook advertising, don't make your audience too broad. If you make an audience too broad, then your ads may get lost in the sea of Facebook users. There's a delicate balance between targeting your audience and targeting too many people. That's why Shopify recommends narrowing an audience down.
A common mistake with paid advertising, regardless of platform, is going too broad with the audiences we choose to target.

You might think everyone is a potential customer, but what you're paying for is the people your ads reach. Why pay to reach the wrong people?

A potential audience that's between 500K to 1.5 million is often a good size to start with for many ecommerce businesses.

If your audience is too big, try narrowing it with interests that your main audience "must also match for". If it's too small, try adding interests to create a larger pool of users until you find your sweet spot.
Making your content into unicorn content is what's going to make a difference, at least, that's what Wordstream says. To turn your content into a "unicorn," you're going to have to implement some strategies, which Wordstream discusses below. Hint: Testing has a lot to do with how posts perform on Twitter.
The Unicorn Detector Pyramid Scheme is the process you can use to separate your content unicorns from the donkeys.

What is a content unicorn? Well, content becomes a unicorn when it is clearly among the top 1 to 2 percent of all of your content. These are your most rare and beautiful pieces of content that attract the most shares, engagement, and views.

A content donkey, on the other hand, doesn't stand out at all. At most, it's average. Ninety-eight percent of your content will be donkeys that get average engagement – again, less than 1 percent is the average organic engagement on Facebook, which is insanely low, right?

To raise your organic engagement rates on Facebook, you need to post fewer, but better updates. You can test out your content organically on Twitter. Here's how it works.

Post lots of stuff on Twitter – somewhere around 20 tweets per day. But imagine that every tweet has been infected with a virus, one that will ultimately kill them without the antidote within less than 24 hours.

The only cure for these infected tweets? They need to get a significant number of retweets, clicks, likes, and replies.

Examine your top tweets in Twitter Analytics. Those tweets with the most engagement – your top 5 or 10 percent – have survived!

Your content that got the most engagement on Twitter is also highly likely to generate similar engagement on Facebook.
Posting video content is another way to boost up your audience's engagement and also help you get noticed by Facebook. Plus, as Inc. points out, posting quality videos that align with your vision will set you apart from competitors.
Video has quickly become king on Facebook, especially if you want to engage your audience. These posts outpace all other content, including photos and links (whose engagement rates are falling), even on pages that don't traditionally rely on video.

If you want to increase your organic reach, then engagement is your friend. While Facebook favors those who pay for advertising, the algorithms also favor pages that perform well in the engagement realm.

As an added bonus, video can even help set you apart from your competitors, especially if they haven't embraced this form of post. So, if you want to connect with new potential customers and generate more organic reach, you need to post high-quality videos.

It is important to note that not all Facebook video is created equal, so you still need to make sure your content is solid.
Forbes recommends tailoring your landing page to Facebook-based viewers. Many companies may get fixated on Facebook ads, but it doesn't have to end there. Taking advantage of Google search is just as important and when done effectively can help your brand take off.
A Facebook ad campaign does not end with Facebook. It can be easy to forget, but the audience that clicks to your page from a Facebook ad is distinctly different from one that arrives via Google search.

Google ads and Facebook ads generate drastically different types of traffic. While a Google searcher is often actively looking to buy, Facebook users are more often in "browse mode," meaning they are further from making a purchasing decision.

While the initial goal is naturally to drive clicks back to your site, a poorly optimized landing page will result in every cent of your Facebook advertising budget going down the drain. By monitoring and optimizing your campaign to approach a defined metric or conversion rate, you can build a follow-up campaign that is prebuilt for the audiences that were most engaged in the initial run.
Are you impatient about results? If you are, maybe it's time to take a step back and realize that all of your efforts may take some time to pay off. Shopify has more thoughts on this topic:
With any kind of paid advertising, it can feel like you're losing money if you're not getting any results right away. Sometimes you may feel compelled to take control of your ads and tweak things to "optimize" them so they can perform better as soon as possible.

But in the beginning especially, gathering data and insight is key.  

That's why it's important to have a clear idea of how much you're actually willing to spend to get one customer.

Let's say your cost of goods is $17 and you're selling the product for $50. That gives you around $33 to spend on acquiring a customer to break even. Be willing to go beyond that with your budget in the beginning as you test your audience and ads.

Try not to make any decisions about your ads, like pausing or tweaking them, until you've reached 1000 people. At that point you've got enough data to at least learn something from your ads' performance, even if they don't get any sales.

The other way that impatience ends up harming your performance is when you don't give Facebook the opportunity to learn over time. If you haven't installed your Facebook Pixel (which is super easy to do on your Shopify store), you should definitely do so. Facebook's advertising platform uses the Pixel to track and learn based on performance data to improve its targeting.

For example, if you set your Campaign's objective to optimize based on purchases at the start, Facebook may not know what a "purchasing" customer looks like when you've had zero sales. But as you rack up more purchases, that data set becomes better informed.
Facebook has a "secret" psychology, and it's one you should learn if you're going to target your audience effectively. Dreamgrow says it's all about creating likable content that will catch the attention of potential and current customers. It may take some experimenting, but once you find the "sweet spot" for your audience, you should continue to use those strategies to hold their attention.
Facebook is so attractive because of the psychological factors involved with it create addiction. Every major activity on Facebook – posting, sharing, liking, commenting taps the pleasure center of our brain. The rewarding feelings of social acceptance and other tangible and intangible benefits make Facebook a favorite destination for increasing fan base and driving Facebook traffic organically.

A blogger should know what makes others happy, honored, privileged, and benefitted in practical means. People want to be motivated, so bloggers should satisfy any of the reasons that improve privacy and quality of social media experience for fans, friends, and acquaintances.

The Pew Research Center conducted a survey on the social media lives of Americans and found that 44% of Facebook users "Like" content posted by their friends at least once in a day, and 29% doing that several times a day. This activity shows that maintaining contact with a friend or an acquaintance, create virtual empathy which has positive implications.

Let's look at the type of posts that are most 'likable' and 'shareable' to the majority of Facebook users, irrespective of the verticals they are from.

Fun-filling posts for entertainment
Common Event related posts
Incentive or offer related posts
Giveaway or awards related posts
Posts with shareable quotes for motivation
Invitation posts

The bottom line is – whether you write an excellent piece of article, design an infographic, or create an interactive video for your website or blog, it must have the "Like"-able factor for your social media audience. The perceived value from a post is what matters to a user in any social media.
Sources: Inc., Wordstream, Forbes, Shopify, Dreamgrow
CHALLENGE Yourself to Profit!
Free Download: Build Your Profit-Generating Online Business With This Free Blueprint
Sign Up, follow the easy steps and You'll get the tactics, strategies & techniques needed to create your online profit stream. It's free!
Free Download:
"Download The 21 Days To Profit Blueprint 100% FREE… and Discover The Single Most Profitable Niche Market Selection Technique"
All new plug and play blueprint builds
profitable Internet businesses in record time…