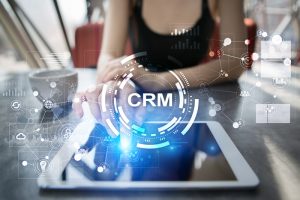 Having satisfied customers is a vital component of running a profitable and successful online business. Customers expect a lot and a quick response these days. When they have question or concerns, they rely on the company to get back to them. They may also turn to social media, so it's good to manage social media profiles as well. With a new business, it takes a while to get the hang of things, such as catering to customers, but with some guidance from our free webinar training and a strong business plan, you should be in good shape.
Salesforce explains why customer happiness is so vital to business success. Yes, pointing that out is stating the obvious. It's a powerful reminder that customers are the backbone of a business. Do everything to ensure they stay happy.
Customer happiness is the key to business success. This idea isn't anything new or groundbreaking; in fact, customer service is routinely rated by business leaders as being the most important factor in business success. Simply put, customer service is knowing that a satisfied customer is a happy one, and that a happy customer is one that will come back time after time to purchase the products or services you offer. But while most organizations make a conscious effort to keep their clients happy, the truth is that it often just isn't enough.

86% of consumers have stopped doing business with a company after a single negative customer experience, and the overall yearly losses as a result of poor customer service is approximately $537 billion. With numbers such as these, it's obvious that when it comes to offering good customer service, there's always room for improvement.
Always be courteous
Even if a customer upsets you, keep emotion out of it. You're not always going to have a positive experience, and regardless of the situation, be polite and help them find a solution to their problem.  
We live in a very practical world, so we sometimes assume that those we do business with are more focused on getting a good deal than how they're being treated. However, this just is not the case. 70% of buying experiences are based on how the customer feels they are being treated, which means that being friendly and courteous plays a much larger role in the conclusion of your sale than you might have realized.
Respond right away
Part of having a successful business is responding right away instead of sitting on the email for a few days. Entrepreneur says it's unacceptable not to get back to your customers right away. As soon as you see the email, get back to them.
Have you ever submitted a support request online and received an auto response stating that someone will be in touch within 24 to 48 hours? This is completely unacceptable. If your customers have to wait an entire day or two for a response there is a good chance they will find another company to do business with.

Instead of establishing that you will respond within a certain timeframe just implement an internal policy to respond as quickly as possible.
ZenDesk Blog recommends having a system that makes it possible for customers to chat with someone immediately. If you have a new company and don't have time for that, set hours so customers know when they can expect to hear from you.
The most important feature of online customer support is that it gives the customer instant access to the support team. Don't disappoint by not having someone informative and helpful on duty.The entire goal of live chat as a part of the customer support initiative is to allow the customer direct contact with the support team. In essence these queries are more pressing than those communicated via email and should therefore be addressed first.

You could always improve your response and overall chat performance by tracking live chat analytics or hiring more agents. Alternatively, you could create specific operating hours for when your agents will be available to speak to customers.
Focus on resolving the problem
We briefly mentioned this earlier, but customers want a problem solved. That sounds easy enough, but if you don't happen to know how to answer your customer's question, don't hand them off to someone else. Figure out a way to solve their problem to the best of your ability.
When a service agent is unable to quickly resolve a client issue, the first response is often to pass the customer off to another agent. After all, the hope is that the new agent will be better equipped to find a solution. However, transferring the client to another representative is often counter-productive. 26% of consumers have experienced being transferred from agent to agent without any resolution of their problem. This shows the customer that you do not value their time, and that you can't be bothered to try to work with them through a difficult issue. Train your agents to take personal accountability for their clients, and to recognize that issues can be solved much more quickly when they aren't being actively avoided.
Kill them with kindness
Customers will get upset, but Huffington Post recommends defusing an angry customer by doing whatever it takes to put a smile on their face.
Want to quickly defuse an irate customer? Let them know that you are sorry and will do whatever it takes to make them happy. An upset consumer will quickly change his or her tone when they see that the customer service rep is compassionate and willing to do whatever they can to make them happy.

If the request comes through your ticket system attempt to solve the problem before replying and if it comes via live chat try to solve the issue before ending the chat session. When handled correctly that once irate consumer will often turn back to social media to praise the support he or she just received.
Listen to feedback
After your business gets rolling, Salesforce recommends listening to feedback so that you know what is working and what isn't. Customers can tell you a lot about your site and what you need to change, what they like, and many other things. Always listen to your customers!  
Consumers are the ones who are keeping your organization running — it only makes sense that you'd want to hear what they have to say. Customer feedback, both positive and negative, is an invaluable resource. 70% of companies that deliver the best-rated customer experience actively seek out and use customer feedback.
React swiftly on social media
If you interact on social media and customers often comment, Entrepreneur recommends getting back to them right away. It doesn't look very professional if you don't promptly respond to comments, so get back to them as soon as you can. 
Almost half of U.S. consumers ask questions, complain or report satisfaction via social media. You don't need to solve the request through social media — simply reply quickly with a way for them to get fast help. Providing the individual with a dedicated customer-support email address or a link to your customer-support ticketing system will satisfy the initial social-media request and allow your team to properly help the customer.
Know your customers by heart
Overall, LiveChat hits the nail on the head by stating that you should know your customers by heart. Basically the more you know about your customers and keep them happy, the better. Always focus on your customers and discover how you can improve your website. It'll help you improve your site and strive for greatness.
Some customers keep coming back. They like the company, its products and enjoy the way it is doing business. How often do you come back to your favorite pubs or restaurants, where a waitress or a bartender know your name, favorite dish or drink? They will change the channel on the TV for you without asking – because they know that you are really into football, but not a big fan of hockey.

Asking 'How is it going?' opens up a chance of creating that special kind of bond, a series of contacts that later turn into a relationship – where knowledge about customers usually goes far beyond their names – where selling is not an ultimate goal. Returning customers love it and they will keep coming to get more of that and to buy something too.

The key and the ultimate goal is to get to know them as people, not as buyers.
To really identify with your customers stay in tune with their needs. You want your company to succeed and to make it on the web you need to pay attention to all facets of your company. Join us during our free webinar training, and we'll give you some tips and support so you can grow your business.
Sources: Entrepreneur, Salesforce, LiveChat, ZenDesk Blog, Huffington Post
Free Download:
"Download The 21 Days To Profit Blueprint 100% FREE… and Discover The Single Most Profitable Niche Market Selection Technique"
All new plug and play blueprint builds
profitable Internet businesses in record time…
CHALLENGE Yourself to Profit!
Free Download: Build Your Profit-Generating Online Business With This Free Blueprint
Sign Up, follow the easy steps and You'll get the tactics, strategies & techniques needed to create your online profit stream. It's free!