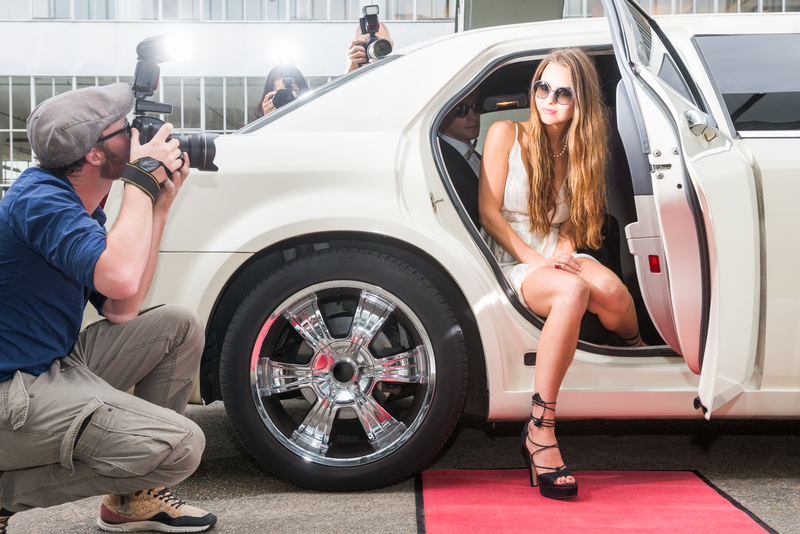 Working hard and not making excuses sounds like common sense, but it can be tough for those new to business to remember. It can be tempting to feel frustrated and give up. However, even if youdon't have a lot of business experience doesn't mean your products can't take you far. Megan Cox didn't allow her lack of knowledge to slow her down in any way. In fact, she believed in her product so much, Shopify tells us, that she poured all of her savings into Wink—a naturally-derived oil designed to promote regrowth of lashes and brows. Her hard work paid off. Today her brand Amalie has six-figure sales, a ton of incredible press, and products that sell out shortly after they're released.
Megan tested her new formulation on friends, with positive results. They encouraged her to sell the product. "I didn't have any money or experience," she said (unless you count her born-with-it entrepreneurial spirit).

"I started selling things at a really young age. The first time I got in trouble in the playground was for selling things. It's my personality and was always my dream. I didn't really realize that for a while, though."

Her initial investment was exactly $1812 (a 10th of Tarte's original startup costs). It was every penny she had. Not allowing her meagre investment to hold her back, she incorporated the business for $700, bought 500 bottles and a few thousand boxes, and paid for her first month on Shopify. She had $6 left to her name.

Though a business major, she soon found that the skills learned in class did not actually prepare her for launching her own business.

"When I told my parents that I had a class where we learned how to write memos and emails, they were like, 'That's what we're paying for!?' That's literally the only practical thing I learned in school that I've been able to apply to my business. Although, it taught me how to push boundaries and to be humble—meeting people who were so insanely smart makes you realize that you can't ever be completely certain of yourself. You just have to keep working hard. MIT made me hungry in a way. That's helpful for entrepreneurship."
Hire the Best Employees
To have a successful health and beauty business, it's not all about the owner; it's also about hired employees too. That's why it's so important to hire the best employees and communicate well with them. It may take some time for them to get used to company practices and standards, but once you have a dedicated employee, they can help you grow and hold onto a loyal customer base. The Guardian agrees with this sentiment below:
"Beauty businesses succeed through great customer service, so friendly and reliable staff are vital. Our panel had valuable advice about taking on new recruits as your business grows, and they favoured traditional recruitment methods. For example, Robson doesn't recommend recruiting your biggest Facebook fans: "It's the quiet hard-working ones who are not on social networks who have turned out to be the most loyal and long lasting employees."

Planning, persistence and addressing any worries you may have at interview stage can help prevent future problems. Katie Cropton, who recently opened her hair salon Cherry Bomb, recommended doing a trade test with the most promising applicants.

There were mixed thoughts on taking staff straight from training. Dattu said "attitude and work ethic cannot be taught and in my experience is critical". Hoy added that colleges are a great source of fresh talent, but "newbies" require further training. "Realise you have to dedicate two years to them," she said. This includes in-house training, mentoring and teaching them how to work in a salon."
Decide on a Few Products You're Passionate About
Instead of focusing on a lot of products, start with just a few. That way you won't feel overwhelmed, and you can focus on connecting your audience with a few favorite products at a time. Check out CK Marketing's tips on why at first just starting with just a few products is the way to go.
"To avoid to scatter your time and marketing budget too much, it's not the best idea to promote "all" the different products. Instead pick 1 or 2 products (or product categories) to focus on as your main product(-s) to market and sell.

Pick products you feel passionate about, that you are interested in and that you personally want to use and can benefit from.

This is also a great opportunity for you to create your own personal "Product Story". A product testimonial you can share with your family, friends and other people as well.

=> If you e.g. want to lose some weight and get fit, then choose to focus on the company's weight loss products. Buy the weight loss products, start using them and write down your weight and measurements in a journal to keep track of your improvements and share your results!

If your company do weight loss competitions, sign up for it and try to get someone in your family or a friend to do it with you.

When you and your family member or friend(-s) have reached your weight loss and fitness goals, you have great testimonials to share and tell other friends and potential customers.

=> If you're passionate about makeup and skin care, then buy those products, use them and share what you love about them, the results you get and how they make you feel.

Take before and after pics and share on Social Media. I'm also sure that you have friends who will be happy to act as models for you so that you can demonstrate how great the products are, how your skin care products and makeup can make them feel and look their best!

=> If you're interested in anti-aging and age reversal, aging without the typical health problems associated with aging – then go for those products. Buy and use them, then share your experience and results."
Sponsor a Local Fashion Show
Getting involved in your community has a lot of perks, according to Jenny Hale. In particular, sponsoring an event can help you get the word out about your business. Network with fellow fashion and beauty gurus in the industry and don't forget to ask them for tips on how to make a business successful!
"As a salon or spa owner, consider getting involved in your community by sponsoring a local fashion show. Offer your salon to a local runway show in exchange for advertisements in the brochure, access to photographer photos, and networking opportunities. Build a public relations campaign by interviewing with local media as part of the event.

As a former runway model, a group of dedicated makeup and hair artists would work the shows I walked in. They became familiar faces, and I found my go-to stylists quickly. Not only did I build a relationship with them and their brick-and-mortar location, but they received frequent press and credit in media outreach surrounding the events."
Embrace Change
Another way to crush it with a health and beauty business is to be aware of change constantly. The industry is continually changing, which is why it's imperative to stay up on the latest trends. Asking your audience what they'd like to see as well as keeping up with everything on social media will help you adapt to change and format your business model accordingly. Forbes provides an example as to how the President and CEO of Estee Lauder is using the ever-changing beauty world to his advantage.
"Fabrizio Freda, the President & CEO of Estee Lauder, noted that the last time he spoke the conference was in 2010 when there was no Instagram and now there are 700 million Instagram users. "We are shifting channels and preferences that are profoundly changing the industry. We aren't simply moving from point A to point B, change is flowing like the current of the ocean." He noted that many of these changes are enormous opportunities. In the U.S., "women are spending more [on beauty products], 13% more on foundation, 18% more on concealer, 35% of women use more than five makeup products every day and 80% use three skin care products every day..and six mascaras are sold per minute in the U.S… Younger generations are defining the culture with images of self-expression. They take more pictures in a day on average than their parents took in a year. Sixty-five percent of teens rely on social media to discover and select beauty products. By lowering the barrier to entry, we are encouraging an entrepreneurial fire."
Educate Consumers
As well as embracing change, Fast Company reports that part of a health or beauty business' success is educating consumers. It turns out that customers like to learn about what they're buying and depending on their stance on makeup, for example, they also may be more apt to purchase cruelty-free or clean beauty products as opposed to products that aren't clean.
Educating consumers is a key piece of this movement, and one in which the e-commerce beauty site and subscription service Birchbox is heavily investing. The New York-based startup debuted an "Ingredient Conscious" shop category in 2014 as a way to differentiate between "natural" (i.e., using primarily ingredients found in nature) and "clean beauty" products (entirely free of parabens, phthalates, sulfates, and petrochemicals).

"We've noticed that our subscribers have a real desire to learn about ingredients," says Jamie Johns, the senior merchant manager of Birchbox's skin care division, via email. "Our approach at Birchbox is to demystify ingredients and provide an approachable way to try and learn about them."
Sources: CK Marketing, FitSmallBusiness.com, The Guardian, Shopify, Forbes, Fast Company