A lot of  people fail at making money with an email list. The main reason for this is because they struggle to drive traffic and get quality subscribers in the first place.
Below are five simple, yet effective methods you can use to get free traffic to kickstart your email subscriber list.
Before you read below, I highly recommend that you register for this week's webinar, where we'll show you the easiest way to build a highly profitable email list: click here to register now.
Many people neglect building their first email list because they think that you can only drive traffic with boatloads of money. That's just not true – there are many methods for driving quality traffic for little to no cost and they're right here:
Hack #1: Become a Guest Blogger
Many of us want to create valuable content to drive traffic to our sites, but that content won't matter if your site isn't getting any readers. That's why you look to established blogs and promote your content there as a guest blogger. That way, you can siphon off the traffic of an already successful blog in your niche and direct it over to your own site.
This probably sounds like a great deal to you. You get to bypass the blood, sweat and tears put into building an audience from zero and write to a large, already existing audience in your area of expertise.
It sounds too good to be true – why would some big blogger in my niche allow me, someone who doesn't even have an audience, to promote myself on their blog?
The truth is, once you hit a certain size you will begin to look for ways to outsource the creation of content to others so that you can focus on the bigger picture – that's what these guys are doing. It's a win-win situation.
You get to speak to an audience and drive them back to your site for FREE and the blog owner gets free content from you.
How do you reach out to these blog owners?
At first it will be a little more difficult to break into the world of guest blogging, meaning a lower percentage of bloggers will permit you as a guest writer. Not a problem, just keep a spreadsheet of all the bloggers you reach out to and just apply to a few dozen blogs at a time. As you become a more prolific writer and you build a better reputation as a guest blogger, you'll find that more blogs will accept you as a guest writer and you'll likely even find people reaching out to you instead of the other way around as you begin to be viewed as an expert in your area.
Just remember to produce actual content. While the end goal of a guest blog is to drive free traffic to your site, you need to write blog posts that provide real value to the reader or they won't even consider coming over to your site in the first place. The ideal structure of your guest blog (or any blog for that matter) should be 70% content and 30% promotion at the end of your blog post.
There is no cap to the amount of blog posts you can make – write as much content as you can! The more prolific of a writer you are the faster your reputation will grow and the faster your business will scale.
Hack #2: Become a Quora Aficionado
Quora is the perfect platform for driving free traffic wherever you want it to go. Essentially, Quora is just a Q&A website where users can create questions that other users can answer. This is the PERFECT place to generate traffic to your website without spending a single penny. Why?
The common denominator between all businesses is that they are problem solvers. Whatever niche you're in, all you're doing is presenting solutions to problems that people have.
Now look at Quora. You have millions of people posing problems to people and asking for solutions. All you have to do is present your solution and you will have thousands of eyes on you.
This platform allows for hyper-specificity when it comes to targeting prospects. You can literally find the EXACT questions that your business solves and position yourself in front of the people that are looking for what you offer.
Many people liken Quora posting to blog posting. When you answer a question on Quora, think of it like writing a mini blog post.
Remember to not be spammy. People can smell self-promotion from a mile away and when you're coming onto a question just to plug your site, everybody will steer clear of you. Provide 70% real valuable content and answer the question with the last 30% of the answer directing the reader to your landing page.
If you're acknowledged as an expert in your field and you generate enough credibility, you won't even need to promote your site at the end of questions anymore. All you need to do is fill out your profile 100% and provide links to your website in your credentials and people will find your site themselves.
The cool thing about Quora and guest blogging is that when you develop a big enough backlog, it will drive traffic to your site for years to come without you even thinking about it. Just like with guest blogging, there's no maximum amount of answers you can write. The more you produce the faster you grow and the more traffic you drive FOR FREE!
Hack #3: Use Pinterest to Create Viral Infographics
Pinterest is a great platform for driving free traffic to your site. What sets it apart from guest blogging and Quora is that the content you produce on Quora can be shared by users, allowing your content to go viral. Five people share your post, 50 people share it from there, then 500, and so on.
Pinterest is an image-sharing platform, making it more visual-based than the other two methods. To many, this is a strange way to generate content if they're writers at heart.
How can a blogger provide value through an image-based social media platform? It's simple: infographics.
You can use the free online graphic design service Canva to make stunning infographics for your Pinterest account. You can create informational guides, case study demonstrations, lists, how-to demonstrations, etc. Go to Canva and see the different Pinterest templates that are available to get an idea of what kind of content you can produce…
One thing that many bloggers will do to drive traffic from Pinterest is to create a visually appealing 'thumbnail' that gives the headline of their article and once the person clicks on this picture it takes them to the actual blog post.
Once you post your 'pin' and use the appropriate keywords, it's not discoverable by anybody in your niche.
On Pinterest it's incredibly important to provide a lot of content, try your best to post at least 5x a day. This is because 95% of your Pinterest posts will not gain traction, it's that small fraction of posts that will. While only a small number of posts really 'make it', boy do they make it. There are pins that have generated hundreds of thousands to their site, the potential to go viral on this site is astonishing.
Hack #4: Host a Viral Giveaway
The giveaway campaign is a great way to generate organic growth on social media. This is because of the power of sharing, as demonstrated in the Pinterest section.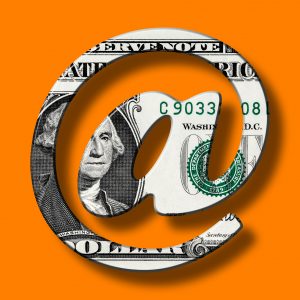 There are small accounts that grew almost overnight with just viral giveaway campaigns. Their cost? The prize – that's it. These campaigns have the advantage of being totally free except for the cost of the prize, and if that prize is an information product then technically the total cost is ZERO.
All you have to do is make a post on your platform of choice (Facebook, Instagram, and Pinterest are great places to host these giveaways) and instruct the reader to share the post to enter the giveaway, followed by the date of the announcement and any of the other rules.
It's imperative that you make at least one of the requirements for the giveaway that the entrant must share the post to qualify or else it won't go viral. This is a great way to drive traffic to your social media channels, and from these channels to your site.
You can get creative with your giveaway campaign and implement a number of different rules. You can make it a requirement to comment on a certain number of posts, boosting engagement and promoting your account to more people. Or you can make it a requirement to have entrants join your list, so you're simultaneously cultivating your list and driving social media traffic. You could also make one of the requirements following your social media accounts – however you structure your campaign is up to you.
Just know that each big platform has its own rules pertaining to the use of giveaway campaigns. Most of them will allow you to operate your giveaway campaign, but there will be certain stipulations you will have to abide by. For example, Instagram requires your post to say that you are in no way affiliated with Instagram and that entrants must be 18 or older to qualify.
It would be a shame if you didn't do your research on these campaigns and you accidentally broke a rule you didn't know about, jeopardizing your social media presence.
Just like all other methods, the key to this method is frequency.
While you don't want to burn your followers on one platform out on these giveaway campaigns, you can circulate through your platforms so that one individual platform isn't overwhelmed by them in a short period of time. For example, in week 1 you can do a giveaway on Facebook, then on week 2 you can do one on Instagram, then on week 3 you can run one on Twitter and then on week 4 you run another on Facebook again, instead of hitting your Facebook audience with giveaway campaigns 4 weeks in a row.
Hack #5: Be a Guest Podcaster
This method is almost identical to the guest blogging method except for this one you're becoming a guest podcaster.
Nowadays, almost everyone has a podcast and they're frequently looking for guests to interview. The cool thing about podcasts is that they're not as selective in their guests as blogs are, as podcasts are seen as more casual and their frequency is higher, so if they have one uninteresting episode they'll have 500 more episodes that are interesting.
The formula for this method is pretty straightforward:
Approach podcasters in your niche for guest appearances.
Show up to episodes you are accepted onto.
Have a genuine conversation with the host, using your expertise and experience to provide real value to the listeners.
Use 30% or less of your time on the podcast to promote yourself so as to generate interest for your site in the audience.
Ask the host to link to your site in the description of the podcast so interested listeners can go to your site.
One advantage of the podcasting world is that most podcasts will share big portions of their audience. If you're circulating between podcasts in a specific niche, you're likely being viewed by the same audience over and over again, building credibility and recognition for you.
This recognition leads to more traffic and more authority in the eyes of that traffic, making that audience more receptive to what you have to offer them.
Just like guest blogging, the more you build your reputation, the more podcasts there are that will let you be a guest or even reach out to you. Frequency is key, just like with any other method.
Now that you've read the article, I highly recommend that you register for this week's webinar, where we'll show you the easiest way to build a highly profitable email list: click here to register now.
Free Download:
"Download The 21 Days To Profit Blueprint 100% FREE… and Discover The Single Most Profitable Niche Market Selection Technique"
All new plug and play blueprint builds
profitable Internet businesses in record time…
CHALLENGE Yourself to Profit!
Free Download: Build Your Profit-Generating Online Business With This Free Blueprint
Sign Up, follow the easy steps and You'll get the tactics, strategies & techniques needed to create your online profit stream. It's free!