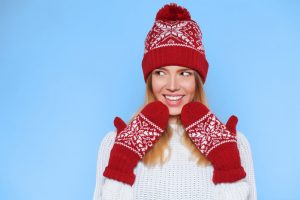 Toward the end of the year, it can be challenging securing enough funding to not only help a business succeed but setup enough funds for the new year. Companies typically slow down at the end of the year, which makes it challenging to find sponsors and ask for money. There are certain ways to approach a business for funding, and doing it the wrong way can backfire. Get familiar with important business aspects as to not appear desperate for funding. Recently, during our free webinar training, we discussed some excellent ways to make a profit on the internet. It may not come easy, but it's certainly possible. Here are some strategies to think about and apply not only during the winter but past the new year and beyond.
Look to Existing Investors for Support
If you're wondering what others steps to take to raise money during the winter, first consider reaching out to your current investors. You never know if they're willing to become more active and even if it may not be through money, Forbes says they can still network and get the word out about your company.
So how should an entrepreneur go about getting started? The best strategy is always to start with your existing investors. After all, they're already committed their capital and effort to the business you've created and have a vested interest in protecting their investment. More often than not, existing investors "keep their powder dry" for future rounds and are willing to participate when asked to maintain their pro-rata ownership or increase their position.

Even if an investor chooses not to participate in a new round, they can still be a tremendous help. Ask for introductions to other investors in their network, or for advice on how to move forward. Many times, the old adage about "ask for money and get advice, ask for advice and get money" holds true. Never underestimate the power of the personal network and fear of missing out. These two powerful drivers are vital to a successful capital raise.
Keep a Preserve and Test the Waters
Because toward the end of the year it can be challenging to secure funding, you need to make sure you have enough of a reserve to keep you afloat. Medium recommends having 24 months' worth of capital available! You can always test the waters to see how raising money during the winter goes. If it doesn't go as planned, you can begin again in the new year.
It might sound like a luxury, but every startup needs an emergency capital reserve. Ideally, startup leaders should have 24 months' worth of capital available at all times in case funding dries up. Hit the funding road hard, and do not stop when you feel like you have enough to scrape by. Continue to seek out funding so when new funding is nowhere to be found, you will have that cash cushion.

Start an equity crowdfunding test-the-waters campaign to prove the viability of your business to potential investors. If the results of your campaign are significantly higher than you expected, do not feel that you must find another investor if you do not need one. Equity crowdfunding will allow you to take control of your company's destiny.
Be Prepared
If you're going to reach out to potential sponsors, then it's best to do it not only before the year ends, but make sure you're prepared. The author on LinkedIn mentions explicitly having a business plan and pitch deck, to name a few things.
Business Plan: Provides a detailed account of how much capital you need to raise, how it will be allocated, and the overall scope of the business.

Funding Request and Use of Funds: List of specific expenses and how the investment will help to achieve additional milestones.

Pitch Deck: 10-15 slides that give a complete overview of your company, team, target market, competition and significant milestones, as well as your future plans and business funding needs that investors want to see.

Identify if the investment will be in the form of a Gift or Loan.

Promissory Note: Putting a loan agreement in writing, ensures a level of professionalism is being taken, clears up any confusion, and allows the lender to feel more comfortable when investing in you and your business.
Winter Fundraising Ideas
Need some ideas on what type of activities to do to raise money? CauseVox mentions many tips, and here are just a few to keep in mind:
Snow Tubing Excursion

If you live in a community with snow (real or artificial), then you know how excited people of all ages get when the snow tubing courses open.

Partner with a local company to plan a snow tubing winter fundraiser. The business may want to give a portion of the proceeds back to your organization or ask you to sell tickets on your own.

Out of all the winter fundraising ideas out there, this one is a great opportunity to engage and entertain your adult donors and their families.

Snow Removal Services

There's a chance that a number of people in your community don't have the ability and/or time to remove snow from their driveways, sidewalks, and roofs. So, provide a community service AND fundraise at the same time with this winter fundraising idea.

You'll need volunteers at-ready, as well as shovels, snow blowers, and any other snow removal equipment you can think of. When a storm is set to approach, mobilize the troops. To help with scheduling efforts, provide your community with a phone number to call and get on the books.

Don't forget to have volunteers sign a liability waiver!

Hot Beverage Sale

Many towns host holiday parades, craft fairs, farmer's markets, etc. in the weeks leading up to the end of the year. And the only thing better than shopping for the holidays is doing so with a toasty beverage in-hand.

Set up a drink station with coffee and hot water for cocoa and tea. It one of those simple winter fundraising ideas that is sure to warm bellies.

Cookie Party/Swap

People eat baked goods of every size, shape, and flavor during the holidays. If you're anything like me, it seems as though you're stuck in the kitchen for the better part of December.

Encourage your supporters to make a batch or two to share at a cookie swap party. For a small fee, treat your bakers to a small party where they can share cookies, network, and enjoy a break from the kitchen.
Rounds Close Year End
If you've been procrastinating on reaching out to potential investors, it's vital to do that before the holidays arrive. Otherwise, Alex Iskold says you'll have unfinished business before the holidays. Plus, most companies operate on an annual budget, which makes it all the more important to get those documents drafted and signed before year's end.
If you already have a term sheet and you're in due diligence, drafting definitive documents, the end of the year is a great forcing function to close the round.

For better or worse, most people, including investors, operate on annual budgets and sprints, and everyone's incentives are aligned around closing deals around the end of the year.

It is best to set the closing date 3–5 days ahead of major holidays like Thanksgiving, Christmas or New Year's. The reason is that closing tends to slip by a day or two because of last-minute things or missing signatures, and having a day or two as a buffer usually helps.

It is also helpful to use holidays as a forcing function—investors and lawyers want to take time off too, so everyone is highly incentivized to wrap up before the actual holiday starts.
Need some inspiration from some public businesses and how they raised capital? PitchBook names off a few that have some impressive sponsors!
Houzz

Last raise: $165 million at a $2.3 billion valuation in June 2014

Online home design platform Houzz has made a name for itself, raising a $165 million round at a valuation of $2.3 billion in June 2014. The company is generating revenue through advertisements, paid premium listings and an online marketplace, where it takes a cut of sales. Revenue numbers aren't publicly available, but it seems safe to assume that Houzz is bringing in a healthy amount. Although the company has multiple revenue streams, it's a very consumer-centric business. A downturn in the markets could have consumers reeling in their spending on luxuries like home redesigns and upgrades. That, coupled with the amount of time it has been since Houzz last raised, makes this company one to keep an eye on.

Dropbox

Last equity raise: $350 million at a $10.38 billion valuation in February 2014

Dropbox has been through a lot over the years. Once a darling of the startup community, the company has not been making much noise as of late. Its enterprise business has yet to really take off, leaving its consumer business to pick up the slack. Also, Dropbox plays in a crowded space where companies like Google and Microsoft have the ability to offer a similar service for free. Google took a step in that direction earlier this year when it offered a virtually unlimited free photo storage option. Dropbox reportedly secured $500 million in debt financing in April of last year, which many thought pointed to an imminent IPO, but if that door closes, the company may find itself in a tough position.

Nextdoor

Last raise: $110 million at a $1.1 billion valuation in March 2015Nextdoor2

Nextdoor, a social network for families and their neighborhoods, admits that it is currently not generating revenue. This alone could be seen as cause for worry, but having last raised $110 million in March at a valuation of $1.1 billion, Nextdoor does have the cash and time to experiment with different ways of making money. With a user base that covers north of 53,000 neighborhoods, it's not hard to conceive that the company could start charging a monthly fee for a premium version of its site, or perhaps run targeted product advertising, although it's not definite that users would respond well to either strategy.
Raising money during the winter doesn't have to be difficult, nor does making your business succeed! We offer the tips you need to make a company take off on the web. Join us for our free webinar training and soak up more knowledge on how to raise capital for your growing business.
Sources: Forbes, Alex Iskold, LinkedIn, CauseVox, Medium, PitchBook
CHALLENGE Yourself to Profit!
Free Download: Build Your Profit-Generating Online Business With This Free Blueprint
Sign Up, follow the easy steps and You'll get the tactics, strategies & techniques needed to create your online profit stream. It's free!
Free Download:
"Download The 21 Days To Profit Blueprint 100% FREE… and Discover The Single Most Profitable Niche Market Selection Technique"
All new plug and play blueprint builds
profitable Internet businesses in record time…