these business ideas don't require much cash to start.  And you can ramp up income quickly with them.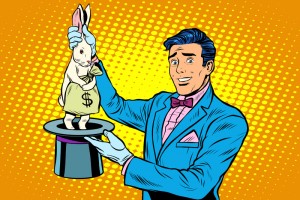 Starting one or more side businesses can be a great way to earn extra income and even a lot of it.  And there is so much noise out there how does one choose?  Well, it is definitely safer to experiment with a business idea that does not require a lot of capital to validate the idea.  I mean it is always best to see if any customers are interested as quickly and cheaply as possible.  And if you have some background or interest in a particular niche, it might be very fast to ramp up.
Entrepreneur Ryan Robinson lists out some of these awesome ideas and we picked our favorite 20:
-Commission-Only Sales

If you have a knack for connecting with people and the willingness to take on some risk, a commission-based freelance sales role could be a great fit for you. Many startups seek part-time and commission-only salespeople, especially when they're just getting started. Sell for nothing but commission and negotiate yourself a good chunk of equity, and you could profit big time if the startup succeeds. Check out Angel List and see if an opportunity aligns with your interests.
Perhaps find something you know about or have an industry with existing contacts.  That might be an easy way to make side cash with no investment up front.
-Podcasting

If you can create a regular audience for your podcast on a specific topic, this is a great way to get sponsors. At CreativeLive, I regularly pay $50-$250 (or more depending on audience size) per episode for a 30 second advertisement on relevant podcasts like The Tim Ferriss Show, the #1 business podcast right now. The podcast has even helped Tim secure his own TV show. Naturally, it helps if you already have an online audience you can tap for listening to your regular podcast, but that hasn't stopped thousands of people from building successful businesses on the back of podcasting. Check out this class about how to make money podcasting, which broadcasts for free every month on CreativeLive.
Have knowledge or a passion about a certain area?  Podcast about it.
-Amazon Reselling

Anyone can sell goods on Amazon, provided you have products to sell. If you're the type to hit all the local garage sales each weekend, there's all sorts of valuable things that can be resold online. If you want to step your Amazon selling game up, check out this detailed guide to Amazon Clearance Arbitrage on SideHustleNation featuring an interview from Travis Scott of StuffParentsLike.com.
If you know what you're doing or just have a good eye, you can list a lot of products and make good profit.
-Affiliate Sales and Marketing

If you already have a website that's driving in targeted traffic, a great way to make passive income from the content you're already creating, is through affiliate marketing. Clickbank, Skimlinks, and Rakuten are all great affiliate marketing tools and networks that can help you make money from the content you already produce. Check out this extensive list by Justine Grey, covering the 59 Best Affiliate Programs for Business Bloggers.

-Virtual Assistant

Have a knack for staying organized? If you're a jack of all trades, you should consider working as a virtual assistant. You can find great gigs on Elance, Indeed, or Upwork. It can be an awesome way to rub shoulders with some very important people, build up your professional network, and you'll be able to work from anywhere.
This is  another one that can be done from anywhere.
-Presentation Design Consultant

Yes, even the lowly PowerPoint requires outside consulting every now and then. I know I would happily outsource the visual layout of my presentation decks for work meetings, investor pitches, and lectures. Adam Noar from Presentation Panda is living proof that you can turn your passion for slideshow presentation design into a legit side business.
Are you organized and do you have an eye for layouts?  People may pay you for this.
-Property Manager

Know someone who rents out property to others? Perhaps they could use a hand managing their property. If so, you can make a decent amount of money on the side with relatively little work on your part. From collecting rental checks, to managing repairs and improvements, or simply being on call for emergencies, a property manager is essential for most real estate investors.

-Start a Popup Shop

While the barriers to entry for a retail shop can be very high, one way to keep costs down and limit your time investment while you keep your full-time job, is to set up a weekend popup shop. More of whatever it is you're selling—donuts, clothing, antique baseball cards, or anything else—will stay in your pockets instead of going to pay for operating expenses such as rent or utilities.

-Buy Used Electronics and Refurbish Them

Many people give up on their faulty laptops, mobile phones, or cameras without even looking into the cause of their malfunctions. If you have the skills to fix them, consider starting a side business refurbishing and reselling used electronics.
The key here is on the supply side.  If you can find a good source of these items for cheap it may be smart.
-Data Analysis

Got a thing for numbers? Plenty of companies need to hire someone who's good at data analysis. Upwork and Digiserved are but a two of many websites that are great for freelancers with an analytical prowess, looking for extra work.

-Acquire Parts from Electronics Stores

There is a treasure trove of valuable items being thrown away by big box stores around the world. Electronics stores toss out everything from printer cartridges to tablets, and if you've got the stomach for rummaging around in dumpsters you can easily make money rummaging than you ever thought possible.

-Airbnb Host

Not only is Airbnb a great way to make money by renting out your spare bedroom or living room couch, but you also have the benefit of meeting new people and making new friends.
This is such a big phenomenon and an easy way to earn additional cash./
-Start a YouTube Channel

If you can create value-driven, entertaining video content and grow your subscriber base to a few thousand subscribers, your videos can start generating pretty substantial income from all the ads being displayed on your videos. Many YouTube users make well into the millions each year.
Similar to podcasting, if you feel comfortable on air you can start a channel about a lot of subjects.
-Music Instructor

Do you play a musical instrument well enough to teach it to others? Private music instructors charge upwards of $20-100/hr, and you don't necessarily have to do them in person, either.

-Stock Photographer

If you have a fondness for taking pictures of smiling families or laughing children blowing bubbles, consider selling your images to a stock photo company like ShutterStock and iStockPhoto. You'll get royalties every time someone licenses an image you've submitted. To really be successful, build your own photography website to be able to showcase your portfolio and start getting private corporate work.
There are so many sites that will pay you now.  And do you have access to a lot of old pictures you forgot about?  That can be an income source right there.
-Ghostwriter

Ghostwriting pays pretty well, and if you're talented at researching and creating great content within a certain subject domain, you can quickly build a roster of high-paying clientele. Writers like Jeff Haden have created very lucrative careers for themselves by writing for business executives and CEO's.

-Online Subcontracting

Once you've established yourself in any number of freelance verticals online, subcontracting your jobs out to other freelancers can help you significantly grow your client list, and revenue generating possibilities.

-Car Washing and Detailing

A lot of car owners simply don't have time to personally care for their vehicles, much less make them sparkle. With simple equipment such as car shampoo, polishing wax, tire black, sponges, a pail and a sturdy hose, you can start earning a decent side income by making cars look fresh in your free time after work and on weekends.

-Contract Customer Service

Some firms outsource their customer service operations and many of these companies accept home-based contractors. You can start by signing up on freelancing sites such as Upwork. If you're already a CSR specialist with management skills, then you can form and lead a virtual team online and engage clients as a bona fide customer service company or, provide customer service training to such teams as well as individuals.

-Dog Walking

Dogs are amazing. But, owners aren't always at home to take them for a walk. If you're a canine fan like I hope you are, this great side business idea can net you a regular profit by just taking some adorable pups for a stroll around the park. With pet-crazed, yet busy Americans having more pooches around, dog walking serviceshave become a thriving industry in some U.S. cities. In fact, there's already anapp called Wag that links up dog walkers and pet owners.
Remember the best part is that these require little to no startup costs!
You can see Ryan's full list of 100 here.
Free Download:
"Download The 21 Days To Profit Blueprint 100% FREE… and Discover The Single Most Profitable Niche Market Selection Technique"
All new plug and play blueprint builds
profitable Internet businesses in record time…
CHALLENGE Yourself to Profit!
Free Download: Build Your Profit-Generating Online Business With This Free Blueprint
Sign Up, follow the easy steps and You'll get the tactics, strategies & techniques needed to create your online profit stream. It's free!