Limited Time Offer: Upgrade to Ultimate
And Receive Over $16,972 In Value!
Because you just purchased PushButton AI Premium…
I have a very time sensitive opportunity for you:
Hey there, smart cookie! You just snagged yourself the PushButton AI Premium, and I must say – you've made a great choice. But let me tell you a secret: there's an even better deal waiting just for you!
Imagine having your very own private coach, like having a personal GPS for your online business. Maybe you've already tasted the power of group coaching with your Premium purchase. Now, it's time to unlock the door to even greater success.
Go Ultimate and Get 8 Private Sessions with
Your Coach + 60 Days of Unlimited Coaching!
As a Premium member, you already get a single private session. We recommend using this is after you've got your site up and have traffic coming in.
That's right! As a Premium member, you have one private session. But with the Ultimate Package, you'll enjoy EIGHT private sessions you're your own personal marketing wizard and unlimited coaching for two whole months!
In the world of Internet marketing, even the tiniest tweak can skyrocket your profits. Your private coach will show you the secret tricks that'll boost your success like never before.
And guess what? The knowledge you gain will make building future businesses a breeze, multiplying your profits from the get-go.
Your Coach Is A Proven Expert In Starting, Growing & Profiting From Online Businesses… and They're Waiting To Help You!
As an example, I'd love to assign you to Jay Gerring. He's an amazing coach with a ton of experience under his belt: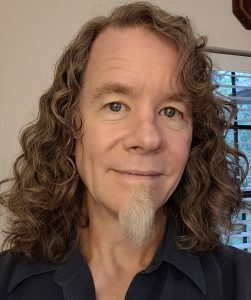 Jay is an experienced internet entrepreneur and coach who has been helping online business owners succeed since 2017. He began his own entrepreneurial journey in 2009 and has since gained a wealth of knowledge and expertise in a variety of internet business approaches, including info product marketing, drop shipping, agency/client work, affiliate marketing, and online advertising on multiple platforms. He aims to empower entrepreneurs to take their businesses to the next level, whether that means scaling up their operations, improving their marketing strategies, or developing new revenue streams.
Limited Time Offer: Upgrade to Ultimate
And Receive Over $16,972 In Value!
Along with your personal coach, you'll also get 6 bonus packs: video, audio, and marketing. Buying them separately would cost:
Video Pack: $299
Audio Pack: $199
Marketing Pack: $499
—————-
Total: $997
6 packs: 6 x $997 = $5982
8 sessions of private coaching is valued at $5000.
But wait, there's more! 😊
You'll also get 10 live AI tutors (worth $599 each) to supercharge your courses – a bonus value of $5,990!
10 AI Tutors @$599 each: $5,990
Grand Total Value: $16,972!
Upgrade to Ultimate Today and Save Big!
The Ultimate Package is usually $4,994, but I've got a special limited-time upgrade offer just for you. Don't miss out – I'm not authorized to offer this much longer!
Remember, the extra profits you'll make with Jay's expert guidance will more than make up for the cost of the upgrade!
Got Questions? Let's Talk!
If you're curious about upgrading to the Ultimate Package, text me at 702-623-2805, or book a call in my calendar:
Click Here To Book An Upgrade Call With Me
Your friend in success,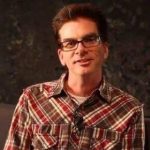 Jake Fannin